Did you know that you can make money watching videos for real? In this guide, I'm gonna teach you, 20+ best ways to get paid to watch videos online in your spare time. So, let's learn how to do it!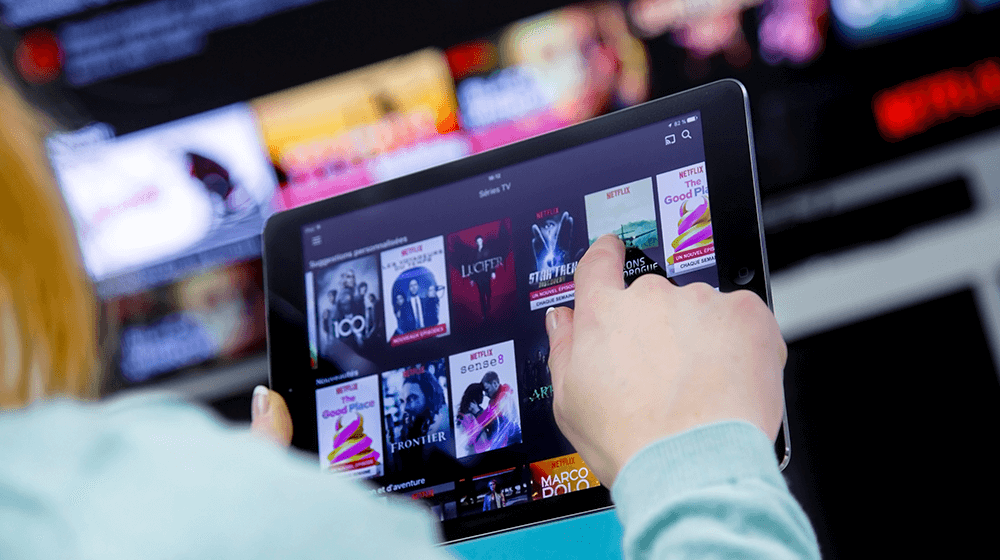 Earning money by watching videos is surprisingly straightforward. Since you probably watch movies and ads online during your free time, this is an easy way to make extra cash.
It's a smart way to supplement other endeavors like launching a YouTube channel. And if you're looking to enhance your resume, gaining experience in video-related tasks could be a valuable addition. This is especially helpful if you're aiming for a career in film, TV, or digital media.
Numerous opportunities exist for getting paid to watch videos, and we'll explore some of the best options here. So, if you're interested in making money while enjoying videos, keep reading!
Can You Make Money Watching Videos?
In today's digital world, lots of companies are getting creative to connect with people. One cool way is by paying folks to watch online videos. This helps companies get feedback and keep folks engaged. And for those watching, it's a chance to earn rewards.
Now, here are a few ways folks can make money by watching online videos:
Watching Ads and Promos: Companies pay you to watch their ads and promos. This helps them reach more people and learn how effective their ads are.
Doing Surveys and Reviews: Some companies pay you to watch a video and then give your thoughts through a survey or a review. This helps them understand how people see their content and how to make it better.
Trying New Platforms or Features: Sometimes, companies pay you to test new video platforms or features. This helps them know if things work well or need fixing.
Rewards Programs: Some companies offer rewards for watching videos. You can earn points that turn into cash or gift cards. Swagbucks, InboxDollars, and MyPoints are some examples.
Here's how it usually works:
Sign Up: You join a website or app that offers paid video watching.
Start Watching: Once you have an account, you can watch videos on the platform. These could be ads, trailers, music videos, news, reviews, and more.
Earn Points: Every video you watch gets you points or cash, depending on the platform.
Extras: Sometimes, you can get more points by doing tasks like surveys, quizzes, or writing reviews about the videos.
Cash Out: When you reach a certain amount of points (each platform has a minimum), you can turn them into real cash through PayPal, bank transfer, or gift cards.
This way of connecting online helps companies and gives you a cool and flexible way to make extra money or get rewards.
Related: How to Make Money as a Kid at Home (27 Real Ways) 2023
How to Get Paid to Watch Videos Online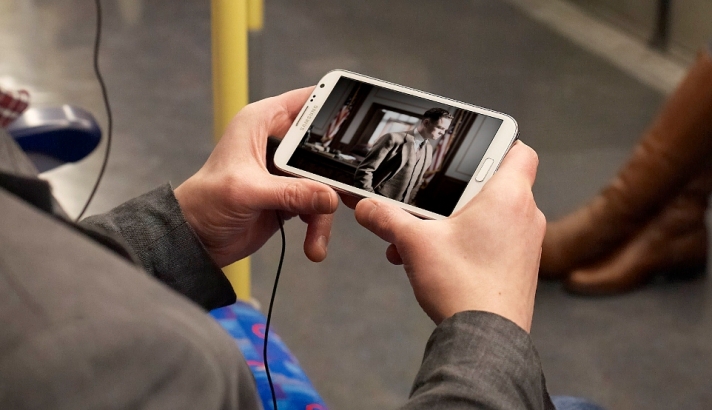 1. Watch Videos on Swagbucks
Swagbucks is a best cash back website that gives you real money in your PayPal account, when you shop on sites you already like. You can also change Swagbucks into real money by doing surveys and watching videos online.
The biggest money comes from shopping on their partner sites, around 1,500 of them. Amazon's one of them, and there are special deals that give you more Swagbucks.
And hey, if you're just spending time on TikTok, you can use your phone and time better. You can get paid for watching videos with the Swagbucks app.
Kashkick is another cool option like Swagbucks. You can earn money by watching videos, doing surveys, or other online tasks. Even downloading specific apps can get you cash back. Your money gets to you through PayPal every two weeks.
To join, you can use PayPal, Facebook, Google, or email. It's easy to set up an account. Like many money-earning apps, you'll need to confirm your account through email.
Most Kashkick deals are about playing games, getting apps, shopping online, or special offers. But if you click on the Games tab, you'll find chances to watch educational videos. These usually pay just a penny, though.
MyPoints is a trustworthy app and website that lets you earn points for gift cards. If you get a Visa gift card, it's like getting cash since you can use it wherever they take Visa. Right now, they're giving a $5 bonus for new members.
Like Kashkick, there aren't a ton of chances to get points or cash from watching videos on MyPoints. You'll make most of your points by shopping online, doing surveys, or playing games.
But here's a cool thing: you can get cash back from popular streaming services like Hulu, Disney+, and ESPN. If you're into streaming and subscriptions, you could earn cash back for some of those services.
4. Give Video Feedbacks on Steady App
Steady is a really awesome app for making money! It's about doing freelance work and gig jobs that pay quickly.
Usually, I search for writing gigs on the app, but you can also find side jobs where you watch videos for money. Look for listings that want your thoughts on their videos or ads, kind of like surveys where they ask about products. You might have to answer questions or write a summary about what you saw.
Another way to watch videos on Steady is by editing them for clients. You'd use programs like Premiere Pro to make videos shorter, add music, change sounds, and more. You can learn how to edit videos from YouTube or Skillshare.
Even if you're new, you could make $28 per hour, according to Salary.com! Cool, right?
5. Nielsen Computer and Mobile Panel
Cash-back apps often ask you to watch videos that might not be super exciting, but the Nielson Computer and Mobile Panel gives you a special chance. You get paid for watching the shows you usually enjoy.
Here's how it works: On the Nielsen Computer and Mobile Panel website, you can get up to $60 in gift card points. Or, you can have money put right into your PayPal. And hey, they also run a monthly contest with $10,000 in prizes.
To grab the cash and maybe a prize, you have to make an account and answer questions about your devices and what you watch. Then, you can get the Nielsen app on your phone, computer, or even your home's smart TV.
Remember Nielsen? They used to figure out if your favorite TV shows got another season. Families had a Nielsen box to track their TV habits. This company's been around for 90 years and is super trustworthy if you want to earn extra money online.
6. Watching Movies on In-Theater Checks for money
Looking for more than just watching videos? How about getting paid to visit your local movie theater, gather some info, and catch a movie for free? Yes, you can actually earn over $10 an hour just by watching a movie!
Guess what? You can do this through Market Force Information. Theaters and movie studios want to know stuff about the audience coming to their movie premieres. They're interested in things like how many people buy tickets on the first day, which showtimes are popular, and what previews are shown before the movie.
They use third-party evaluators to gather this info. That's where you come in as a "theater checker." If you're in the U.S. or Canada, you're good to go. The application is easy and quick to fill out.
Once you're approved as a theater checker, you can do these tasks:
Trailer Checks: Watch and record all trailers before the main feature.
Open Checks: Count how many people watch the assigned feature and collect box office info.
Blind Checks: Secretly count viewers during the assigned feature.
Advertisement Checks: Record all ads before the movie.
Sneak Checks: Watch a sneak preview of an upcoming release, get reactions and info.
Comprehensive Checks: Collect various info on new releases, like patrons, ticket prices, quality, and more.
You end up making around $10 – $20 per hour for watching videos and doing these tasks. That's pretty cool, plus you get a free movie. The payout is faster than survey sites, but it's cash-only, no gift cards.
7. Become a Secret Shopper
You might know that being a secret shopper or mystery shopper can be a good way to earn extra money in your free time. Some mystery shoppers can make about $22 per hour, on average, as stated by ZipRecruiter.
Market Force is well-known as a top player in secret shopping. They have an A+ rating from the Better Business Bureau and are part of the Mystery Shopping Providers Association. If you keep your eyes open and use their mobile app called "Eyes On," you can find available jobs near you. And who knows, you might just get lucky and score a few gigs watching movies.
Now, you won't be giving movie reviews, but you'll be checking out the theater itself. And as a cool bonus, you might get to watch awesome movies and get paid for it!
8. Start a Blog About Movies & TV shows
If you're crazy about movies and TV shows, why not start a blog? You can share your thoughts with fellow fans who love entertainment just like you. It might not make you money right away, but if you keep making awesome content that people enjoy and spread the word on social media, you could gather a strong group of readers.
Once you've got that audience, you can find ways to make money from your blog. For instance, you can run ads using Google AdSense or sell ads directly to companies.
Sponsorship programs are another option. Companies pay you to talk about their brand in a blog post. Plus, you can make money by being an affiliate for products and services you really like.
If you set up a Patreon account, your readers can donate to support your blog. And if you've got a rad logo and a cool blog vibe, you could also make money selling stuff with your brand on it. This has a bonus: your fans pay to help promote your blog.
9. Write Movie Reviews for Other Websites
If you starting a own movie and TV blog feels like a big task with lots of upfront effort, there's another route: become a freelance writer. You can write reviews for movies and TV shows on other websites. Many websites are looking for freelance writers right now, like Taste of Cinema, Cineaste, and ScreenRant.
Cineaste, for example, pays $36 for DVD reviews, $45 for Film Reviews, and $90 for feature articles and industry interviews. Taste of Cinema doesn't post their rates online, but they pay based on how many clicks your article gets.
You can also check your favorite movie review sites for job listings or writer's guidelines. Keep an eye out, as some sites might not pay, like Cinema Escapist where even their team members work as volunteers. You could also find writing gigs on platforms like JournalismJobs.com and Upwork.
So, you don't have to start a blog from scratch. You can share your love for movies and TV by writing for other websites and getting paid for it!
10. Write Recaps of TV Shows and Movies
Sometimes, job listing sites are on the lookout for writers to create recaps of popular movies and TV shows. For example, sites like Soaps.com share recaps of major soap operas. While they might not always have open positions, there are plenty of similar sites that might hire freelance or staff writers.
In the past, a search on Indeed showed that Rhodes Creative Group was seeking a writer to create blog posts to go with YouTube videos. This is a cool way to watch entertaining stuff and actually get paid for it. They're offering around $30 to $40 per hour, which sounds pretty great for a job like this.
11. Get A Job at Netflix
If you're really into making money by watching videos online, you should definitely consider looking for job openings at Netflix. I mean, who wouldn't want to be part of a dynamic and rapidly expanding company like Netflix?
They offer a wide range of careers across various locations worldwide, giving you plenty of choices to explore. If the idea of getting paid to watch Netflix excites you, you can check out all the available job openings with Netflix right here.
12. Watch Videos and Ads on Shopkick for Money
Shopkick is a classic and still a great way to earn money by watching videos! They've been around since 2010, so they've got a solid track record.
Just like many other apps, you can spend your free time watching videos and ads. When you watch, you get points. Plus, you can use it for cashback when you shop online (a bit like Ibotta). You can turn your points into PayPal money or gift cards.
What's cool is that they offer a variety of gift cards, even some unexpected ones like PlayStation Store and Uber, in addition to popular options like Amazon, Target, and Starbucks. So you've got choices!
13. Watch Brand Videos on AdWallet for money
AdWallet is a neat platform that gives you rewards for watching videos from various brands and industries. They mention each video takes a few minutes and you can earn around $3 for each interaction.
When it's time, they'll send you a text to log in and watch a video. You can earn a minimum of $0.50 for a task and up to $3 for a task.
You can cash out once you reach $10, which isn't too high. You can choose to get paid through bank transfer or in the form of gift cards. So, if you spend some time watching videos, you can cash out pretty quickly!
14. Test Video Quality on User Testing for money
If you like sharing your real-time thoughts while trying out new things or watching videos, you'll love User Testing. It's a fantastic way to earn extra money on the side.
You can make $10 for every 20 minutes you spend on a project, which means you could potentially earn up to $30 in an hour! And the coolest part is they pay you in cash directly to your PayPal account. So, if you're into giving your opinion and making money, this is a great option!
15. Categorize Shows on Streaming Services
Streaming services like Netflix and Hulu actually hire folks to tag content, so it ends up in the right categories. These could be full-time or freelance roles. If you become a "tagger" or an "editorial analyst," your job is to watch movies and shows, then put them in the right categories based on what they're like.
Finding these jobs might not be super easy, but if getting paid for watching videos is your dream gig, it's smart to check the "careers" section on streaming services' websites from time to time. This way, you can spot any job openings that match what you're looking for.
16. Write Subtitles for Videos
Adding subtitles to videos is a smart move for online creators. Some AI tools can do it automatically, but they're not always spot-on. Subtitles matter a lot for inclusivity, especially for people with hearing issues. And folks who watch with muted sound or in noisy places also find subtitles super helpful.
Here's a cool thing: freelancers can make money by creating subtitles for brands and creators. To earn cash writing subtitles, you should be a speedy typer. And if you're able to translate content into different languages, you can make even more money.
According to LogicalDollar, you might make around $1.50 to $3.50 for each minute of audio. You could find these gigs on platforms like Fiverr or Upwork. So, if you're quick with typing and maybe even translating, this could be a cool way to earn money!
17. National Consumer Panel
National Consumer Panel (NCPOnline) is a partnership between Nielsen and IRI, two big names you might know.
They give you a barcode scanner to scan the barcodes on stuff you buy. This is the main way you earn there. But you can also make money by doing video questionnaires, online surveys, and other stuff.
Signing up is free, and they even have giveaways for $10,000 and other prizes. So, if you're up for scanning and giving opinions, it could be a cool way to make some extra money!
18. iRazoo
iRazoo is a place where you can make money by watching videos online. Each video you watch gets you iRazoo points.
They pay you for watching all sorts of things like short films, ads, app trailers, movie reviews, cooking how-tos, and much more.
Every day, they have fresh content across more than 50 channels. You get to choose how you want to get paid, whether that's turning your points into PayPal cash or something else. So, if you enjoy watching different types of videos, this could be a fun way to earn some extra cash!
19. Swipe on SlideJoy
SlideJoy is a cool free Android app. You use it by swiping left or right to get more info or ignore it. You can earn money by watching videos on the app and then cash out through your PayPal account. So, if you're into swiping and watching, this app could be a way to make some extra cash!
20. CreationsRewards
CreationsRewards is a platform where you can make money by watching videos, along with doing some other tasks. There's a section called 'Watch & Explore' where you'll find the videos you need to watch to earn money. To get credit, you'll need to watch the video and interact with it. So, if you're interested in watching videos and earning, this could be a good option for you!
21. Earnably
Earnably is a platform where you can earn money and quick rewards by watching videos. You can also complete tasks, take surveys, and listen to music to earn points. When you finish these activities, you get points. And you can use these points to get instant cash rewards through PayPal or grab gift cards from popular places like Amazon, Facebook, and Dunkin' Donuts. So, if you like variety and quick rewards, this could be a good way to earn!
22. Transcribe Videos for Money
Absolutely, getting paid to transcribe videos is a real opportunity! You can create captions for videos, movies, advertisements, and more. With many video platforms aiming to be more inclusive to people who are deaf or hard of hearing, transcription jobs have become quite valuable and high-paying options for those interested in this field. It's a great way to contribute to making content accessible to a wider audience while also earning money.
Benefits of Earning Money Online
Earning money online through various opportunities like watching videos can offer numerous benefits:
Additional Income
Online jobs provide a legitimate second income source. In a world where living costs are high, relying solely on a regular job might not fulfill your aspirations. Extra income from online tasks can be invested to grow your finances.
Location Flexibility
The traditional work model is changing. The rise of work-from-home and work-from-anywhere models means you can work from practically anywhere. With just a laptop or smartphone, whether you're at home or on vacation, you can engage in online tasks and earn money.
Independence
Earning money online empowers you to be your own boss. No constraints, meetings, or urgent calls. No emails demanding your attention. Just you and your device, generating income. If you prefer working independently, online earning is a great fit.
Pursue Multiple Interests
Online tasks, like watching videos, often don't require extensive time commitments. This leaves room for pursuing other jobs or interests. If you're passionate about something like singing, teaching, or gardening, you can do that alongside online work. It's also a flexible option to complement your part-time job or enhance your income streams.
Tips for Maximizing Earnings While Watching Videos Online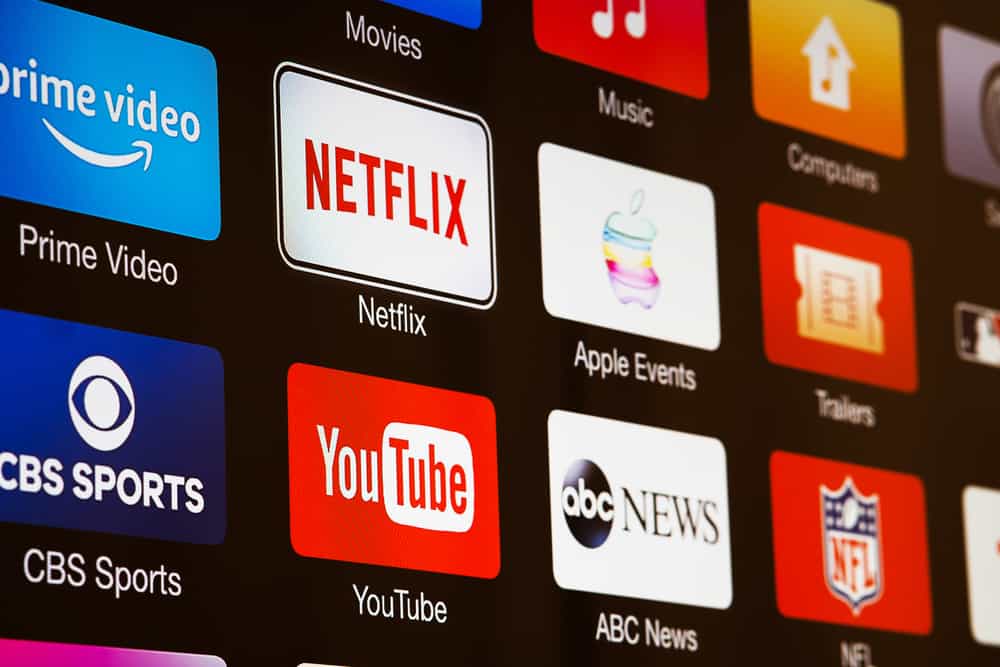 Absolutely, there are many opportunities for anyone looking to earn extra money by watching online videos. There are several legitimate platforms that offer good payments and rewards in the form of gift cards. To make the most out of this, here are some tips:
Go Beyond Browsing
You can make money by not only watching but also adding subtitles to videos. Platforms like Fiverr offer freelance gigs for writing subtitles. Additionally, consider other online opportunities like earning from listening to music or participating in surveys.
Enhance Your Reviewing Skills
Companies pay well for high-quality reviews. Writing reviews might sound simple, but it's not always easy. Improving your writing skills will lead to better-paying opportunities.
Join Psychological Studies
Researchers often look for participants online for studies. If you're eligible, you might need to complete surveys, participate in interviews, or share your opinions on specific topics. Participating in surveys can earn you free money.
Refer Friends and Family
Many sites and apps offer extra earnings for referring friends and family. So, spread the word and bring others into these opportunities to earn more.
By following these tips, you can maximize your earnings and make the most of your time spent watching online videos.
FAQs
How much money can you make by watching videos?
Your potential earnings hinge on the amount of time you dedicate to watching videos. If you're consistently engaged and watch online videos actively, you could earn around $100 to $200 in a year.
Keep in mind that your actual earnings may vary based on how much time you invest and the specific platforms or opportunities you choose to participate in.
Can you get paid to watch YouTube videos?
Sure thing! You can actually earn money by watching YouTube videos. Several legit websites pay people in cash and rewards for watching these videos.
Can you get paid for watching Netflix?
Absolutely! Netflix pays full-time users, called Netflix taggers, for watching their content.
Which apps pay real money to watch videos?
There are apps that genuinely pay users real money for watching videos. Some of these apps are Swagbucks, InboxDollars, Nielsen, and MyPoints.
What site pays the most for watching videos?
Swagbucks pays the most for watching videos.