Welcome to the ultimate guide on "How to Make Money with Swagbucks" – your go-to destination for unlocking the treasure trove of rewards that Swagbucks has to offer!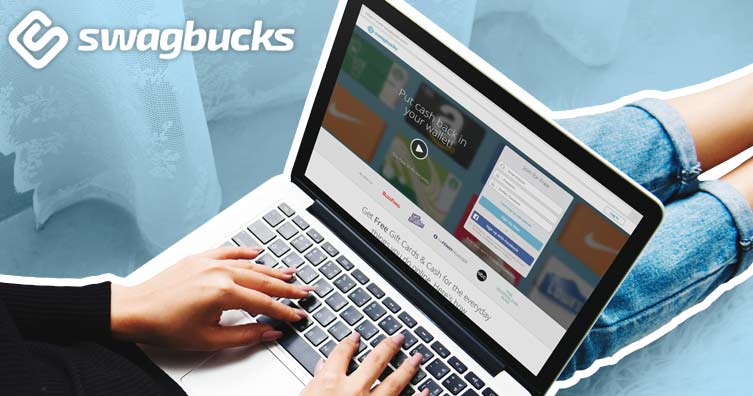 If you're tired of browsing the internet without earning a penny, it's time to level up your online experience with Swagbucks and turn your free time into a money-making adventure!
Swagbucks is not just another survey site; it's a goldmine of opportunities for all hustlers, casual internet browsers, and deal-seekers out there! Whether you're a student looking to earn extra pocket money, a stay-at-home parent wanting to contribute to the household income, or just someone with a passion for snagging free gift cards, Swagbucks has got you covered!
So, grab your favorite beverage, sit back, and let's dive into the wonderful world of Swagbucks, where making money online becomes as enjoyable as binge-watching your favorite series!
Learn More>> How to Make Money from Your Phone (20+ Legit Methods) 2023
What is the Swagbucks?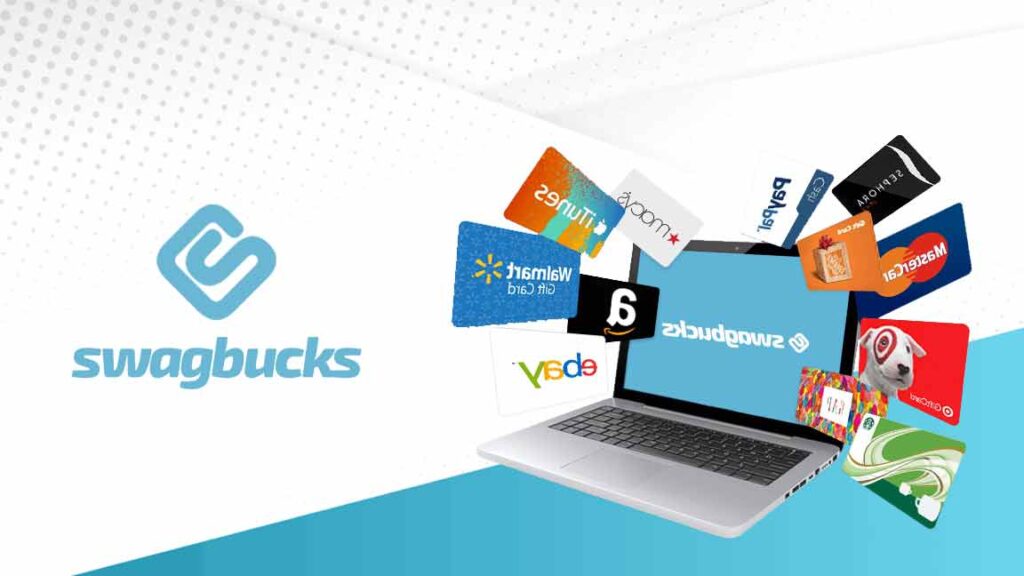 You might be wondering, "What the heck is Swagbucks?" Well, fret not – we've got you covered!
Swagbucks is a popular online rewards platform that offers its users various opportunities to earn points called "SBs." These SBs can be redeemed for real money, gift cards, and exciting rewards. What sets Swagbucks apart from other platforms is its versatility; there are numerous ways to earn SBs, and it's tailored to suit different interests and preferences!
Swagbucks sign up bonus
"Alright, sign me up already!" Hold your horses, eager beaver, we're getting there!
Fill in the Basics: Getting started with Swagbucks is a piece of cake! Simply head to their website, sign up using your email or Facebook account, and complete your profile to get things rolling.
An Awesome Sign-Up Bonus: Great news! As a welcome gift, Swagbucks offers a sweet sign-up bonus! You'll instantly receive a handful of SBs just for joining the Swagbucks family. Now, how's that for a warm welcome?
Discover Daily Deals: Once you're in, Swagbucks will regularly present you with cool daily deals, surveys, and mini-tasks that align with your interests. These are a fabulous way to earn SBs while doing what you love!
Best ways to make money with Swagbucks
Here comes the exciting part! Let's explore the different ways you can earn money with Swagbucks:
Take surveys on a wide range of topics and get rewarded with SBs. Share your opinions and make some dough – it's a win-win situation!
Binge-watch entertaining videos, movie trailers, or viral content and earn SBs for your viewing pleasure. Who knew making money could be this fun?
3. Surf the Web
Ditch your regular search engine and use the Swagbucks search bar instead. You'll earn SBs for simply surfing the web and searching for your favorite topics. It's like being rewarded for daydreaming!
4. Shop and Earn
Love shopping? Who doesn't?! With Swagbucks, you can earn SBs by shopping at your favorite online retailers through their platform. It's like getting paid to shop – the dream come true!
5. Play Games
Are you a gaming enthusiast? Well, this one's for you! Play exciting online games, reach certain levels, and you'll be racking up those SBs like a pro gamer!
6. Discover Offers
Explore a myriad of special offers and sign up for free trials, subscriptions, or other services to earn heaps of SBs. The more you discover, the more you earn!
7. Referral Program
Spread the Swagbucks love by inviting your friends and family to join the platform. You'll receive a percentage of their earnings as a referral bonus. Talk about easy money!
8. Daily Polls and Tasks
Participate in daily polls and complete simple tasks to earn quick SBs without breaking a sweat. It's like a mini treasure hunt every day!
Tips and tricks to make money with swagbucks
Now that you're well-versed in the art of making money with Swagbucks, let's uncover some valuable tips and tricks to boost your earnings:
Be Consistent: Regularly log in to Swagbucks and set aside some time every day to complete tasks and surveys. Consistency is key to amassing SBs faster than a speeding bullet!
Complete Your Profile: Ensure your Swagbucks profile is complete and up-to-date. This helps Swagbucks tailor surveys and tasks to suit your interests, resulting in more opportunities to earn.
Explore Multiple Activities: Don't stick to just one earning method. Diversify your efforts by engaging in various activities like watching videos, taking surveys, and shopping. Variety is the spice of life, and it applies to Swagbucks too!
Take Advantage of Bonuses: Keep an eye out for special bonuses and promotions offered by Swagbucks. These can give your earnings a significant boost!
Refer Like a Pro: Leverage your social circles and share your Swagbucks referral link with friends and family. The more people you refer, the more you earn – it's as simple as that!
Stay Active on Social Media: Follow Swagbucks on social media platforms to stay updated on the latest offers, contests, and time-sensitive deals. It's a great way to be in the loop and earn SBs along the way!
FAQs
Is Swagbucks free to join?
Absolutely! Signing up for Swagbucks is completely free of charge.
How much can I earn with Swagbucks?
The amount you can earn depends on your activity level, the time you invest, and the opportunities available. Some Swagbucks users make a few bucks a month, while others manage to earn a substantial income. It all comes down to how dedicated you are!
Are there any age restrictions for joining Swagbucks?
Yes, to join Swagbucks, you must be at least 13 years old or the minimum age required in your country.
How long does it take to receive rewards?
Swagbucks typically processes rewards within 10-14 business days. It may take longer for certain rewards, so be patient!
Conclusion
Congratulations, you've reached the end of our thrilling journey through the money-making wonderland of Swagbucks! By now, you know the ropes of making money online with Swagbucks, and you're ready to embark on your rewarding adventure.
Remember, earning with Swagbucks doesn't happen overnight. It takes dedication, consistency, and a pinch of fun-loving spirit! So, dive in, explore the various activities, and watch those SBs flow in like a river of rewards.
With Swagbucks, making money becomes a thrilling, entertaining, and rewarding journey! So what are you waiting for? Sign up now, and let the money-making fun begin!
Start your Swagbucks journey today and make money while you enjoy life to the fullest! Happy Swagging!