Online Surveys offer a legitimate way to earn some extra money on the side. Here are the best sites and a few tips so you can make the most of your time.
20 Legit Online Survey Sites in 2022
The sites below include some paid survey opportunities that provide actual payouts. It's important to always research specific survey sites before signing up since policies and processes can vary and change over time. But the platforms below offer actual payments and opportunities for those looking to earn points and get paid online.
1. Swagbucks
Swagbucks touts its platform as a way to earn money for the things you already do. In addition to taking paid surveys, you can also earn money for surfing the web on their approved search engine, watching videos, or using their mobile app. You earn a bonus for signing up and then accumulate points whenever you complete these various tasks. You can then use those points to cash out with gift cards for various retailers or get cashback.
Average amount payout: $0.40 to $2 per survey
Payment method: Gift cards or PayPal
Requirements: Must be 13 years of age or older and a resident of the United States, Canada, U.K., Australia, or other approved countries.
2. Survey Junkie
You start using Survey Junkie by filling out a profile so the platform can match you with surveys that are relevant to your consumer preferences. Then, you can complete surveys on your computer or mobile device and earn points for each one. You can later redeem those points for PayPal cash or e-gift cards. You also only need to clear about $10 worth of points to cash out, which is lower than many other survey sites.
Average amount payout: $1 to $3 per survey
Payment method: PayPal or e-gift cards
Requirements: Must be 16 or older with a valid email address.
3. InboxDollars
InboxDollars lets you earn cash for taking online surveys, watching videos and TV, playing games redeeming coupons, and even shopping. The site also provides a $5 bonus for signing up, and provides a variety of payment options. You can earn cash and cards for various retailers.
Average amount payout: $0.10 to $0.25 per survey
Payment method: PayPal cash, check, or gift cards
Requirements: Must be 18 or older and live in the U.S.
4. MyPoints
MyPoints is primarily an online shopping and rewards service. But it also offers users the opportunity to take a paid survey for money. You can sign up for an account to access all the promotional options, including shopping rewards, surveys, watching videos, or redeeming coupons. The site works on a points system, and you can even earn points on surveys you don't qualify for. There's also a $10 signup bonus.
Average amount pay out: $0.35 to $1 per survey
Payment method: Gift cards to approved retailers, or a Visa gift card
Requirements: Must be 13 or older; some surveys and activities have additional eligibility requirements
5. LifePoints
Once you sign up for a LifePoints account, you'll receive relevant survey opportunities via email. Some surveys include basic online questions, while others may require you to visit specific sites or even test out physical products first. You can choose the one you want to participate in, and the site tries to send out surveys to only the most relevant consumers. There's also a community of other consumers that users can connect with. The site uses a points system to allow users to redeem rewards, which can vary over time.
Average amount payout: $0.20 to $1 per survey
Payment method: PayPal cash, gift cards, and other rewards
Requirements: Must be 14 or older and live in one of the dozens of eligible countries, which includes the United States.
6. Vindale Research
Vindale Research uses a similar model to many other paid survey sites. You sign up and create a profile with your basic demographic information. Then it matches you with relevant survey opportunities. You can take a paid survey on any device, and get paid with other activities like watching videos and making referrals. The site also sets itself apart by offering quick payments via PayPal and hundreds of survey opportunities each day.
Average amount payout: $0.50 to $5 per survey
Payment method: PayPal
Requirements: Must be 18 or older and live in the U.S., Great Britain, or Australia
7. Toluna
Toluna is an online community of influencers and survey takers. The site allows you to earn points by taking surveys, playing online games, or referring others. You fill out a profile and then get access to community features that are most relevant to you. Once you earn enough points, you can redeem them for vouchers to various retailers and businesses.
Average amount payout: $0.10 to $50 per survey
Payment method: Points that can be redeemed for vouchers, gift cards, or prizes
Requirements: Must be 16 or older; 18 for certain surveys and incentives
8. Branded Research
Branded Research is an online community for companies to collect relevant opinions from consumers. You can sign up with Facebook or your email address and then answer a few quick questions to get matched with relevant surveys to start earning points. From there, you get daily updates with polls, challenges, and other offerings that you can complete to get points.
Average amount payout: $0.50 to $3 per survey
Payment method: Gift cards, PayPal, cash, or charitable donations
Requirements: Must be 18 or older, or at least 13 with parent or guardian consent
9. Pinecone Research
Pinecone Research gives you the opportunity to take online surveys for money about new products and initiatives. You start by filling out some basic personal information. Then you can browse surveys on the platform and get points for each one. The compensation is a bit higher than many other sites. But some of the surveys and product tests can be more time-consuming. And participants may only receive a few opportunities per day. The site also has a full rewards section, so you can either redeem your points for cash or choose from a variety of prizes.
Average amount payout: $3 per survey
Payment method: PayPal, gift cards, or prizes
Requirements: Must be 18 or older and reside in the U.S., Canada, U.K., or Germany
You may also like: How To Make Free Money With Cash App 2022
10. CashKarma
CashKarma is a mobile app that lets you access quick surveys and redeem points for cash. You earn points for completing surveys, and even for spending time on surveys you don't qualify for. There are additional opportunities and challenges, like making referrals or signing up for trials or services. The app offers a sort of gamified version of a survey platform, so you can earn bonuses and reach various levels the more challenges you complete. This means you can get more per survey the longer you spend on the site.
Average amount payout: About 50 points per survey, with a 300 point signup bonus; cash value varies
Payment method: PayPal cash or Amazon gift cards
Requirements: Access to a smartphone with iOS or Android
11. PrizeRebel
PrizeRebel lets you sign up for an account in just a few seconds. Then you can add a bit of personal information and start taking surveys and completing challenges to earn points and get paid. Those points can be redeemed for a variety of perks, which you can browse in a lengthy catalog on the site. This site also offers daily challenges, raffles, and giveaways.
Average amount payout: $0.40 to $0.60 per survey
Payment method: Gift cards, PayPal cash, direct bank payment or online game codes
Requirements: Must be 18 or older (or 16 or older with a parent or guardian's permission) and reside in the U.S., Canada, U.K., or Australia.
12. Opinion Outpost
To sign up for Opinion Outpost, you simply add your name, email address, and gender and you can start to get paid online. Or you can sign up with Facebook or LinkedIn. You then receive an invitation by email, at which point you can add more personal details like your age, occupation, and location, and start taking paid surveys. You can receive survey invitations via email or browse the site for opportunities. And most take just about ten minutes to complete. Then you can redeem points for various rewards.
Average amount payout: $0.30 to $5 per survey
Payment method: PayPal cash, Amazon or iTunes gift cards, charitable donations
Requirements: Must be 18 or older and reside in the U.S. or other approved countries
13. Valued Opinions
Valued Opinions is an online market research site that lets users take surveys, test products, and review ad campaigns for cash. You simply fill out a profile to get matched with surveys that are relevant to you. Since the site offers higher compensation than many others, there aren't a ton of opportunities to take surveys every day, but the ones that get sent to you are often relevant.
Average amount payout: $5 per survey
Payment method: Gift cards for select retailers like Amazon, Target, and Macy's
Requirements: U.S. residents 13 or older
14. American Consumer Opinion
American Consumer Opinion is one of the oldest survey sites. The company has been around for decades and pledges not to sell your contact information to third parties. It sends out several surveys per year to its members. To sign up, you simply fill out a screener questionnaire and then the site will send you relevant opportunities directly.
Average amount pay out: $0.05 to $0.50 per survey
Payment method: PayPal cash or charitable donations
Requirements: Only one signup per household
15. Survey Club
Survey Club offers surveys, product testing, research panels, clinical trials, and even mystery shopping opportunities. You start by filling out a questionnaire with some basic demographic information. Then you can easily browse tons of opportunities on the site. Filter by surveys that are relevant to you, or you can even filter out those that are within a specific time range or topic area.
Average amount pay out: $0.50 to $5 per survey; each one includes a price in the description
Payment method: Amazon Gift Card
Requirements: Must be 18 or older
16. i-Say
I-Say is a survey site that offers polls and a loyalty program where you can earn points and then redeem them for cash or gift cards. Once you sign up, you can get email notifications or simply browse opportunities on the website. Depending on your demographic information and how in-demand your insights are, most users get about eight survey opportunities per month. There's also a loyalty program, so you can earn even more points the longer you keep your account going and the more surveys you complete.
Average amount pay out: $0.10 to $1 per survey
Payment method: Gift cards, PayPal cash, charitable donations
Requirements: Must be 16 or older and reside in the U.S. or U.K.
17. OneOpinion
OneOpinion has a simple online registration form, so you can get signed up and start taking money surveys in just minutes. Once you're officially registered, the company sends opportunities directly to you via email, so you just follow a link to start sharing your opinions and earn points. They offer a variety of rewards, including cash and gift cards, so you can choose whichever options best suit you as soon as you accrue 25,000 points (which equals $25).
Amount paid: $1 to $5 per survey
Payment method: Gift cards and virtual gift codes
Requirements: Must be 18 or older, or 13 or older with permission from a parent or guardian
18. Harris Poll Online
Harris Poll Online isn't just a survey site for you to make money; it's also a community where you can share your opinions and even see the results of the surveys you complete. It's run by the Harris Panel, which is a member of the National Council of Public Polls. It has a 45 year history and keeps participant information completely confidential. However, some of the polls you participate in may sometimes appear in various publications. Of course, it does also offer the opportunity to earn some perks for sharing your opinions.
Amount paid: $1 per survey
Payment method: Gift cards, online vouchers, or charitable donations
Requirements: Must be 13 or older in the U.S. and Canada, or 14 or older in other countries
19. OnePoll
OnePoll is known for providing short surveys that you can complete very quickly. It's a U.K. based site, but is open to survey takers in multiple countries. Some of the results are used for market research purposes, while many others are used for press coverage. Since most cover trending topics that are relevant in the news, many respondents find them to be fairly interesting. Sometimes you can see surveys you've taken in the news.
Average amount paid: about $1 per survey
Payment method: BACS or PayPal
Requirements: Must be 16 or older, and some surveys require respondents to be 18 or older
20. Panda Research
Panda Research works like many other survey sites at first; you sign up for an account and add some personal information. Then you can get relevant surveys and other promotional opportunities sent right to you via email. However, there are also a few key differences. For instance, the site offers two payments via PayPal per month, on the 1st and 15th (you do have to earn at least $50 before receiving payments though). The platform also lets you earn additional money by completing tasks like reading emails and referring friends. In addition to the actual payments, members can also access coupons, discounts, and giveaways.
Amount paid: varies widely; some surveys don't include incentives at all, but each one should specify whether or not an incentive is offered
Payment method: PayPal deposits
Requirements: Must be 18 or older and reside in the U.S.
You may also like: How To Make Money With Coding
Top 25 Online Survey Sites in the UK
1. i-Say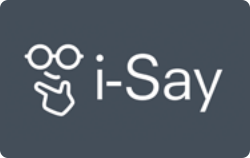 A must-join, i-Say (previously Ipsos) is probably the best-paying survey site. Its surveys are plentiful, and many folks rack up £10 or more of Amazon vouchers every month.
You earn points for taking surveys – between 5 and 250 points for each – which can then be redeemed for vouchers. It varies by retailer, but you need 490 points to get a £5 Amazon voucher, and most members average four surveys a month.
Forumites report i-Say is refreshingly upfront about payment and survey length before you start. It pays in retail vouchers, including John Lewis and "Compliments vouchers", which can be used at a number of high street shops such as Argos and Boots. Once you cash in, vouchers take two to three weeks to arrive.
2. Swagbucks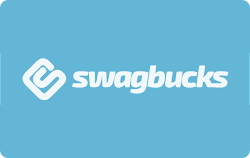 With a cult following in the MSE Forum, Swagbucks* pays you points (SB) to answer daily polls. You can also mix it up by getting paid to watch videos, search via its page instead of Google and even play free online games. Points can be spent on rewards in its Rewards Store – for example, 700 points equals a £5 Amazon voucher.
You'd normally get only a few points for registering, but newbies and existing members who sign up or visit via this MSE Blagged Swagbucks* link get bonus points worth £20 in Amazon eGift cards if they earn 1,300 SB (worth £10) within 30 days of registering.
Swagbucks only lets you earn points once a day on certain types of poll – answer a second poll and you won't get paid. So always read terms and conditions carefully.
3. PopulusLive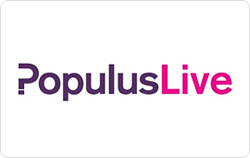 PopulusLive specialises in business, culture and politics research. It's popular with Forumites as it pays pretty well at around £1 for every five minutes you spend on there.
On the downside, some say you don't get invites to surveys as often as with other sites (and quotas fill up sharpish so you have to be quick).
You get varying numbers of points for each survey, with a conversion value of £1 per point. The payout threshold is quite high at £50, so it'll probably be a while before you're cashing in.
4. Google Opinion Rewards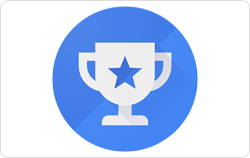 The free Google Opinion Rewards app for Android and iPhone is an easy way to earn credit for purchasing apps, games, books, music and movies on the Google Play store.
The beauty of this is its speed – surveys take seconds (ex-MSE Nick was once paid 36p for answering two questions), and can be done anywhere you're online. Earnings are relatively small but can quickly add up, with Forumites reporting they've raked in as much as £48.
5. Curious Cat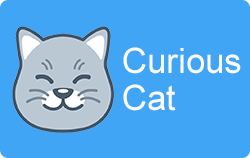 Great for doing surveys on the go, Curious Cat is a nifty free surveys app. You'll need to download it via Google Play or App Store.

MoneySavers describe its surveys as "short and fun". Plus you only need to earn a super-low £1 before it pays out.

On the downside, a few Forumites complain about often getting screened out after answering several questions. That said, it can be a nice little earner, as Forumite diggingdude found:
6. Crowdology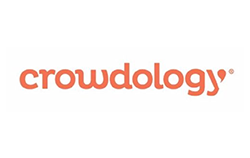 Another popular site, Crowdology pays hard cash via PayPal. The payment threshold's a low £4, and many folks rack this up every month.
Unlike some other sites it doesn't operate a points-based system – it just gives you straight cash for completing surveys.
7. Branded Surveys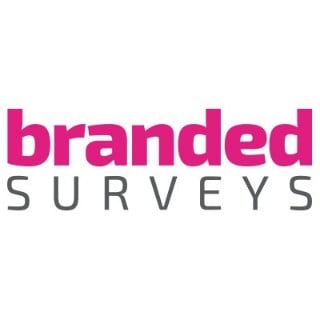 Forumites say that Branded Surveys is easy to earn points with – some reach payout levels in as little as two days. It'll pay once you reach $5 (about £3.50).
It runs a daily poll and 'Quick Survey' to help you nab points, with extra bonuses available for completing these on consecutive days.
Be aware some in the past have reported that they've had completed surveys and studies rejected for unclear reasons, though more recently it seems such issues are rarer.
8. Prolific Academic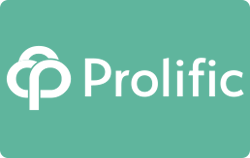 Designed to support academics in need of high quality data, Prolific Academic offers top dollar for taking part in survey studies with some paying as much as £10 (though often it's less).
Eligibility depends on a number of very specific factors though, so it's pretty hit and miss as to whether you'll get an invite.
Everyone has a "Prolific Score", which drops if your submissions aren't considered up to scratch, meaning you'll get fewer invites to studies. We've heard that some academics can be a bit harsh with accepting or rejecting, so go in with a thick skin.
9. Qmee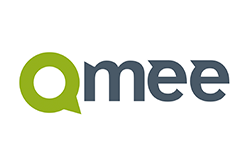 You may have heard of Qmee* for its browser add-on that pays you to Google. It now lets you take surveys for cash too, and you can take part online or via its app. (Download the app on Google Play or App Store.)
MoneySavers report that surveys are frequent but on the lower-paying side. However, one huge advantage is there's no minimum amount you need to earn before it pays.
10. Panelbase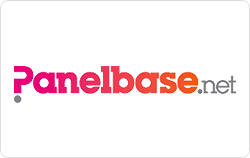 Covering everything from newspapers to computer games, Panelbase is a favourite with some due to the frequency of its surveys, which can lead to decent earnings – some Forumites have cashed in £100+ in just a couple of months.
Panelbase's own surveys have been praised as pretty quick to complete, but beware its partner surveys which have been described as "tedious". Forumites also complain about it regularly screening them out.
It also offers market research projects such as keeping a spending diary. It also runs focus groups and product testing from time to time.
You may also like: How To Make Money From Google Chrome Extensions 2022
11. OnePoll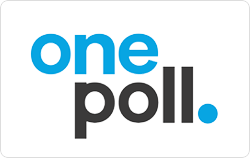 Mega-popular for its speedy surveys, OnePoll runs polls for the press, meaning fun questions about celebs and your love life. It works slightly differently to other survey sites and doesn't send out invitations – you need to log on daily to check.

You can also access surveys via the free OnePoll app for iPhone and Android. Enable notifications, and you'll get a ping every time a new survey becomes available.
The payment per survey is tiny, often 20p. But while hitting the £30 withdrawal target takes ages, it's still worth it, as surveys are super-quick.
Some Forumites are also peeved by the number of surveys that just enter you into a competition, rather than giving you cash.
12. Pinecone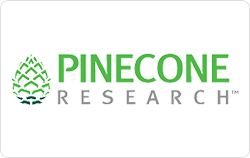 The holy grail of survey sites, Pinecone pays well, but is invitation only. You get £3 for every survey. Sadly, the recruitment process is more secretive than MI6. You have to wait until you're invited or spot a web banner advert on another site to sign up.
We've included it so you'll know to jump on an invite if one appears. If you're lucky enough to be recruited, you get paid cash via bank transfer or PayPal. Yet it's tough to join, as the first rule of Pinecone is "do not talk about Pinecone".
13. Newvistalive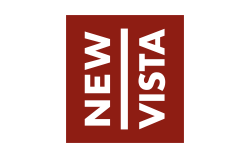 While Newvistalive has a high 5,000 points (£50) payout threshold, many MoneySavers have racked up £50 cheques fairly quickly. It usually pays between 50p and £1 per survey – some Forumites have made £50 in six months.
It's especially important to read questions carefully and answer truthfully. Newvistalive adds in 'quality control' questions to weed out members who fib to get more surveys.
14. YourSayPays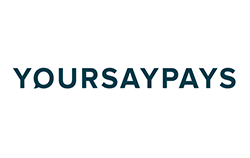 Though rewards aren't staggering, YourSayPays has been praised for its quick and simple surveys. Fortunately it has a relatively low payment threshold of £20.
Many have reported that they don't receive email invites to surveys, though if you log in most say there's usually a few available at any given time.
It also runs competitions from time to time, with prizes awarded in Amazon vouchers.
15. Opinium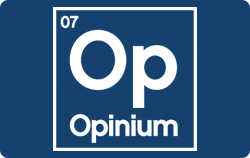 Another decent site to add to your arsenal is Opinium. The consensus among MoneySavers is that surveys are short and the site rarely screens people out after making them answer questions.
It usually takes around a year to reach the £25 needed to withdraw, as it doesn't send invites as often as some other sites. But surveys are interesting, delving into topics such as politics and your attitude to life in the coronavirus pandemic.
16. YouGov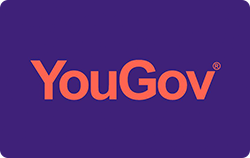 People either love or hate YouGov. The surveys are short 'n' snappy, and the site is commissioned by everyone from academics to charities, so you get to put in your tuppence on serious subjects. Yet MoneySavers say it typically takes one to two years to hit the payout threshold.
Surveys are infrequent (about one per month), and you can't cash in until you hit £50. At 50p per survey, this takes years. The £50's paid via bank transfer.
17. Panel Opinion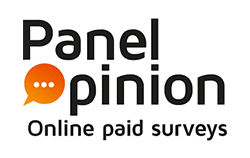 Paying in cold hard cash, Panel Opinion has a low payout threshold of £10. We've a little less feedback on this one than some other sites, but what we do have is good. MoneySavers have made up to £5 for one survey.
18. Survey Friends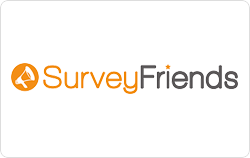 This site works a little differently to the others. As well as spending Survey Friends points on retail vouchers, you can use them to bid on rewards such as Kindles and gift vouchers.
You can exchange survey points for £10 vouchers, including Love2Shop (that can be used in over 75 high street shops) and Amazon, when you earn 20,000.
The other option is to use points to enter Survey Friends's Gift Lottery. The more points you bid, the more chance you have of winning the prize.
19. Vanson Bourne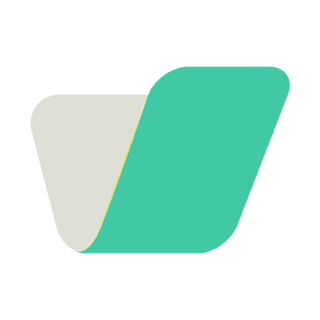 For anyone who works in IT or business, Vanson Bourne is a must-join. It typically pays £5 in Amazon vouchers per survey. People usually receive the voucher by email just a few hours after completing a poll.
Only certain IT and business professionals qualify. Fill in your job details on the application form and it will let you know.
To verify that members are business professionals, it asks for details of the business you work for. It says it will only use this data to verify your eligibility and will never pass it on.
20. Toluna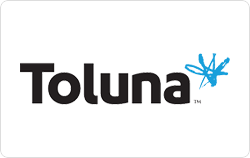 Another survey site to try is Toluna, where you can earn rewards in the form of e-vouchers or a PayPal payment.
Once you reach 27,000 points, you can start redeeming them for rewards, eg, 27,000 will get you a £5 Starbucks gift card and 55,000 an Argos one.

On the downside, some MoneySavers have commented recently that earning the amount you need to get a voucher takes ages, as they've been offered so few surveys.
21. Pureprofile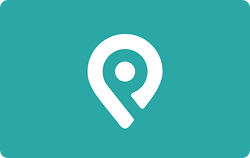 One for dedicated survey stashers, Pureprofile is a reliable player, but surveys are scarce. With about one survey per month, it usually takes nine months to two years to reach the £20 target.
You usually have to log on to check for new surveys rather than getting alerts.
Once your balance does reach £20, the cash is paid into your bank account (can take up to 30 business days).
22. Opinion Outpost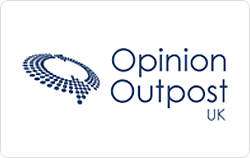 Opinion Outpost* pays Amazon and other vouchers, or cash via PayPal. Forumites initially reported surveys were sporadic, but they appear to have picked up in recent years.
Other surveys enter you into prize draws rather than giving cash – obviously far from a sure bet.
23. Answerpoints

Rewards at Answerpoints (formerly known as Justtheanswer) start at a mere 50 answerpoints, which you get just for registering. With 50 points you can buy one entry for the quarterly prize draw and you can enter as many times as you want.
If you don't fancy the risk, save up 500 points for a £5 Amazon voucher. Be warned, it can take ages to earn points on Answerpoints thanks to an incredibly slow trickle of surveys.
This is only one for very dedicated survey stashers, as we've little feedback from Forumites who've managed to cash in.
24. Mindmover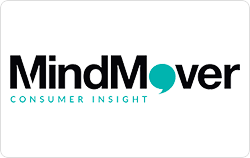 Another slow-burner, Mindmover pays out cash via PayPal or Amazon vouchers when you reach £20. Surveys are infrequent – Forumites say it takes a while to clock up enough of them to get paid.
PayPal payment takes up to 30 days. On the upside, some find the surveys more interesting than ones on other sites.
25. Valued Opinions

One of the more established survey sites is Valued Opinions, though MoneySavers have reported glitches in the past. It pays in retail vouchers, including M&S, John Lewis, TK Maxx and Amazon.
Valued Opinions pays high amounts of £1-£5 per survey. Once you cash in your points, vouchers take four to six weeks to arrive.
Note there is a 50p admin fee charged when redeeming gift cards and vouchers, which means for a £10 voucher, you'll need to cash in £10.50 worth of points.
Best Practice for Taking Paid Online Surveys
Even if a survey site is trustworthy, there are still precautions you should take.
Use a separate email address. Creating a separate email address for survey offers will keep your work and personal inboxes clear of clutter. Plus, if you stop doing surveys, you can stop checking that email account instead of unsubscribing from a bunch of sites.
Be mindful of what you share. Good survey companies will keep your individual identity a secret. But that doesn't make it safe to provide them with your Social Security number, driver's license number, or bank account numbers. Legitimate survey companies do not need this information.
Use anti-malware software. Anti-malware software can keep your laptop virus-free. If you visit multiple survey sites per day, it's important to protect your computer from malicious spyware and viruses.
Take frequent breaks. Completing surveys can be tedious. Take frequent breaks from your screen so that you're not tempted to rush through surveys and provide wrong or inconsistent answers.
Fees and false promises. Any survey site that promises you'll earn thousands per month is either a scam or at least misleading. Make sure the sites you join make realistic statements about your potential earnings and the amount of time it takes to complete surveys.
Tips for Earning the Most Money from Online Surveys
There are a number of things you can do to maximize your earnings when taking surveys for money.
🗸 Stick with a few trusted sites. You don't have to sign up with hundreds of survey sites to earn some cash. Focus on the best, highest-paying options.
🗸 Fill out your profile completely. Completing your personal profile on each survey site allows the company to match you with relevant offers. Update your profile if you have a life change, like having a baby, getting a pet, or quitting smoking. You might find yourself eligible for new or different surveys.
🗸 Watch the time. Keep track of the time spent completing surveys. You're not likely to earn a high hourly rate completing easy surveys so, if possible, do surveys when you have small windows of time, like when you're standing in line to fill a prescription or waiting for a meeting to start.
🗸 Answer consistently. Take the time to read each question and respond honestly and consistently across sites. Survey sites compare answers and can disqualify users who appear to be inconsistent in their responses.
🗸 Check for free offers. Some survey sites have a "free offers" section where you can earn points for signing up for free trials or newsletters. You can also watch for exclusive bonus opportunities on social media and refer friends to your favorite sites to earn free money or bonus points.
🗸 Take the highest-paying surveys first. If you register with multiple websites, you might receive dozens of surveys to choose from. Take a few minutes to estimate your earnings per hour before you start a survey. You may be able to make more by picking the highest-paying opportunities first.
When to Avoid a Survey Site
Although the sites on our list are trustworthy, you can't trust every site that claims to pay you to take surveys. Avoid survey sites if they:
🚫 Ask for payment. A legitimate survey site will never ask you to pay to join.
🚫 Ask for private information upfront. You should not be asked to provide your Social Security number unless you've earned at least $600.
🚫 Have no history or ratings. Well-established companies are more trustworthy. You can read what real users have to say about them and verify their history of payments and available opportunities.
🚫 Pay too little. Legitimate companies will have some higher-paying opportunities worth completing.
🚫 Have a glitchy or outdated site. Companies that don't take care of their websites may not take care of their members.
🚫 Make it hard to qualify for surveys. Don't waste time on a company if it consistently disqualifies you for surveys.
Even if the site seems legitimate, if you're skeptical about it or it spams you with emails, remove yourself from its list. There are enough quality survey-taking opportunities available that you can avoid ones that annoy you or aren't a good fit.
Paid Survey Frequently Asked Questions
Are paid surveys legitimate?
Some are. Always check that they are operated by legitimate market research companies. We have a list of legitimate paid survey panels you can join safely.
What are paid survey companies?
It's simple really – lots of companies do paid market research to find out what the general public think and want. They commission market research organisations to do paid surveys to find out what you and I think, so we can get paid for our opinion whilst trying to influence things!
How do paid surveys work?
Register with a market research panel
Complete your profile so they know what surveys will be relevant for you
Check your inbox for invitations to paid surveys
Answer the survey questions to earn points/rewards
Redeem your rewards once you reach the threshold for cashing out
How much do paid surveys pay?
Between £0.25 and £10 depending on how long the survey takes to complete. Surveys generally pay the equivalent of £6-£9 per hour.
How many paid surveys can you complete?
As many as you are invited to! We recommend registering with 3-4 paid survey companies to maximise your survey invitations. Your profile (age, location, interests, household etc) determines which studies you are a good fit for, and the number of companies conducting relevant research determines how many invitations are sent out.
Do paid surveys take long?
Each survey is different. Some can be as quick as 5-10 minutes, whereas others can take longer at around 30 minutes. The good market research companies will tell you roughly how long each survey should take when they invite you to participate, so you know before you start completing it.
What do I need to complete a paid survey?