Learn how to make money as a Bodybuilder. Being in shape and getting ripped is one of the best things you can do for your body and health.
At the same time, there are plenty of opportunities to make money by being in shape. If you're asking how do bodybuilders make money, you're not alone.
You may ask that and how do fitness influencers make money. Today, there are plenty of chances to do so in some unique ways.
13 Ways to Make Money as a Bodybuilder
1. Start a Company for Supplements
Most fitness experts take a lot of supplements to help them get in, and stay in, shape.
They are very in tune with what their body needs, and have likely taken a lot of different supplements to find the right combination.
Because of this experience, you could start your own supplement company, using your expertise as a user to partner with a company that could help you create and produce the right combination.
Average Pay: $100,000 a year (ProfitableVenture.com)
2. Professional Bodybuilder
An obvious career path could be to become a professional bodybuilder. In this career, you would be participating in bodybuilding competitions.
This might require you to travel around the country, which could be a lot of fun.
You'll have to learn the ins and outs of what competitions take, and how to set yourself apart from other people who are in great shape, too.
Average Pay: $77,000 a year (Career Trend)
3. Fitness Model
Showing off your body is one of the main ways that bodybuilders make money. Today, there are many opportunities for you to become a fitness model.
You can go the traditional route and model for trade magazines or publications.
You can also serve as the spokesperson for gyms, personal trainers and even workout lines of clothing.
Average Pay: up to $70,000 per year (Indeed)
4. Dietician
A large part of being a successful bodybuilder or fitness expert is not just how you exercise, but also what you put into your body.
Food obviously has an enormous influence in how successful a person is in their overall fitness goals.
As a bodybuilder, you'll have intricate knowledge of what's good and not good for many different people at different stages of their fitness journey.
You could parlay that knowledge into a business, either on the side or as your main gig.
Average Pay: $65,000 per year (Salary.com)
5. Personal Trainer
If you're asking how do bodybuilders make money, a great way is become a personal trainer.
You undoubtedly have lots of great experience working out, and other people will want to come to you to figure out how they can do that themselves.
Simply by looking at your impressive physique, potential customers will want to come flocking to you.
You can create a personalized program for each one of your clients to help you stand out from other personal trainers.
Average Pay: $63,000 per year (Salary.com)
6. Fitness Influencer
If you're asking how do fitness influencers make money, you'll quickly find that there are a lot of ways to do so.
There are many options for this profession today with the popularity of social media.
You can take the social media following you have and earn money with it by serving as a spokesperson for specific products, services or gyms.
There are almost an unlimited number of things you could promo to your followers.
Average Pay: $60,000 per year (Killer Courses)
Tactic for Success
If you want to be a successful fitness influencer, you're going to need to build up your social media following. To even be considered a micro-influencer, you'll need at least 1,000 social media followers. The more followers you can gain, the more money you can make.
7. Online Classes
In today's digital world, there are many opportunities to make money online as a fitness expert. One is to create online classes that people can either purchase on a one-time basis or subscribe to.
However, the best part about this business is that it won't take much upfront capital from you at all.
It's mostly about creating the content, editing it, posting it and then marketing it so people know about it.
Average Pay: $50,000 per year (ZipRecruiter)
Trend on the Rise
The popularity of online fitness training is exploding, not surprisingly due to the COVID-19 pandemic. In fact, it was rated as the top trend in fitness for all of 2021, according to the American College of Sports Medicine. You can take advantage of this popularity to start your own online classes.
8. Fitness Correspondent
Believe it or not, a lot of media outlets require the services of a fitness correspondent.
In this role, you could serve as a guest on TV programs, as a writer for online or print publications or even a camera operator.
This job can be a lot of fun, as it's a little bit out of the ordinary for bodybuilders but still has a lot to do with fitness, working out and promoting a healthy lifestyle.
Average Pay: $50,000 per year (Career Bliss)
9. Clothing Line
A great option for bodybuilders to make money on the side is to start a clothing line. This could be a line of clothing specifically geared to when people are going to work out.
It could be relaxing clothing that fits well for people with big physiques — and many more options.
If you have a following on TikTok you can market your clothing line there. Promoting and selling your own products is one of the ways to make money on TikTok.
Starting a clothing line is really easy today, as there are many companies out there who handle the production, inventory and even shipping for creators like yourself.
Average Pay: $50,000 per year (Nerd Wallet)
10. Contest Coach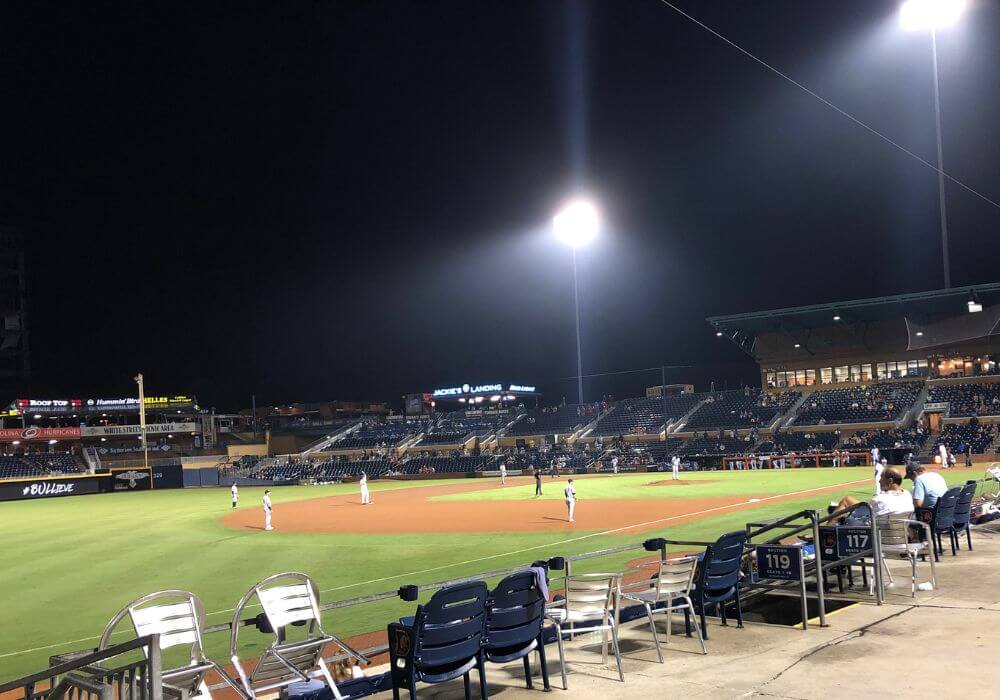 If you've participated in a lot of fitness contests before, one thing you could definitely do is take this experience to coach others on how they can perform their best.
The great part about this job is you could do it either in addition to participating in contests yourself or not.
You can market your services using your accomplishments in contests, showing people that if they learn from you, they'll be able to win some big competitions, too.
Average Pay: $49,000 per year (Indeed)
11. Fitness Blog Writer
If you have some writing chops to go along with your outstanding personal fitness, then you could consider starting a fitness blog.
Because you are working for yourself, this is one of the better jobs without a resume.
This could be a great way to not only share your story, but also market yourself for other jobs.
People love to read about interesting industries and stories. As a bodybuilder, you likely have some great stories to tell, and tips you can give on eating better and exercising the best you can.
Your topics could include:
Exercising – How much people should exercise and example routines
Eating – How to eat a balanced diet while building muscle
Vlogs – Video blogs that follow you in your journey (which is one of the more popular TikTok video ideas)
Interviews – You could have guest interviews on a range of topics
12. Open a Gym
If you have an entrepreneurial spirit and want to add to the question how much do bodybuilders make, you could use that to start your own gym.
What do you like about gyms that you've been to before? What don't you like?
A great part about this business is that you'll have a lot of experience as an end-user and can cater your business based on that.
You'll also serve as a great marketing tool for your company, based on how you look. This is a job with no uniform, but it's still important to look the part.
Average Revenue for a Successful Gym: $20,000 per month after about a year in business (Truic)
13. Stylist
Fitness models and bodybuilders who compete in professional competitions need to look good. And that includes a good tan, great tan and even solid makeup.
If you want to make money in the industry, another option would be to become a professional stylist.
As an experienced bodybuilder yourself, you might be able to separate yourself from others since you know what bodybuilders and fitness models are looking for and be able to negotiate a higher salary.
Things you'll need to get started:
Air Brush – This will help you apply an even spray tan before competitions
Makeup Brush – Well-applied makeup helps highlight sections of the body
Scissors and Trimmers – Competitors will want to have all their hair in line
Clothing – Always have extra options and know your customers' sizes
Average Pay: $35,000 per year, and it could even be on the side (Glassdoor)
4 Ways to Make Money as a Professional Bodybuilder
1. Competition Prize Money
An outsider to the sport of bodybuilding would likely believe that bodybuilders make most of their money by winning or placing highly in competitions. In reality, this is a small part of their income. Some of the top bodybuilders in the world only compete once per year, in a big show like the Mr. Olympia or Arnold Classic competition.
Some bodybuilders even take an entire year off from competing to make improvements to their physique. If they were to compete, it would force them to diet to very low body fat levels, which would obvious stall the process of packing on more muscle.
The prize money for the 2020 Mr. Olympia competition was as follows: $400,000 to first, $150,000 to second, $100,000 to third, $55,000 to fourth, and $45,000 to fifth.
Fifth place in the Olympia is nothing to sneeze at. Top 6 at the Olympia is considered the best of the best (6 seems like an arbitrary number but it's based on how the callouts work).
With that said, $45,000 in prize money for an event that bodybuilders spend upwards of 16 weeks preparing for isn't that much. Not to mention that the Olympia is the Super Bowl of bodybuilding. It's the biggest, most prestigious show. Imagine the fifth best Quarterback in the NFK making $45,000 per year.
To place fifth in the biggest bodybuilding show in the world and only take home $45,000 (not including expenses) is a direct indication that most competitors make the majority of their income elsewhere.
2. Sponsorships
This article goes into greater depth about bodybuilding sponsorships, but here is the basic rundown. Sponsorships used to be more lucrative in bodybuilding, to the extent that once an individual turned pro, they were set financially.
Upon receiving a pro card you were basically guaranteed a supplement sponsorship and a sponsorship with one of the two major publications, Flex magazine or Muscular Development.
With the massive decline of print media, magazine sponsorships are a thing of the past. However, supplement sponsorships can still bring in big money. The supplement industry is huge, so the opportunity is there for top competitors to represent a brand.
Clothing, cbd, and other wellness brands also offer sponsorships to bodybuilders.
3. Merchandise
Merchandise, like t-shirts, hats, and shaker bottles, are another way for bodybuilders to supplement their income. This brings the entrepreneurial aspect of bodybuilding into play. Depending on the product, quality, and source, clothing can have a high profit margin.
This is where social media presence is a major factor. This can also illustrate the diversity between competition success and popularity. The best bodybuilders are not necessarily the most popular. Dana Linn Bailey had mixed success on stage, but is the most popular female competitor.
Bailey competes in women's physique. Ask a casual bodybuilding fan who won the women's physique Olympia title last year and they probably wouldn't be able to tell you. Ask them who Dana Linn Bailey is and they'd know in an instant.
Despite the inconsistent competition results, her flag nor fail brand is one of the biggest in the entire fitness industry.
Fouad Abiad's best ever finish at the Arnold Classic was 6th, but his Hosstile brand is one of the most successful companies in the industry. Instead of going the route of endorsing other brands, he started his own. Abiad sells both clothing and supplements through Hosstile.
While the upfront cost can be high, and there may be struggles early, selling merchandise can be a profitable endeavor for bodybuilders. Unlike sponsorships, the money you can make is limitless. However it takes a great deal or work and sacrifice, which some aren't willing to put forth.
4. Miscellaneous Sources of Income
There are countless ways for bodybuilders to make money, but many of them are one off type ventures.
Many local, amateur bodybuilding shows will have a professional come and guest pose. Guest posing is just as it sounds; the competitor will pose on stage for the crowd as if they were competing themselves. Obviously they would charge a fee to do so, and top guys like Kai Greene can really command a lot of money (especially considering he is such an entertaining poser).
Occasionally, bodybuilders will make guest appearances at gym openings or supplement stores for a fee. Sometimes this is tied to a supplement sponsorship as part of the contract, but sometimes they can negotiate this independently.
Other bodybuilders may maintain a full time job throughout their career, or at least the early part of it. Naturally, many of them make money as personal trainers, nutritionists, or posing coaches. Some choose the online route, and offer workout programs and diet plans remotely.
Professionals can typically command a high price for their services, but this is an active way to make additional income. In other words, they are trading time for money, which has its limitations. Selling merchandise and gaining sponsorships is passive, or automated income.
Another source of passive income would be through selling workout programs or ebooks. A workout program can be sold and distributed as a pdf. They can be tailored to specific goals like muscle gain or fat loss.
Finally, a bodybuilder who creates content can make money through ad revenue. This is usually through YouTube but can also be through website ads. Lots of bodybuilders create workout and nutrition related video content. As a result, they would get a piece of the ad revenue shown on their videos.