In this guide, we will discuss how to become a dump truck driver and how to make money with dump truck in 2023. We will also cover some of the benefits of working as a dump truck driver.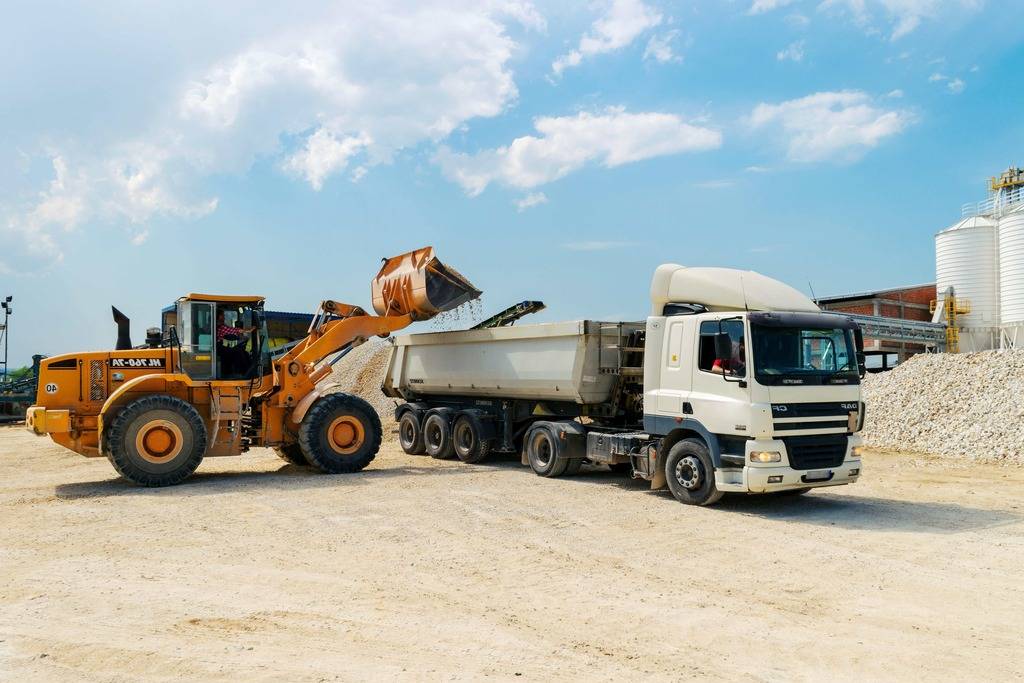 What do Dump Truck Drivers do on a Day-to-Day Basis?
Dump truck drivers have quite a busy schedule! They work long hours and face physical demands. Most of their time is spent driving their trucks to and from job sites, skillfully navigating through tight spaces.
Once they reach a job site, they carefully position their trucks over the unloading area. With the help of a hydraulic lift, they raise the dump body and release the load. After dumping the load, they securely lower the body and make sure everything is in place. Sometimes, they even drive to another location to pick up more loads.
In addition to their driving duties, they may perform basic maintenance tasks like checking oil levels and tires.
Although their hours can be long, dump truck drivers find their work rewarding. They play a crucial role in construction projects and other industries, and it brings them great pride to know they are contributing to moving these projects forward.
What do You Need to Become a Dump Truck Driver?
While the specific guidelines can vary, there are some general steps that all aspiring drivers should follow.
First, obtaining a commercial driver's license (CDL) is crucial. This involves passing a written exam and a skills test. The CDL is necessary to operate a dump truck. You have the option of attending CDL training schools or gaining your license through on-the-job training.
After acquiring your CDL, you'll need to complete a specialized training program focused on dump truck driving. This program will equip you with the skills to operate the truck safely and efficiently.
Furthermore, dump truck drivers must pass a DOT physical, which includes vision, hearing, and drug tests.
Once you've fulfilled these requirements, it's time to embark on your job search! Starting with smaller companies or local haulers can provide valuable experience. Alternatively, you may explore owner-operator opportunities, which offer flexibility and increased earning potential.
How Much Money Can You Make as a Dump Truck Driver?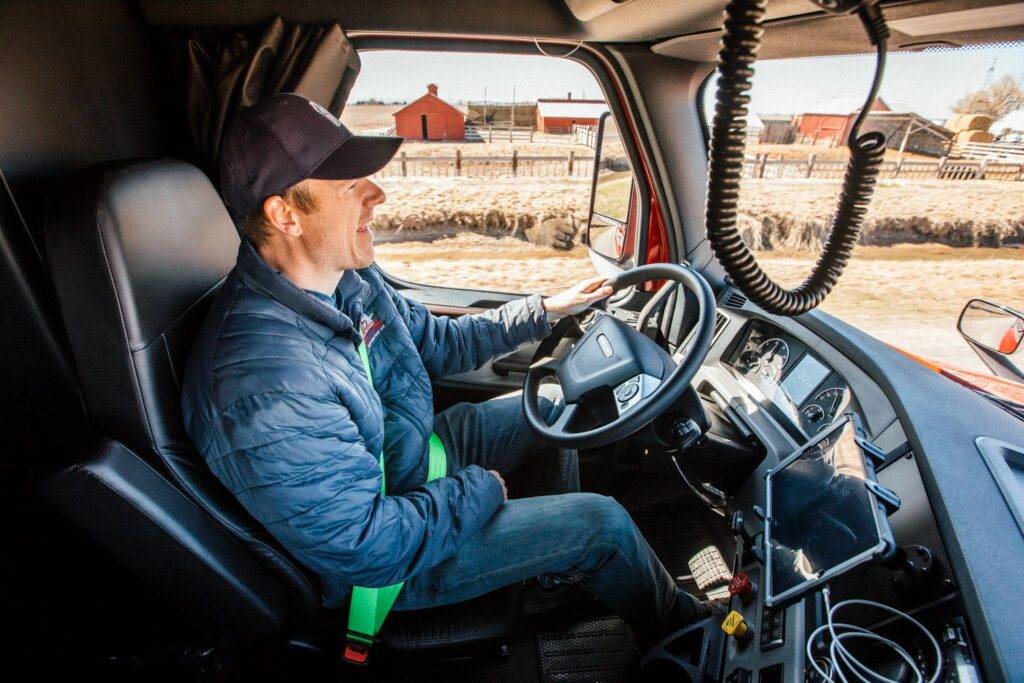 Dump truck drivers are truly vital in the construction industry, ensuring the smooth transport of heavy materials between job sites. It's great to know that the pay for this role can range from $30,000 to $50,000 annually, with a median wage of $48,310 (as reported by the Bureau of Labor Statistics).
With experience, some drivers even have the potential to earn around $50,000 per year. It's worth mentioning that these dedicated drivers often receive additional benefits like health insurance and paid vacation days. It's a rewarding profession that offers both financial stability and perks!
What are the Benefits of Becoming a Dump Truck Driver?
Dump trucks are crucial in the construction industry for transporting materials. Benefits of becoming a dump truck driver include good pay, steady work, and the ability to earn overtime hours. Learning to operate a dump truck is relatively easy with on-the-job training. The job can be rewarding, witnessing the tangible results of your work. Dump truck driving offers a well-paying job with job security and satisfaction.
What are the Challenges of Becoming a Dump Truck Driver?
Dump truck drivers transport construction materials and face daily challenges.
Dealing with traffic is a major challenge due to the size and weight of the trucks.
The stop-and-go nature of the job can be physically demanding for both the driver and the vehicle.
Navigating tight turns and narrow roads is difficult and can cause damage.
Constant awareness is necessary to avoid accidents.
Becoming a dump truck driver is not for everyone, but those who embrace the challenges can find rewarding outcomes.
How Can You Prepare for a Career as a Dump Truck Driver?
If you're considering a career as a dump truck driver, there are some friendly tips to help you prepare and excel in this role. Let's explore!
First, let's focus on your driving skills. Dump trucks are larger and heavier vehicles, so building confidence in handling them is essential. Obtaining your commercial driver's license (CDL) is typically a requirement for most employers.
Additionally, take the time to familiarize yourself with the materials you'll be transporting. Understanding their weight and volume will enable you to load and unload them safely and efficiently.
Lastly, maintaining good physical fitness is crucial. The job of a dump truck driver can be physically demanding, so staying in shape will ensure you're up for the task.
With these friendly preparations, you'll be ready to embark on your journey as a skilled and successful dump truck driver. Best of luck!
4 Ways to Make Money with a Dump Truck in Constructions Industry
transport dirt on Your Dump Truck
Houses aren't the only things getting built. New roads are being carved out, and we need someone to take away the dirt.
New bridges are in the works, and we require someone to bring stone and dirt to anchor the abutments.
Even new tunnels are being constructed for traffic, and that's where your dump truck comes in handy to transport the dirt and stone, not to mention deliver building materials.
Before seeking a contract, take the time to research building companies, contractors, and prices.
With every load, you're laying the foundation for a great reputation for your new dump truck company. You're making money and expanding your network, ensuring a consistent flow of work. The only downside of dirt hauling is if you're underbid for a job, in which case you might need to hustle and find another opportunity.
Transporting Stone on Your Dump Truck
Home construction isn't the sole domain for stone. Sure, you can focus on being the go-to dump truck business that hauls gravel for driveways, but you can also transport stone for pool construction, hardscape projects, and creating pathways through gardens.
You can even transport stones to build breakwaters in coves or bays. Stone is essential for preventing erosion in many properties, including homes, especially those on elevated ground. It's also used beneath bridge abutments for support and in domestic fencing.
Before seeking a contract, take the time to research stone companies, building contractors, and prices.
Not many dump trucks handle stone due to the strain it puts on the undercarriage. However, if you're up for the challenge, there's an abundance of work available.
The only drawback to transporting stone is the potential damage it can cause to your truck. Fortunately, the money you'll make will more than cover any necessary repairs.
Use Your Dump Truck to Carry Wood
Did you know that making money with a small dump truck can involve transporting cords of fireplace wood to sell at stores?
Dump trucks are also responsible for carrying logs to build homes, along with beams for ceilings and lumber for framing. Before seeking a contract, take the time to research logging companies, lumber suppliers, building contractors, and prices.
There aren't really any downsides to transporting wood with a dump truck. It won't harm the truck supports, unloading is easier compared to stone or dirt, and it takes less time to unload the wood. Give it a go!
Moving Heavy Equipment on Your Dump Truck
Most heavy equipment is loaded onto flatbed trucks and transported to construction sites, especially for road-building projects.
However, some smaller pieces of equipment can be loaded and transported using dump trucks.
To pursue this opportunity, research weight limitations, consult with building equipment companies, talk to road construction contractors, and determine a competitive price for hauling the equipment. Then, seek a contract.
How to Make Money with a Dump Truck in Demolition
Use Your Dump Truck for Renovations
Are you ready to give your space a fresh new look? Whether you're an experienced professional like Chip Gaines or a do-it-yourself enthusiast, you'll need the right equipment for the job.
Consider using a dump truck or a dumpster for your demolition needs. Both options have their advantages and disadvantages, so it's important to weigh them carefully.
A dump truck offers the convenience of quick arrival, easy filling, and faster returns for multiple loads.
However, keep in mind that the bed of the truck might not be as spacious as a 40-yard dumpster, so you may need to make multiple trips to the dump to dispose of all the debris.
Before proceeding, it's a good idea to contact a reliable building contractor and research prices to ensure you're getting the best deal.
Building Implosion (make money With Small Dump Truck)
Imagine a hospital or an office building being rebuilt from the ground up. To make room for the new construction, an implosion is scheduled.
If you own a small dump truck, this could be an opportunity to earn some money. Before the event, secure a contract to be the one responsible for hauling away the resulting rubble.
During the demolition, a crane with a bucket will load the debris onto your dump truck.
You'll then transport it to the dump and return for another load. It's worth noting that carrying such a heavy load may cause some damage to your truck's supports.
Sinkhole Sites
Sometimes, what lies beneath the surface can be unpredictable. Sinkholes can pose a threat to roads, sidewalks, and even entire areas of land.
When the destruction is over, someone needs to take care of removing the torn-up asphalt, concrete, and other debris. If you're up for the task, contact your city or county services to inquire about a contract.
Keep in mind that hauling heavy materials from a sinkhole site can potentially damage your truck's supports.
On the bright side, you'll be compensated for your efforts through recycling fees, which is a great benefit of handling these materials responsibly.
How to Make Money with a Dump Truck in Landscaping
Boost Your Home's Curb Appeal
Enhance your property's curb appeal with these fantastic landscaping options that homeowners love:
Pea gravel brings a touch of elegance and charm.
Pavers and various types of stones create a beautiful pathway.
Mulch adds a vibrant and natural touch to your garden.
Topsoil ensures a healthy foundation for your plants.
Fill dirt fills in any gaps, creating a smooth and level landscape.
It's truly delightful to witness the transformation of your surroundings into a picturesque home that will warmly welcome its new residents. Enjoy the fulfilling process of cultivating these wonderful elements and watching them come alive in your very own lovely property.
Now, it's important to note that hauling landscaping materials can be a bit strenuous for your truck. However, if you set a fair price for your exceptional services, the income generated will easily cover any repairs that may arise.
Transport Plants to New Places
No home is complete without an array of trees, shrubs, and plants, including charming flowers. As a dump truck business owner, you'll have the rewarding task of transporting these living treasures to their new homes.
One way to make a profit with your dump truck is by charging for the safe transportation of delicate plants and trees. Handling the root balls requires extra care, enabling you to provide specialized services and charge a little extra for this dedicated attention.
Remember, during transport, it's essential to protect the precious root balls from extreme temperatures and ensure they receive adequate water before being planted. This way, they'll thrive and flourish in their new environment.
If you're seeking advice on securing a landscaping contract, don't hesitate to reach out to knowledgeable landscaping companies. They can guide you in the right direction with valuable insights and recommendations.
Enjoy your journey in creating stunning landscapes and bringing joy to homeowners with your exceptional dump truck services!
How to Make Money with a Dump Truck in Mining Industry
Countertops fashioned from granite and marble, pavers made of slate, and natural stone sought for enchanting fireplaces—these are just a few examples of the exquisite materials unearthed from quarries. When it comes to erecting splendid buildings, crafting alluring swimming pool decks, and designing inviting patios, these materials reign supreme. And now, here's where you come in: discover the art of turning your dump truck into a lucrative enterprise.
Given the weightiness of these natural stones and other precious minerals, transporting them commands a higher price.
However, it's worth noting that this venture imposes strain on your truck's support system. Fear not! Reinforcement becomes paramount to safeguard against potential damages.
Make Money with a Dump Truck by Moving Stuff
Use for Moving Homes
Sometimes, when you're moving a short distance, you don't necessarily need the services of a large moving company like Atlas Van Lines.
In fact, I've seen a neighbor of mine use a dump trailer to transport their belongings to their new home, which happened to be just a short distance away from their old place. It's amazing how thinking creatively can help you move quickly and hassle-free!
If you consider alternative options, like starting a dump truck business, you can specialize in moving heavy objects such as pool tables, riding lawn mowers, ATVs, or bulky wooden furniture. You can discuss payment terms with your clients, whether it's based on weight or per item.
Moving household items won't take as much time as moving dirt, so you'll be able to complete projects more efficiently. Plus, you won't have to worry about these items causing any damage to the supports of your dump truck.
Random Projects
Some homeowners have unique projects, like restoring cars, motorbikes, or even setting up train models on sawhorses and plywood. These projects are not easy to dismantle and move using a regular car or pickup truck.
And of course, they can't be entrusted to just any moving van. So, what's the solution?
By thinking outside the box and combining your creative approach with a dump truck business, you can generate significant income. People are willing to pay extra for an entrepreneur who treats their unique project with care and respect.
Embracing an innovative mindset will attract a whole new set of clients to your business. Through networking, you can expand your customer base even further. You have the flexibility to set reasonable prices, and most clients will happily agree.
The only downside of moving special projects is the need to have insurance that protects against any type of damage.
Containers
Homeowners often use shipping containers to move their belongings, especially when relocating long distances.
Dump truck companies can transport these containers, providing advantages such as accessibility to restricted areas, faster transportation, and security.
Unloading requires a crane, which can be costly, as does obtaining insurance. In such cases, consulting a lawyer and accountant can benefit dump truck companies financially.
Dump Truck in Weather Services
Helping Out After Storms
If you happen to reside in an area prone to hurricane, tornado, and fierce thunderstorm damage, then you're in luck when it comes to earning money with a dump truck.
By spreading the word about your business and the amazing service it provides, you can let homeowners know that you're fully equipped to clear away fallen trees that have split their roofs in half and tidy up their yards by removing other natural debris.
Collaborating with a landscaping company is a great idea since they have the necessary tools like chainsaws to simplify the tree removal process. However, if you decide to take on the task yourself, you can offer a more competitive price to your customers.
Provide Snow Removal Solutions
Nobody, whether it's a busy homeowner rushing to work or even their teenage sons, enjoys the back-breaking task of shoveling snow.
Thanks to your trusty dump truck, you can assist landscaping companies in their snow removal services. Forming contracts with multiple landscaping companies will bring in a respectable income for you.