Discover the secrets to How to make money on InboxDollars! This comprehensive guide reveals how you can make money with InboxDollars effortlessly!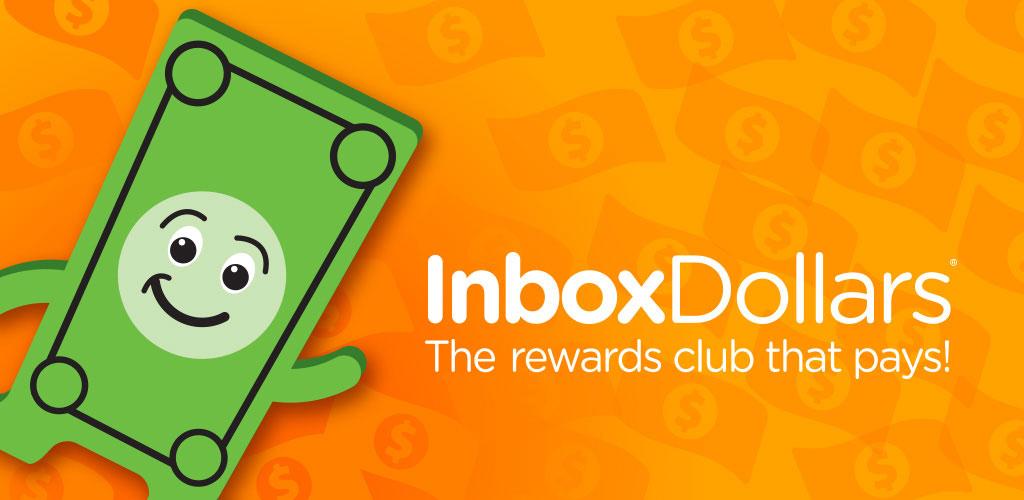 Are you tired of scrolling through social media with nothing to show for it? Would you like to turn your spare time into extra cash?
Look no further than InboxDollars, the ultimate platform that lets you make money online while doing things you already do every day!
Whether you're a stay-at-home parent, a college student, or someone simply looking to boost their income, InboxDollars offers you an exciting opportunity to earn real money, not just virtual points!
So, fasten your seatbelts as we dive into the world of InboxDollars and uncover how to maximize your earnings!
>> How to Make Money from Your Phone (20+ Legit Methods) 2023
What is InboxDollars?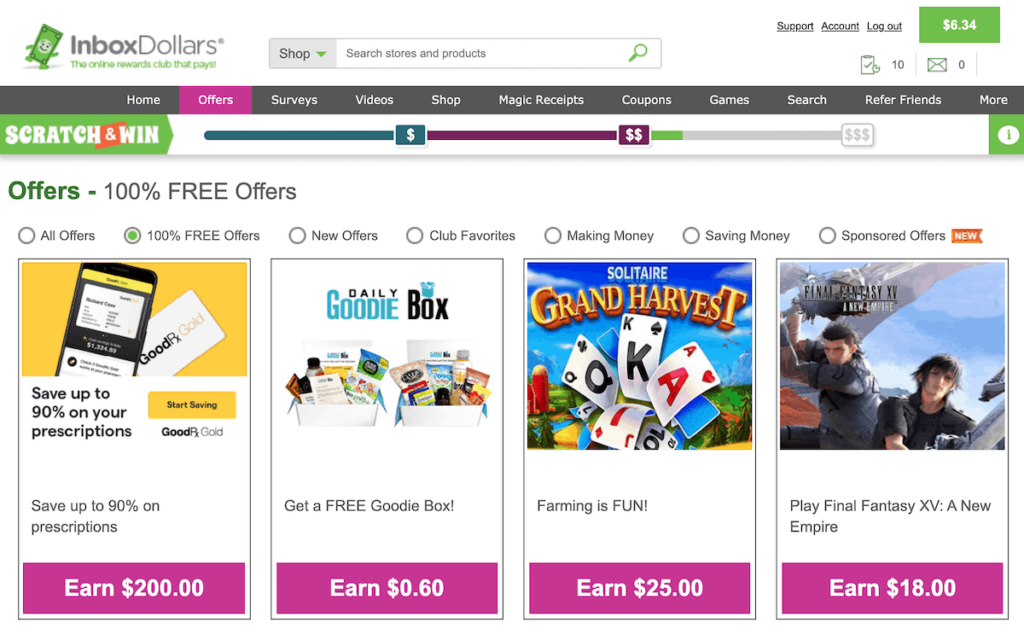 Before we dive into the nitty-gritty of earning money on InboxDollars, let's get to know the platform a little better!
InboxDollars is a renowned online rewards club that connects brands with consumers. They pay you real cash for completing various tasks like taking surveys, watching videos, playing games, shopping online, and more.
With over 20 million members and counting, InboxDollars is legit, fun, and a great way to make some extra dough!
How to Get Started with InboxDollars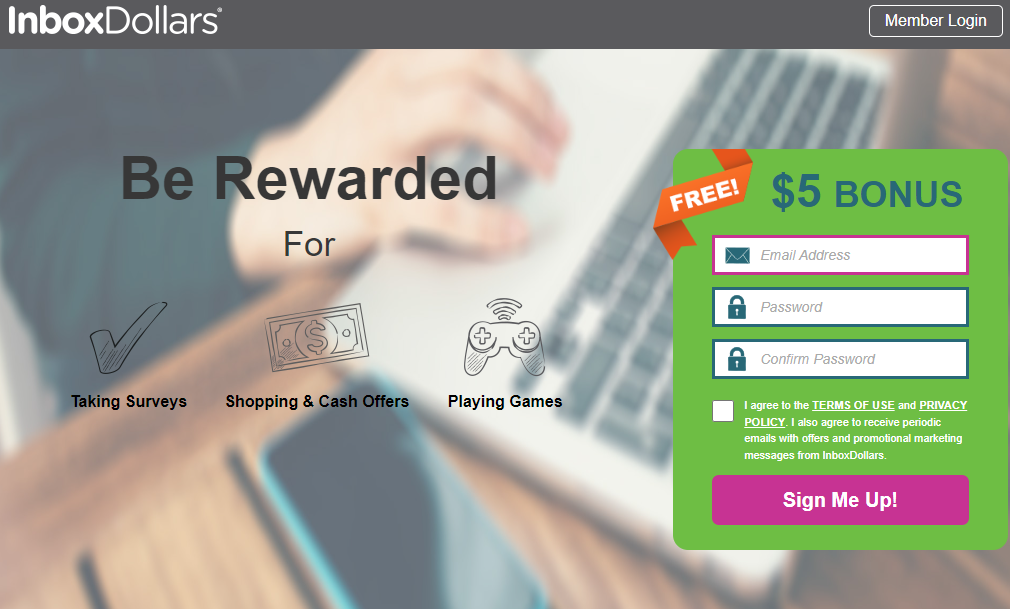 To embark on your journey of making money on InboxDollars, follow these simple steps to get started:
Sign Up: Visit the InboxDollars website and register for free. It's easy and takes just a few minutes!
Complete Your Profile: Fill in your personal information, interests, and preferences. This helps InboxDollars match you with relevant earning opportunities!
Get a $5 Welcome Bonus: InboxDollars offers you a $5 bonus just for signing up! What a fantastic way to kickstart your earnings!
Verify Your Email: Check your inbox for a verification email from InboxDollars and click the link to activate your account fully.
With these simple steps completed, you're now ready to make money on InboxDollars!
How to Make Money on InboxDollars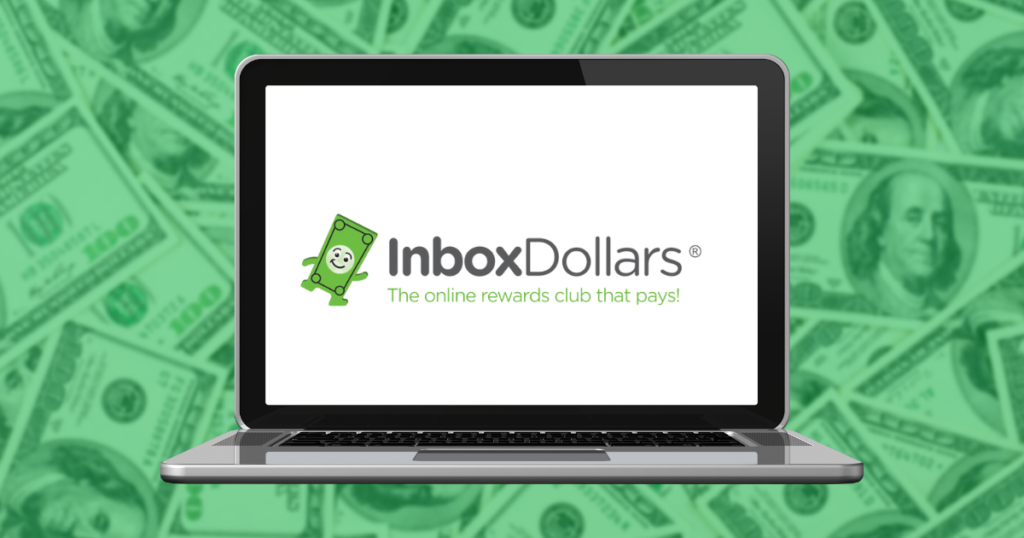 1. Take Paid Online Surveys
Your opinion matters, and on InboxDollars, it can translate into cold, hard cash! By participating in surveys, you not only make money but also influence the development of products and services. Here's how it works:
Survey Dashboard: Once you log in to your InboxDollars account, head over to the Survey Dashboard to find a variety of surveys waiting for you.
Choose Wisely: Select surveys that match your interests and take your time answering honestly. Remember, your input is valuable!
Earn Big Rewards: With each completed survey, you'll earn cash rewards that can range from $0.50 to $5 or more!
Daily Surveys: Keep an eye on the "Daily Surveys" section, where you can find new surveys every day. This is a consistent way to boost your earnings.
2. Earn Money Watching Videos
Are you a fan of online videos? Now you can turn your entertainment time into a money-making opportunity! InboxDollars lets you watch a wide range of videos, from the latest news to cooking tips and more. Follow these steps to cash in while you watch:
Video Section: Navigate to the "Videos" section on your InboxDollars dashboard.
Explore Categories: Browse through different categories like News, Food, Entertainment, and more. Choose what interests you the most!
Earn and Relax: Watch the videos and earn money for each one you view. It's like getting paid to unwind and have fun!
Video Bonus: Keep an eye out for special video bonuses, which can offer you extra cash for watching specific content.
3. Shop Online and Get Cashback
Love shopping online? Well, now you can shop AND earn money at the same time! InboxDollars has partnered with popular retailers to offer you cashback on your online purchases. Follow these tips to get the most out of your shopping sprees:
Cashback Offers: Before you make a purchase, check the InboxDollars website for available cashback offers from partner retailers.
Click and Shop: Click on the retailer's link provided on InboxDollars and shop as usual on their website.
Get Rewarded: You'll earn cashback on your qualifying purchases, which means you save money while spending!
Special Deals: Keep an eye out for special promotions and deals that offer higher cashback rates!
4. Play Games For Money
Who says making money can't be fun? With InboxDollars, you can play a variety of online games and earn cash rewards at the same time! Here's how to play your way to earnings:
Games Section: Head to the "Games" section on InboxDollars to explore the collection of games available.
Choose Your Game: Select a game that catches your eye. From puzzles to arcade classics, there's something for everyone!
Play and Earn: Have a blast playing the games, and for each level you complete or task you achieve, you'll earn rewards.
Tournaments and Jackpots: Participate in gaming tournaments or go for jackpot games for even higher payouts!
5. Read Emails and Get Paid
Yes, you read that right! InboxDollars pays you for reading emails they send to your inbox. It's one of the easiest ways to make money without any extra effort. Follow these simple steps:
Check Your Email: Regularly check your registered email for messages from InboxDollars.
Open and Read: Click on the email, open it, and read the contents. Each email comes with a cash reward!
Click for Cash: Sometimes, the emails may contain special offers or links. Click on them to earn even more cash.
Stay Engaged: InboxDollars may send you exclusive deals, so don't miss out on these money-making opportunities!
How does InboxDollars work?
Now, you might be wondering, "How does InboxDollars make it rain cash on its users?" Well, fret not! This InboxDollars review will walk you through the process, step-by-step!
Sign Up: First things first, you need to sign up for an account on the InboxDollars website. Don't worry; the process is a breeze and won't eat up your precious time!
Explore Offers: Once you're in, you'll be presented with a plethora of earning opportunities. From paid surveys and watching videos to reading emails and shopping online, the choices are boundless!
Earn Cash: As you complete various tasks and activities, you'll start earning cold, hard cash! Each task has its value, and you'll see your earnings grow with every successful completion.
Minimum Payout: When you've amassed a substantial sum, you can request a payout. The minimum payout threshold varies depending on the payment method you choose, but don't worry; it's usually quite reasonable.
Get Paid: Voilà! Once you've crossed the payout threshold, your well-deserved earnings will find their way to you, and you can cash out through options like PayPal or traditional checks.
InboxDollars Review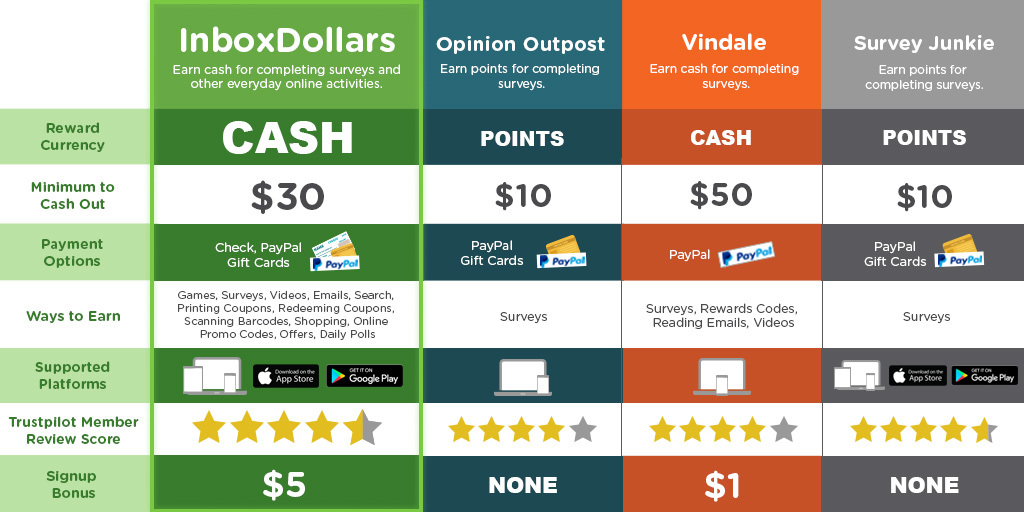 Pros of InboxDollars:
Now that you have a general idea of how InboxDollars works, let's dive into the juicy details of what makes this platform truly stand out!
Diverse Earning Opportunities: InboxDollars isn't just a one-trick pony. It offers a wide variety of tasks, allowing you to choose what suits your interests and schedule the best. So, whether you're a survey guru or a binge-watching enthusiast, there's something here for everyone!
User-Friendly Interface: One of the most striking features of InboxDollars is its user-friendly interface. With easy navigation and clear instructions, even tech novices can seamlessly navigate the platform.
Rewards for Daily Activities: Imagine getting paid to do what you're already doing online! InboxDollars rewards you for daily activities like reading emails, searching the web, and playing games.
No Scarcity of Surveys: For survey enthusiasts, InboxDollars is a treasure trove! The platform frequently offers paid surveys that allow you to share your opinions and make money at the same time.
Cons of InboxDollars:
As with any platform, there are bound to be some downsides. Let's shed light on a few areas where InboxDollars falls short.
Limited Availability: Unfortunately, InboxDollars is only available in certain countries. So, if you don't reside in the United States, Canada, or the United Kingdom, you might have to sit this one out.
Time-Consuming Surveys: While surveys can be a great way to earn, some users find that the payout doesn't always match the time invested. Some surveys might be lengthy and pay relatively little, which could be a bit discouraging.
Cashout Process: While InboxDollars does deliver your hard-earned cash, the process can sometimes be a tad slow. Patience is key here, but hey, good things come to those who wait, right?
Is InboxDollars Legit?
At first glance, you might be skeptical about any platform that promises "free rewards for things you do every day." And rightly so, in the vast world of the internet, it's essential to be cautious. However, upon closer examination and with the information available, we can address whether InboxDollars is a legitimate and safe way to earn money online.
The Positive Indicators: User Reviews and Ratings
One of the key aspects that reassure us about the legitimacy of InboxDollars is the user reviews and ratings. On Trustpilot, InboxDollars has a solid 4.3 out of 5-star rating with over 18,000 reviews. This positive feedback from a significant number of users is a good sign of the platform's reliability and trustworthiness.
Moreover, in both the Google Play store and the Apple store, InboxDollars maintains good ratings, with 3.9 and 4.5 stars, respectively. These ratings are based on a combined total of more than 240,000 user reviews. Positive feedback from such a vast user base indicates that InboxDollars has garnered a satisfied and happy user community.
A B from the Better Business Bureau
Another indicator of InboxDollars' legitimacy and safety comes from the Better Business Bureau (BBB). The parent company, Prodege, LLC, holds a B rating from the BBB with zero unresolved complaints. This means that the company has demonstrated a commitment to addressing customer concerns and resolving issues promptly.
FAQs
How much can I earn on InboxDollars?
Your earnings on InboxDollars depend on your level of activity and the number of tasks you complete. Some users report making a few hundred dollars per month, while others earn even more!
Can I use InboxDollars on my mobile device?
Certainly! InboxDollars has a user-friendly mobile app available for both Android and iOS devices, making it convenient for you to earn money on the go.
When and how do I get paid?
You can request payment on InboxDollars once you reach the minimum payout threshold, which is $30. Payments are typically processed within a few weeks via check or eGift cards.
You can request payment on InboxDollars
Once You Reach The Minimum Payout Threshold, Which Is $30. Payments Are Typically Processed Within A Few Weeks Via Check Or EGift Cards.
Are there any age restrictions for joining InboxDollars?
Yes, you must be at least 18 years old to become an InboxDollars member and start earning money.
Conclusion
Congratulations! You're now equipped with the knowledge to make money on InboxDollars like a pro! From taking surveys to shopping online and even playing games, there are countless ways to stack up your earnings and enjoy some extra spending cash. Remember, the key to success lies in being consistent, honest, and engaged in the opportunities that InboxDollars presents.
So, why wait? Sign up today, grab that $5 welcome bonus, and start turning your spare time into a money-making venture with InboxDollars!