Learn how to make money on Nielsen effortlessly with this comprehensive guide! Explore creative strategies, FAQs, and expert tips to maximize your earnings!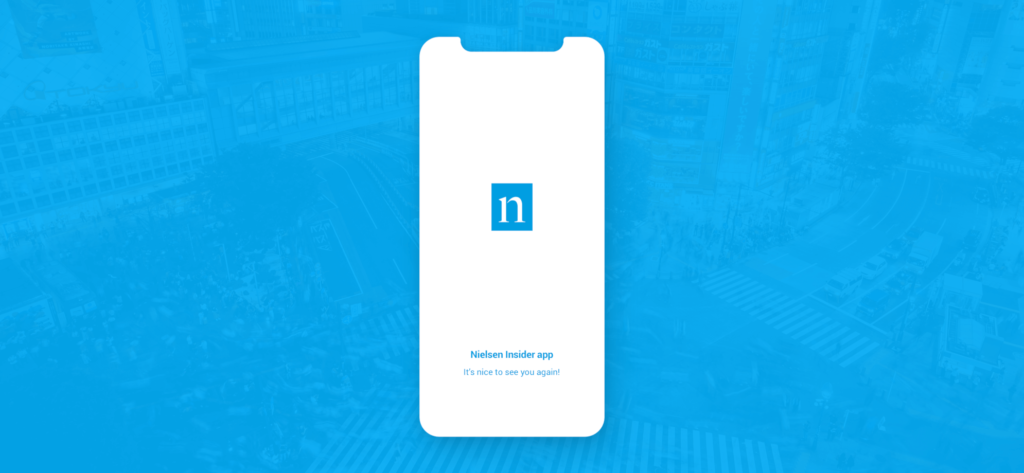 Are you tired of struggling to make ends meet and wondering how to supplement your income without working overtime?
Look no further! Making money on Nielsen, the renowned market research company, can be a fun and rewarding experience.
But wait, what is Nielsen?
It's a market research giant that pays people like you and me for sharing our valuable opinions about products and services.
So, grab a coffee, sit back, and let's dive into the exciting world of making money on Nielsen!
What is Nielsen and How Does It Work?
Before we jump into the money-making strategies, let's quickly understand what Nielsen is all about. Nielsen is a global information and measurement company that collects and analyzes data about consumers' preferences and behaviors. Their research helps businesses and brands make informed decisions about their products and marketing strategies.
Nielsen gathers data through various methods, including surveys, panels, and tracking consumer behavior online. By participating in their programs, you become an important part of the data collection process, making your opinions and habits highly valuable to companies.
How to Get Started With Nielsen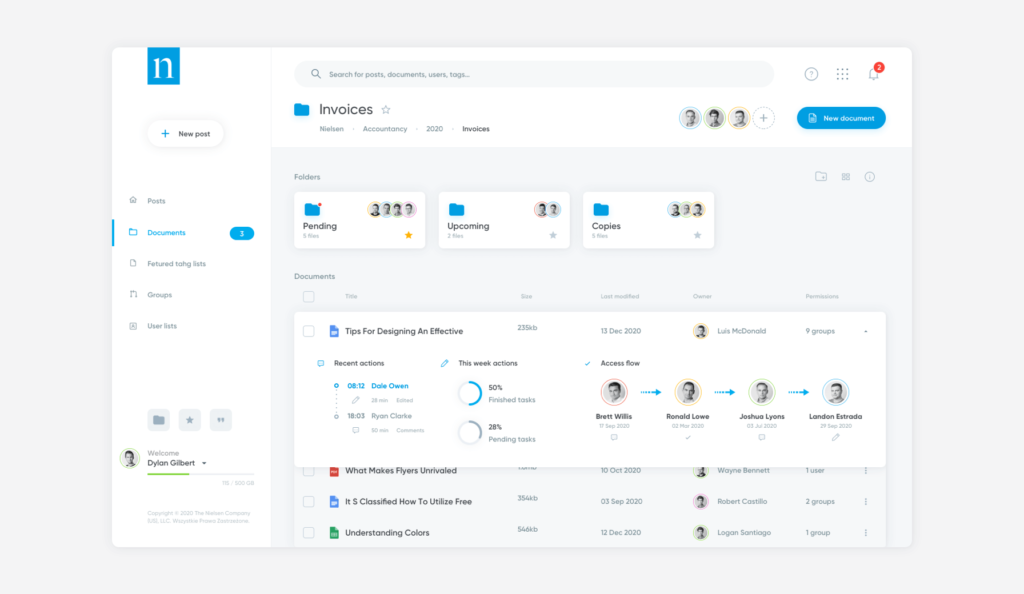 Sign Up: To get started, you'll need to sign up for the Nielsen App. The process is typically straightforward, and the app is available for both Android and iOS devices.
Install and Activate: Once you've signed up, you'll be prompted to install the Nielsen App on your smartphone. After installation, you'll need to activate the app, and from there, it will quietly work in the background while you continue using your device as usual.
Data Collection: The Nielsen App anonymously collects information about your online activities, such as the apps you use, websites you visit, and overall internet usage. Rest assured that the app does not collect sensitive information like passwords or personal data.
Earn Rewards: As a reward for being part of the Nielsen research panel, you'll have the opportunity to earn points or rewards. These rewards can be redeemed for various gifts, cash, or gift cards.
How to Make Money on Nielsen
Now, let's explore some practical ways to make money on Nielsen:
1. Join Nielsen Consumer Panels
Nielsen Consumer Panels is a popular way to earn money by sharing your shopping habits and preferences. Here's how it works:
Sign up: Visit the Nielsen website and sign up to become a panelist.
Receive scanner or mobile app: If you're selected to join the panel, Nielsen will provide you with a handheld scanner or a mobile app to scan the barcodes of products you purchase.
Earn points: Every time you scan a product, you earn points that can be redeemed for various rewards or even cash!
Influence brands: Your purchasing data helps brands understand consumer behavior, and you get rewarded for it. It's a win-win!
2. Participate in Online Surveys
Taking online surveys is a convenient and flexible way to make money on Nielsen. Here's how to get started:
Register with Nielsen survey panels: Create an account on Nielsen's survey platforms and provide some basic information about yourself.
Complete profile surveys: To match you with relevant surveys, Nielsen will ask you to complete profile surveys. The more detailed your profile, the more surveys you'll likely receive.
Receive survey invitations: You'll receive survey invitations via email or directly on the website. Each survey has a specific reward associated with it.
Cash out your earnings: Once you reach the minimum payout threshold, you can cash out your earnings through various payment options.
3. Install Nielsen's App on Your Devices
Nielsen's mobile app is a passive way to earn money without much effort. Here's what you need to do:
Download the app: Search for Nielsen's app on your smartphone's app store and install it.
Let it run in the background: The app runs silently in the background, collecting data about your internet usage and app behavior.
Earn rewards: By allowing Nielsen to gather this data, you earn rewards over time. It's like getting paid for just having the app on your device!
Nielsen Review
Like any service, the Nielsen App has its fair share of pros and cons. Let's take a look at what makes it shine and where it falls short.
Pros:
Passive Earning: Once the app is installed and activated, you don't need to put in any effort to earn rewards. Simply use your phone as usual, and the app does the rest.
No Intrusive Surveys: Unlike many other survey-based earning apps, the Nielsen App doesn't bombard you with endless surveys. The data is collected passively, so you can go about your daily routine uninterrupted.
Variety of Rewards: Nielsen offers a range of rewards, including cash, gift cards, and merchandise, giving you the flexibility to choose what you prefer.
Cons:
Limited Earning Potential: The earning potential with the Nielsen App is not massive. It's a passive earning opportunity, so don't expect to get rich from it.
Device Compatibility: While the app is available on both Android and iOS, it may not be compatible with all devices or operating systems, limiting the pool of potential users.
Nielsen App User Reviews
To get a better understanding of the Nielsen App's user experience, we scoured the internet for genuine user reviews. Here's a summary of what people are saying:
Positive Reviews:

"I love how easy it is to use the Nielsen App. I forget it's even there, and then I get a nice reward surprise!"
"Nielsen is a reputable company, so I feel confident that my data is in safe hands. The rewards are just an added bonus!"

Negative Reviews:

"The app doesn't seem to work on my phone, and their customer support wasn't very helpful."
"The rewards take forever to accumulate, and I'm not sure if it's worth the time and effort."
Is Nielsen Legit? Separating Facts from Fiction!
Now comes the crucial question: Is Nielsen legit, or is it just a clever ruse to get hold of your data without offering any real rewards? Let's address some common doubts and concerns!
Fact: Nielsen is a Reputable Company
Nielsen, founded in 1923, is a well-established company with a long history in data analytics and market research. They have been providing valuable insights to businesses for decades and are highly regarded in the industry. It's safe to say that Nielsen is a legitimate company and not some fly-by-night operation.
Fiction: Nielsen App is a Scam
There have been unfounded claims and rumors that the Nielsen App is a scam and that it secretly steals personal information. However, these claims are baseless. Nielsen's reputation is too valuable to risk by engaging in such unethical practices. Additionally, as a market research company, their primary interest lies in aggregating data about consumer behavior, not personal details.
Fact: Data is Collected Anonymously
One of the main concerns with any data collection app is privacy. Thankfully, Nielsen ensures that all data collected through the Nielsen App is entirely anonymous. They do not track or record personal identifiers, so you can rest easy knowing your privacy is protected.
Fiction: Nielsen App Drains Battery and Slows Down Devices
Some users have expressed concerns that the Nielsen App drains their phone's battery or slows down their devices. While it's true that any app running in the background can have some impact on battery life, Nielsen has made efforts to optimize their app to minimize its impact on device performance.
FAQs
Is Nielsen Legitimate, And Can You Really Make Money With It?
Absolutely! Nielsen is a well-established and trustworthy company with a long history in market research. Millions of people worldwide participate in their programs and earn money regularly.
How Much Money Can I Make With Nielsen?
Your earnings on Nielsen depend on your level of participation and the programs you join. While you may not get rich, it can be a steady source of supplemental income.
Are There Any Fees To Join Nielsen's Programs?
No, Nielsen's programs are free to join. Any website or individual asking for money to join Nielsen is likely a scam.
How Often Will I Receive Survey Invitations?
The frequency of survey invitations depends on your demographic information and the demand from clients. Some users receive several invitations per week, while others might get fewer.
Can I Participate In Multiple Nielsen Programs Simultaneously?
Yes, you can! Nielsen offers multiple programs, and you're welcome to join more than one to increase your earning potential.
Conclusion
Congratulations! You've discovered how to make money on Nielsen and embark on a journey to turn your opinions and habits into cash! Whether you join the Nielsen Consumer Panels, take online surveys, or simply install their app, earning money has never been so accessible and enjoyable.
Remember, consistency and honesty are key to success. Engage actively with Nielsen's programs, complete surveys truthfully, and watch your earnings grow steadily. Making money on Nielsen isn't a get-rich-quick scheme, but with dedication, it can be a reliable income stream.
So, what are you waiting for? Join Nielsen today and start making money while sharing your thoughts! Happy earning!