In this blog post, we'll dive into 18 ways you can make money as a writer in 2023. While certain approaches may necessitate initial investment, they all can be pursued from the convenience of your own home.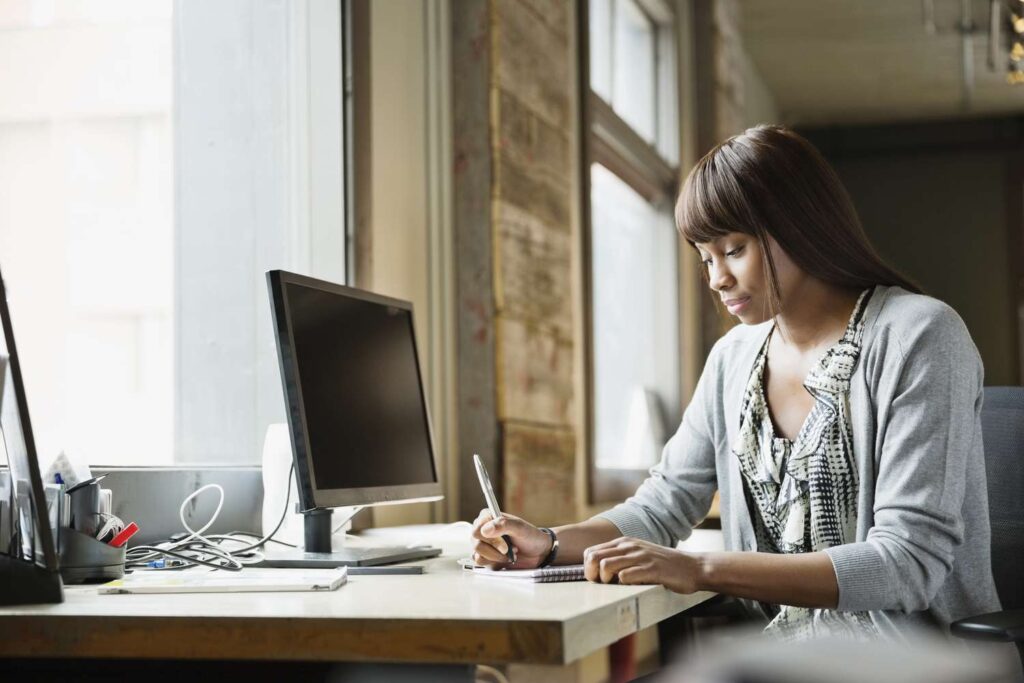 Whether you're aiming to supplement your income or establish a full-fledged writing career, you'll discover something suited to your goals.
If you're eager to embark on the journey of making money from your writing, keep reading!
How Much Do Authors/Writers Make?
How Much Do Authors/Writers Make depends on many factors, such as the type of writing, the publishing method, the genre, the experience, and the market demand.
According to the U.S. Bureau of Labor Statistics (BLS), the median annual wage for writers and authors was $67,120 in May 2020. This means that half of the writers earned more than this amount, and half earned less. The lowest 10% earned less than $35,880, and the highest 10% earned more than $133,470.
Please refer below example for more understanding:
Traditional Earnings:
Book retail price: $14.99
Initial Royalty Rate: 10%
Income per book: $1.79
Books Sold: 6000
---
Earnings: $10,740
Self-Published Earnings:
Book retail price: $14.99
Initial Royalty Rate: 60%
Income per book: $5.74
Books Sold: 6000
---
Earnings: $34,440
How much an author makes per year depends on:
Royalty rate earned per book sale
Up-front advance offered (traditionally published only)
Scope of book marketing
Size of audience
How many books are published per year
How many books are currently out
How many books are actually sold consistently
18 Ways to Make Money as a Writer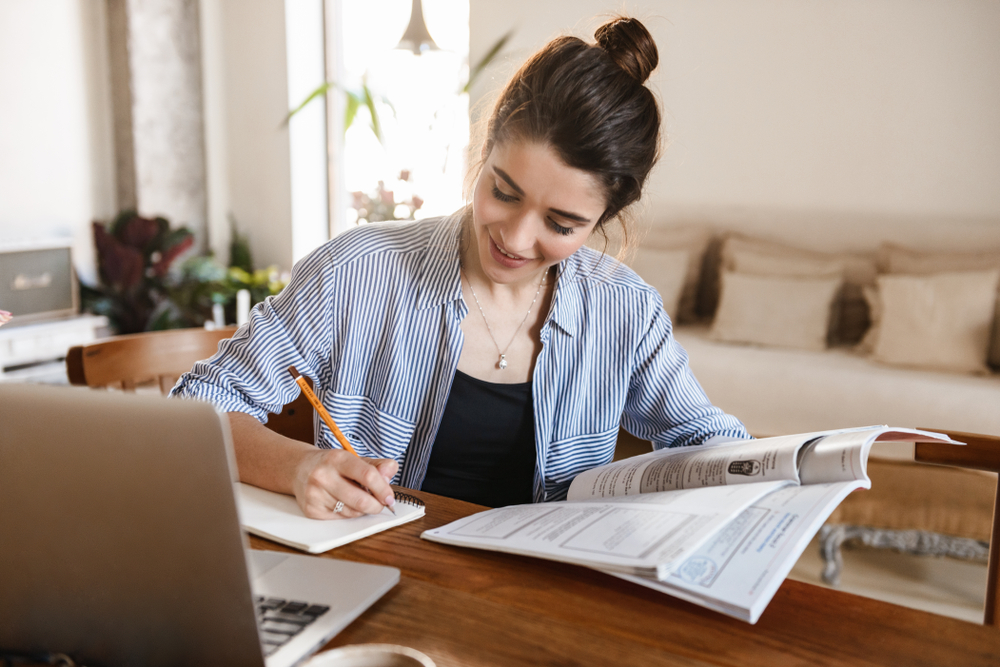 1. Start a blog
Blogging is a wonderful way to share your thoughts, ideas, and experiences with people around the world. It's also a great method to connect with others who share your interests and to grow a group of loyal readers.
You can make money as a writer from your blog in a few proven ways. The most common methods include using ads, affiliate links, and sponsored posts.
Ads: One approach to earn from your blog is by placing ads. You can join ad networks like Google Adsense or Media.net. After approval, you add code to your blog for displaying ads. The code varies based on the network. Adsense is a well-known choice with various ad types, including text, image, and video ads. Media.net is also popular, offering both banner and native ads.
Affiliate Links: Another method is using affiliate links. You promote a product or service and earn a commission for each sale you generate. Search online or contact companies to find affiliate programs. When you find one you like, sign up to get a unique affiliate link. Then, you can promote those products or services on your blog.
Sponsored Posts: A sponsored post is when a company pays you to write about their product or service. This is effective if you have a sizable audience. To find these opportunities, reach out to companies directly or search online. Once you find a company you're interested in, propose a post idea and negotiate a price.
2. Write Reviews for films, products, music and more
Getting paid to write reviews can be quite simple once you understand how it works.
When you hear about writing reviews, you might picture full-time jobs that need a lot of prior experience, such as being a professional TV or film critic.
However, you can start make money as a writer through reviews relatively quickly by joining a few rewards websites. These platforms offer opportunities to review all sorts of things – from gadgets to music to stationery.
For instance, Slicethepie lets you earn cash by writing brief reviews of fashion items and songs. Just sign up, and you can start right away.
Alternatively, if you sign up as a product tester or join a paid survey site, you could make money by reviewing products you would normally buy. This could include items like tech gadgets, clothing, and cosmetics.
As an extra perk, product testers might sometimes get to keep the things they review. So, you might be able to sell those items later to boost your earnings.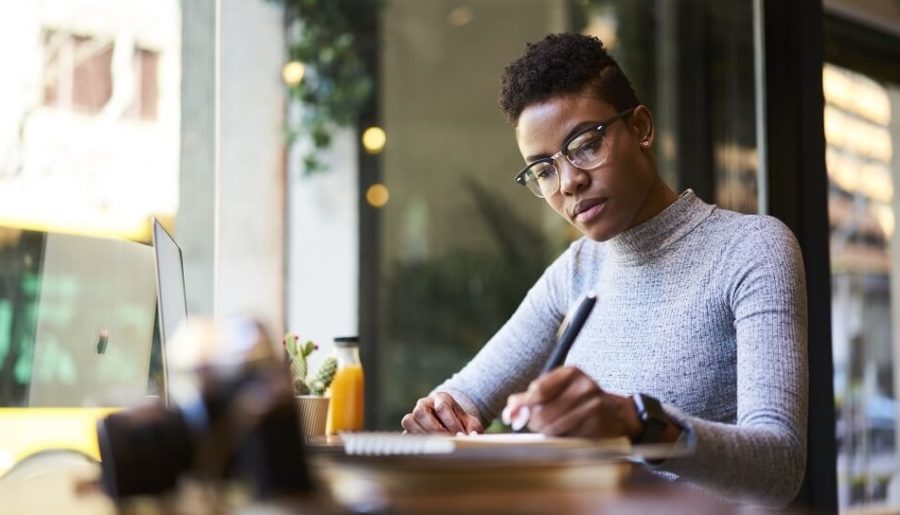 Becoming a freelance writer is the easiest way to make money as a writer at home. For freelance writers, a top approach to boost your reputation and create a portfolio is by contributing guest articles to other blogs or websites. This not only lets you display your writing talents to a bigger audience but can also bring in income.
Most guest contributors are paid for each article they write, and payment rates can differ based on the site or blog you're contributing to. To make the most of your earnings, target sites that offer good pay and a decent number of writing opportunities.
Here are some notable writers who've followed this path:
04. Sell Your Writings Online
Yes, you can make money as a writer by selling your writings online! A fantastic approach is to join a writing platform like Wattpad or Scribd. These platforms allow you to upload your writing and set a price. People can buy and read your work, helping you share your writing and earn money.
Another choice is to sell your writing on an online marketplace like Amazon Kindle Direct Publishing. Here, you can upload your writing as a Kindle ebook and set a price. When someone buys your ebook, they can download and read it on their Kindle device.
For a more conventional route, you can submit your writing to magazines or literary journals. While this can be a bit more challenging, it's definitely worth a try.
No matter which path you take, selling your writing online is an excellent way to begin your writing journey. It's a great method to share your work and earn some extra income.
05. Enter writing competitions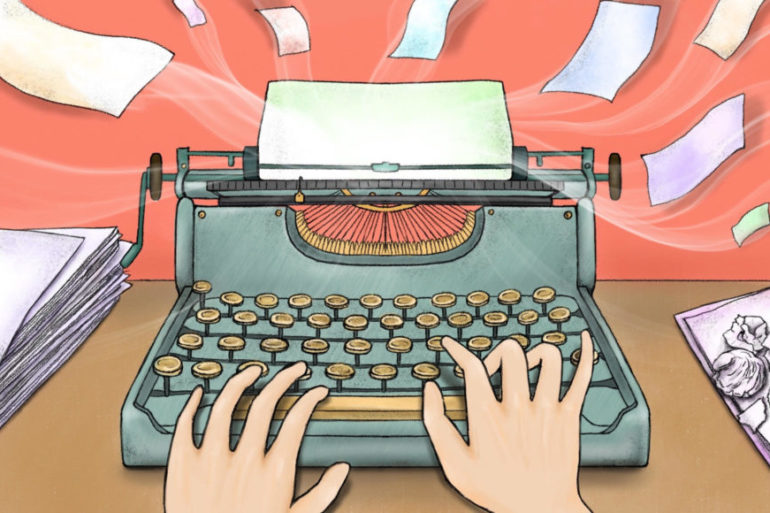 Entering writing competitions might seem overwhelming, but remember, someone has to win, so why not you and this is a great way to make money as a writer?
Winning a writing competition or receiving an award can greatly enhance your CV. It's an impressive accomplishment to mention, and it can also provide a pleasant boost to your student finances with potential cash prizes ranging from hundreds to thousands of pounds.
Many writing competitions and awards offer substantial cash rewards. Check out this list of journalism awards and this list of creative writing competitions.
Here's how to increase your chances of winning:
Embrace creativity: Stand out right from the start. Begin with an unexpected twist to capture judges' attention. Experiment with unconventional writing techniques to make your piece memorable.
Study past winners: Research winning entries from previous years. This can give you insight into successful styles and arguments. While being creative, incorporate the qualities judges seek in award-worthy writing.
Understand the rules: Review the competition's terms and conditions thoroughly. Ensure you meet all eligibility criteria before starting your entry. Some competitions may specify age ranges, geographic locations, or writing experience levels.
Proofread diligently: Carefully review your work multiple times before submission. Reading aloud can help spot typos and inconsistencies. Don't hesitate to ask family and friends for feedback; they might catch errors you missed.
Don't be afraid to put your writing skills to the test. Participating in writing competitions is an opportunity to showcase your talent and potentially earn recognition and money.
07. Get paid to write book reviews.
A highly popular and potentially profitable way to make money as a writer is by getting paid to write book reviews. There are a few different routes you can take:
One approach is to locate websites or publications that offer payment for book reviews. Alternatively, you can directly approach authors or publishers and propose to review their books. Writing paid book reviews offers several advantages. It can help you gain recognition as a writer and establish your presence.
Accumulating a strong portfolio of reviews can attract more clients and higher-paying opportunities. Additionally, it serves as a valuable tool to enhance your writing skills. Through reviewing, you refine your ability to analyze and express your thoughts about a piece of writing.
If you're keen on writing paid book reviews, here are some key considerations:
First, ensure you understand the assignment's specifics.

What type of review does the publication or website require?
What length is expected?
What is the deadline?

Second, prioritize honesty in your reviews. If a book isn't to your liking, be candid rather than trying to soften your critique. Maintain respect while providing an honest assessment.
Lastly, don't hesitate to negotiate your payment. If you believe your review merits more compensation than initially offered, feel free to request a higher fee.
Here are some websites that pay for book reviews:
08. Sell your revision notes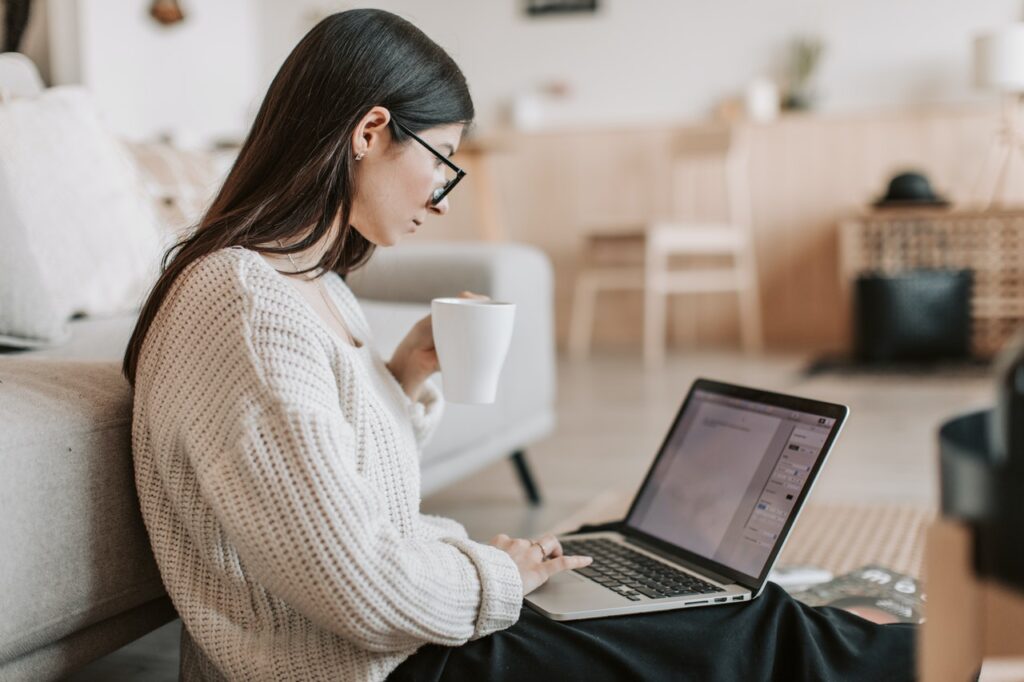 If you're skilled at creating straightforward and brief study notes, you could make money as a writer from your revision notes.
In our money-making guide, we suggest a couple of websites where you can sell your notes to fellow students. Usually, it's free to list your notes on these platforms. However, some companies might deduct a fee from your sales.
Moreover, if you have exceptionally well-designed revision notes, you could also make money by setting up a studygram account on Instagram. This has the added benefit of keeping you motivated during your revision process as well.
09. Make money By writing translations
Another fantastic method to make money as a writer is by providing translation services.
Numerous businesses are willing to hire freelance translators to help them convert text between languages.
The payment can vary based on the languages you translate. To get an idea of the rates, you can explore platforms like Fiverr, where freelance translators list their charges according to the languages they are proficient in.
10. Edit and proofread
If you're skilled at spotting grammar mistakes and typos, you can earn extra money by proofreading and editing other people's work. Whether it's a blog post, an essay, or a document, there are numerous online opportunities for proofreading and editing.
To begin, consider enrolling in a proofreading and editing course like Proofreading Palm to gain expertise. Once you've completed a course, you can start offering your services on platforms like Fiverr and Upwork.
To take your proofreading and editing business a step further, you could create a blog where you share tips and guidance on enhancing proofreading and editing skills. This not only helps attract more clients but also enables you to establish your own brand and credibility in the field.
11. Create a Writing course
The rise of numerous online learning platforms is a clear indication of the growing popularity of e-learning. For writers, this is a positive trend that brings opportunities to generate income.
In the past, writers typically earned money from individual projects like articles or books. However, the emergence of online courses has introduced a new avenue for generating passive income. By creating courses, you can establish a consistent earnings source that continues to provide income over months or even years.
Moreover, crafting a course offers a valuable chance to enhance your brand and position yourself as an authority in your field. As we all know, building a recognizable brand is crucial for achieving success as a writer.
Here are some well-known online platforms where you can create courses:
12. Earn money writing social media content
Creating social media content can be a lucrative venture, especially for those skilled in building online followings and crafting viral posts.
If you have a passion for writing and enjoy books, consider making money on BookTok. Craft captivating and engaging captions for your TikTok videos about books. If you catch the attention of brands, it might lead to valuable sponsorship opportunities.
Affiliate marketing is another avenue to explore. For a detailed understanding, refer to our comprehensive guide on making money through affiliate marketing. In essence, it involves sharing a specific link when you post about a product or service on social media. When people use your link to make a purchase, you earn a commission, without affecting the buyer.
Earning from social media can also involve creating content for businesses. This could encompass writing tweets, generating engaging Instagram captions, or refining social media bios. You can approach small businesses directly, leveraging your social media successes to showcase your abilities as a freelance social media assistant.
13. Become a copywriter
If you've been exploring various writing job opportunities, you've probably come across advertisements for copywriting positions. Copywriting offers a long-term career path rather than a quick income source.
As of now, the average salary for copywriters is approximately $30,000, which is around $10,000 less than technical writers, according to Glassdoor.
If you're unfamiliar with copywriting, here's an overview:
What is Copywriting?
Copywriting involves crafting written content for businesses, both online and offline, that reflects the brand's identity.
As a copywriter, you may write content for customers, clients, or internal staff within the company. Regardless of the audience, the brand's voice remains consistent throughout.
To prepare for copywriting roles, contribute to various publications aimed at different audiences. Adjust the tone and arguments in your writing to suit each platform. Build a diverse and versatile portfolio to showcase your capabilities.
14. Start a YouTube channel about writing
If you're a writer, you've probably thought about starting a YouTube channel to share your insights and tips. It's a tempting way to earn money while helping others learn.
Yet, there are some challenges to consider. YouTube is a visual platform, demanding high-quality and engaging videos for success. Poor videos could lead viewers to click away. This might require a significant investment in equipment and editing tools, along with time to learn their use.
It's also worth noting that most YouTube users seek entertainment beyond writing advice. They're more likely to watch cat videos or gaming content. Therefore, your videos must stand out in this crowded landscape.
Starting a YouTube channel about writing can indeed be lucrative, but it's crucial to understand these potential hurdles before diving in.
Here are a few YouTube channels by writers for you to explore:
15. Write a book
Writing a book is certainly not the fastest route to making money on this list, and it may not be the simplest either. However, it's a feasible option that might be less challenging than you imagine.
When it comes to writing a book, the possibilities are vast. You could create a fictional novel, compile a collection of poems or short stories, or delve into non-fiction by crafting an advice guide for students based on your university experiences.
While seeking a writing agent and securing a publishing deal is one path, remember that it's not the sole way to earn money from a book.
Self-publishing eBooks is relatively straightforward and can yield passive income from your writing. It's an effective means of publishing a book and quickly generating revenue through sales.
If you're uncertain how to begin, we provide guides on writing and publishing eBooks, the best eBook publishing platforms, as well as tips on monetizing your eBooks.
16. Offer writing coaching
Offering writing coaching or consulting services can be an excellent way for writers to earn money. This involves helping other writers enhance their writing skills, learn about the industry, and understand what it takes to succeed as a writer.
When considering offering these services, keep a few key points in mind:
First, you need to be an expert in your field. A strong grasp of the writing process, various genres, and writing styles is crucial. Familiarity with different publishing options is also important, as you'll guide clients through selecting the right publisher for their work.
Second, effective self-promotion is essential. Build a website and establish a social media presence to showcase your skills and attract potential clients. Craft a robust portfolio displaying your finest work to demonstrate your capabilities.
Lastly, be prepared to invest significant time and effort to develop a thriving coaching or consulting business. Success in this field requires dedication and hard work, often involving long hours and substantial business investments.
If you're willing to commit the time and effort, a successful writing coaching or consulting venture can provide a substantial income and a rewarding career.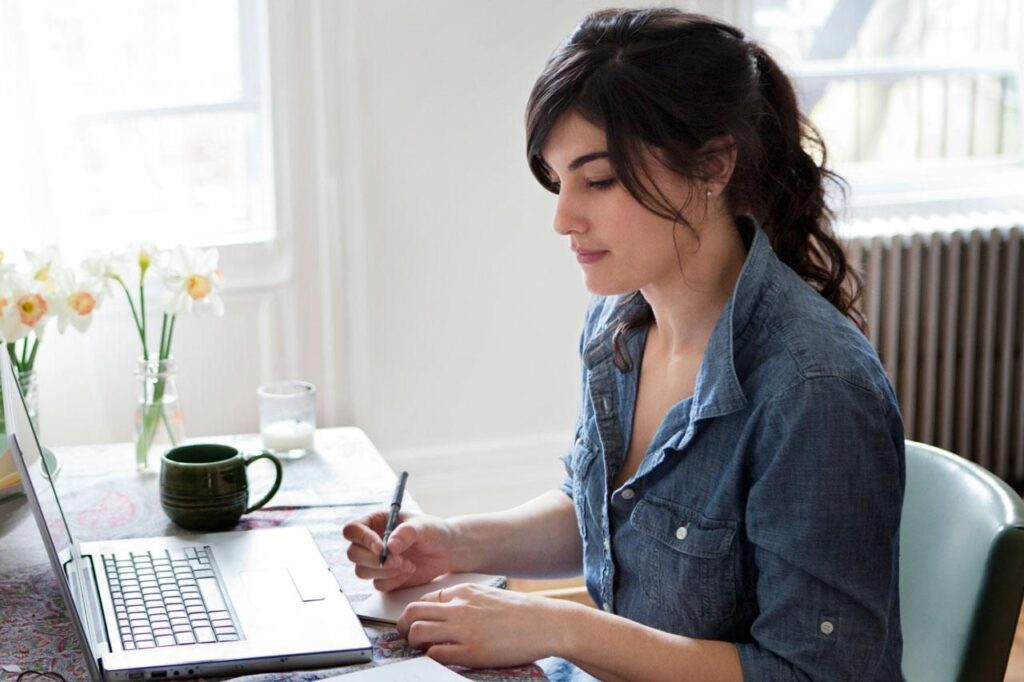 Many individuals possess exceptional writing skills but may not desire the public attention that writing can bring. If this resonates with you, ghostwriting might be an excellent fit.
In the role of a ghostwriter, you collaborate with others to assist them in creating texts like books or speeches. However, your authorship remains anonymous and uncredited.
Predicting a specific salary for ghostwriting is challenging, as it hinges on your industry and the clients you serve. Yet, for significant high-profile projects, the potential for substantial earnings exists.
Similar to technical writing, substantial writing experience is essential for pursuing full-time ghostwriting. Building a robust portfolio will bolster your writing credentials.
While it takes time, the journey could eventually lead you to work with celebrities or politicians, enabling you to make a living by doing what you love: writing.
18. Work as a technical writer
Curious about the role of a technical writer? The specific tasks can vary based on a company's focus and the industry. In general, technical writers simplify intricate technical details into clear and concise texts.
A common duty for technical writers is crafting instruction manuals. This involves thorough research into the processes and then explaining them in an easily understandable manner for the intended audience.
Typically, this career requires substantial writing experience. To begin, consider some of the other suggestions on our list to build your writing portfolio.
As a technical writer, you could potentially earn an average salary of about £40,000, as per Glassdoor.
If you excel in research, possess strong communication skills, and feel comfortable handling complex technical information, this career could be an excellent fit for you.
7 Tips to Make Money as a Writer
1. Write a lot and aim at a specific group
Contrary to what many think, a bestseller isn't adored by everyone. Instead, it's cherished by a small, dedicated group of fans. As Suzy K Quin, a successful writer, puts it, "Bestsellers cater to a ready-made audience." This audience might consist of people who enjoy a particular genre or sub-genre, or it could be a very specific group that a book deeply connects with. Quin highlighted in her speech at SPS Live 2022 that the book "Eat, Pray, Love" targeted single women in their 30s, and their excitement about the book generated a lot of interest.
In simpler terms, if you want to write a book that sells well, it's important to write for a small group of people who will really love it. Ricardo Fayet from Reedsy mentioned at the same event that this is similar to how startups find the perfect market for their product.
2. Improve your manuscript with an editor's help
The top-earning writers all have one thing in common: they collaborate with skilled editors. Authors often get too attached to their stories to spot mistakes, and they usually lack the experience that an editor brings. A developmental editor can tell you if your book's overall flow makes sense, find any story gaps or characters that need more development, and compare your book to similar ones in its genre.
Author Catherine Pettersson shared her experience of working with a Reedsy editor: "What I really needed was someone who understood what the competitive publishing market wanted — and Clare delivered. Her insights took my book to a higher level. She not only pointed out how my manuscript lacked tension, but also gave me a plan to improve it. After our collaboration, I got a book deal."
3. Maximize your royalties
How much money you get from your book depends on whether you publish it yourself or go the traditional route. When you self-publish, you need to pay for editing, cover design, and marketing upfront. But the good news is, you keep the rights to your book and get a bigger chunk of the money made from sales — especially if your book becomes popular.
Just to give you an idea, self-publishing usually lets you keep 50-70% of the money from sales, while traditional publishing gives you 5-20% (if you make enough sales to cover the advance they gave you). Many independent authors choose to go it alone not because they couldn't get a traditional book deal, but because they want a bigger slice of the earnings. If you're unsure which publishing path is right for you, take our quick one-minute quiz to help you decide.
4. Grow your author platform
To do well financially, you need to do more than just write. As Darren Hardy, Amazon's UK manager for Author and Editorial Programs, highlighted at SPS Live 2022, this means treating your book like a business.
Developing your author platform is a smart long-term investment in your writing career. While having an author website and being active on social media is helpful, the real star here is setting up an author mailing list. A mailing list is your key tool for connecting with your readers. It lets you build a group of interested fans, share news about new releases, offer pre-orders, and create strong connections with your loyal supporters. It helps you build trust, show your expertise, and make special offers to people who already like you and want to stay in touch.
5. Reach more readers with different book formats
Having your book available in various forms lets you connect with diverse groups of readers. Some folks prefer ebooks, while others like browsing physical stores. Some might rely on audiobooks for accessibility, and others simply enjoy listening on the go. So, if your book isn't offered in multiple formats yet, doing so could help you reach more people.
This idea also works when you explore foreign languages. Translating your book opens the door to new readers in different countries. Independent authors often find success in markets like Germany, France, Italy, Spain, India, China, and Japan. However, not all markets are the same—Greece, for example, hasn't quite taken to ebooks like others have.
6. Promote both new and older books
Boost your overall sales by promoting not only your latest release but also your previous works. One effective strategy is to create a book bundle, where you offer your older books at a lower price when readers buy your newest one. This works especially well for series: consider giving a discount on the initial books, enticing readers to pay full price to discover the series' conclusion. Attract new readers and make them interested in your collection.
Experiment with different pricing strategies, but remember to set a limited-time offer and clearly display the discount. Use your email list, newsletters, and social media to spread the word effectively. Another approach that authors often use is offering pre-orders for their upcoming book and running targeted advertising campaigns. This generates excitement about your book even before it's officially released.
7. Provide services connected to your work
Authors earn income not only from writing books but also from various related services they can offer once they've established their presence. These services might include speaking at events to discuss your author journey, hosting workshops and classes to teach writing skills, or even offering consultation (particularly for non-fiction authors).
How Authors/Writers Make Money
Let's explore the various avenues through which authors generate revenue from their literary endeavors.
In this section, I'll elaborate on the diverse methods by which authors earn money from their books:
Traditional Publishing
Advances
Royalties
Subrights (Managed by the Publisher)
Subrights (Managed Directly by the Author)
Self- and Hybrid Publishing
Direct Distribution
E-book Distributors
Hybrid Publishers
It's important to note that this discussion is centered solely on the financial aspects related to book writing and publishing. It won't delve into other potential sources of income for writers, such as "freelance opportunities" or the metaphorical "couch scrounging" at a parent's home. Our focus remains on the realm of books.
How Authors Earn Through Traditional Publishing
Before we delve into the exciting realms of advances and royalties, it's essential to address literary agents.
To secure a traditional publishing deal, authors often enlist the services of a literary agent. These professionals do not charge authors upfront; they only receive compensation upon successfully selling the author's work. Ancillary expenses like photocopying and postage may be exceptions.
When an agent negotiates a book deal or other rights for the author, they typically earn a 15% commission from the ongoing proceeds of domestic rights. For foreign rights, the commission is 20%, with a 10% share for the primary agent and another 10% for the subagent.
In your financial calculations related to your book project, it's important to factor in this agent commission of 15%, as their expertise and efforts warrant this fee. Collaborating with a literary agent is a prudent choice, given the value they bring to the table.
Understanding Book Advances and Royalties in Traditional Publishing
Before we delve into the fascinating world of advances and royalties, let's first explore how authors get compensated through traditional publishing. Here's a breakdown of the process:
Literary Agents and Traditional Publishing:
When an author seeks traditional publication, they often collaborate with a literary agent. Literary agents do not charge upfront fees and earn a percentage of the author's earnings from book sales and rights deals.
Book Advances
When a book publisher expresses interest in a manuscript, they offer the author an "advance." This is an upfront payment made to secure the rights to publish the book. The advance is the author's to keep, regardless of the book's sales performance, as long as the terms of the publishing contract are met.
Advances are typically paid in installments tied to specific milestones in the publishing process, such as signing the contract, delivering and accepting the final manuscript (D&A), hardcover publication, and paperback publication.
Royalties
Royalties are the author's share of the proceeds from book sales. These percentages are predetermined in the publishing agreement and can be calculated based on the list price of the book or the "net amount received" by the publisher.
List Price Royalties: Royalties are calculated based on the list price of the book, regardless of the actual sale price.
Net Amount Received Royalties: Royalties are based on the amount the publisher receives from the retailer for each copy sold. This may not directly correlate with the retail price but is influenced by the publisher's agreement with the retailer or distributor.
Earning Out the Advance
Royalties first contribute towards paying off the author's advance. An author starts receiving royalties beyond the advance when their book "earns out," meaning their royalty earnings exceed the initial advance.
Multiple Book Deals and Royalty Accounting
For multi-book deals, there are two methods of accounting: joint accounting and separate accounting. In joint accounting, earnings from all books contribute to the overall advance threshold. In separate accounting, earnings are accounted for individually for each book.
Subrights and Additional Revenue Streams
Subrights are rights related to a book's content that can be sold to third parties. These include film, audio, foreign publication, translation, first and second serial rights, merchandise, and more. Authors may retain subrights, and any income from subrights may contribute towards the advance.
Retaining Subrights and Agent Involvement
A good literary agent aims to retain valuable subrights, such as film and audiobook rights, on behalf of the author. By doing so, authors can receive the entire proceeds from these rights after the agent's commission.
How authors make money through self-publishing and hybrid publishing
Self-publishing book income tends to be a bit more straightforward.
Self-publishing has become an increasingly popular option for authors who want more control over their work and earnings. Here's a breakdown of the self-publishing and hybrid publishing options available to authors:
Self-Publishing Direct Distribution
Self-published authors can choose to publish their books directly on various platforms, such as Amazon Kindle Direct Publishing (KDP), Barnes & Noble Press, Ingram Spark, and Kobo. Here are the basic royalty splits for some major platforms:
Amazon KDP Paperback: 60% of proceeds
Amazon KDP Ebook: 70% if priced between $2.99 and $9.99, otherwise 35%
Audible Audiobook: 40% exclusive, 25% nonexclusive
Barnes & Noble Press Paperback: 55% list minus printing costs
Barnes & Noble Press Ebook: 65% if priced above $2.99, otherwise 40%
Kobo Ebook: 70% of list price if priced above $2.99
Amazon also offers KDP Select, a program with additional benefits for exclusive publishing on Amazon.
Self-Publishing via Distributors
eBook distributors like Draft2Digital and Smashwords help authors publish their ebooks across multiple platforms. These distributors simplify distribution and offer a centralized platform for changes. Royalty splits for distributors are as follows:
Draft2Digital: 10.5% of list price
Smashwords: 10% of list price
Hybrid Publishing
Hybrid publishing models blend elements of traditional and self-publishing. They offer varying levels of assistance and services to authors while allowing them to retain more control than traditional publishing.
Royalties in hybrid publishing often fall between traditional and self-publishing rates. It's important to thoroughly research and evaluate hybrid publishers to ensure they are reputable and offer fair terms.
Authors considering self-publishing or hybrid publishing should carefully weigh their options, taking into account factors such as control, royalties, distribution, and marketing support. Each path has its own advantages and challenges, and authors should choose the one that aligns with their goals and preferences.
Does writing make good money?
According to the survey results, the median pay for full-time writers was $20,300 in 2022, and that number decreased to $6,080 when part-time writers were considered. The latter figure reflects a 42 percent drop since 2009, when the median was $10,500.
How do I sell my writing?
1. Write Articles for Popular Blogs, Magazines and Journals.
2. Create Collateral for Content-Hungry Businesses.
3. Become a Best-Selling Kindle Author.
4. Sell Yourself as a Conversion-Focused Copywriter.
5. Build a Niche Blog and Promote Third Party Products.
What type of writing sells best?
The bestselling book genre is romance and the most profitable fiction book genre.
Is writing a successful career?
Although only some authors become world-famous for their work, many sell their writing through various formats and earn a steady wage, making a lasting career out of their talent.