Discover the ultimate guide on how to make money with Bingo Cash! Learn the tricks, tips, and strategies to maximize your earnings while enjoying the excitement of Bingo games.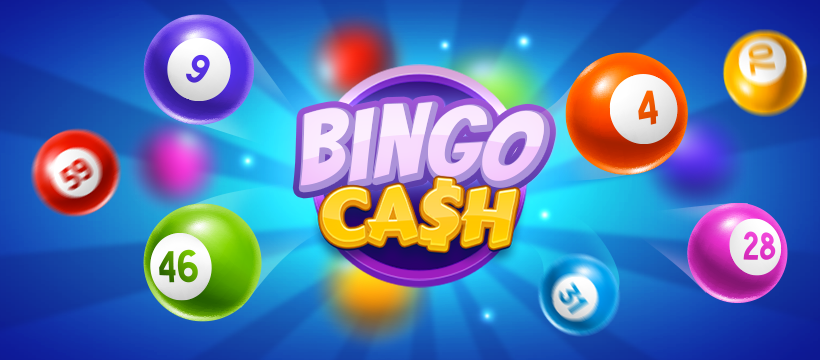 Hey there, bingo enthusiasts and money-makers alike! If you're looking for a fantastic way to turn fun and games into cold, hard cash, you've landed in the right place. Welcome to the ultimate guide on "How to Make Money with Bingo Cash!" We're about to show you the ropes on how to combine the thrill of Bingo with the joy of winning money.
Now, you might be thinking, "Bingo? Really? Isn't that just a game for the elderly at community centers?" Well, hold your horses because you're in for a surprise! Bingo has evolved far beyond its humble origins, and the digital age has given it a thrilling facelift. Online Bingo has exploded in popularity, attracting players of all ages who crave fun and big wins!
So, grab your daubers and get ready to yell "Bingo!" as we dive into the lucrative world of Bingo Cash. Whether you're a seasoned player or a curious novice, there's something for everyone in this guide. Let's roll those balls and make some dough!
More>> How to Make Money from Your Phone (20+ Legit Methods) 2023
Is Bingo Cash Legit?
Bingo Cash is a legit game app that lets you play bingo for real money in cash tournaments. It has a high rating and many positive reviews on the App Store. However, it also has some drawbacks, such as high withdrawal fees, limited cash out options, and legal restrictions in some states.
You should also be aware of the risks of gambling addiction and losing your own money when you enter paid tournaments. If you want to play Bingo Cash, you should do so responsibly and for fun, not as a way to make a living.
Bingo Cash Review
Bingo Cash is a game app that lets players compete for real money in cash tournaments using classic bingo elements. It has millions of players and a high rating on the App Store. It is a skill-based game that is not just luck.
It is part of the Skillz network, which is vetted by the Apple Store and Samsung Galaxy Stores. Some users have complained about small prizes and cash out difficulties, while others have praised the game and its bonus offers.
Here is a summary of some of the reviews:
Bingo Cash Promo Codes
I have found some web pages that list some promo codes and how to use them. Here they are:
How to Make Money with Bingo Cash
Ready to get down to business? Making money with Bingo Cash is an art that requires a blend of strategy, luck, and a dash of daring! Let's explore the various ways to stack those bills using everyone's favorite game.
1. Choose the Right Bingo Platform
Not all Bingo platforms are created equal, folks! If you're serious about cashing in on Bingo, it's essential to pick the right platform. Here's what to look for:
Reputation Matters: Opt for well-established and reputable Bingo sites with positive player reviews. Avoid shady operators like the plague!
Generous Bonuses: Seek platforms that offer enticing sign-up bonuses, free Bingo tickets, and cashback rewards. These can give your bankroll an excellent head start!
Variety of Games: A rich selection of Bingo games means more opportunities to win. Look for sites with various game types, patterns, and ticket prices.
User-Friendly Interface: A smooth, user-friendly interface ensures you can focus on playing and winning without any hassles.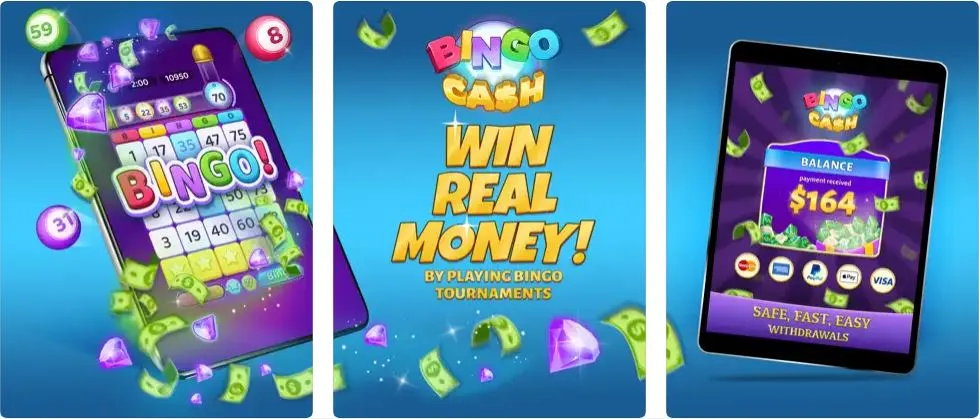 If you thought Bingo was just a leisurely pastime, think again! Bingo tournaments are where the serious money-making action happens. These thrilling events bring together Bingo enthusiasts from all over, competing for massive cash prizes. Here's how to maximize your earnings in Bingo tournaments:
Study the Tournament Rules: Each tournament may have its unique rules and scoring systems. Understanding these rules can give you a competitive edge.
Multiple Cards Strategy: Purchase multiple Bingo cards to increase your chances of hitting those winning numbers. Be cautious not to go overboard, though; you don't want to lose track of too many cards!
Stay Focused and Calm: Tournaments can get intense, but it's essential to stay calm and focused. Panicking or rushing might lead to costly mistakes.
Keep an Eye on Competitors: Monitor other players' progress and adapt your strategy accordingly. Being aware of your opponents' moves can be a game-changer.
3. Bingo Chat Games: Chit-Chat and Cash
Believe it or not, Bingo isn't just about the numbers; it's about the community too! Many Bingo platforms offer chat games where players can interact while playing. These chat games often come with extra cash rewards or bonuses, making them a delightful way to fatten up your wallet.
Be Social and Engaging: Participate actively in the chat, crack jokes, and make friends. Friendly and engaging players are often rewarded with surprise bonuses.
Grab Chat Game Opportunities: Keep an eye out for chat game announcements and seize the chance to win extra cash while chatting away.
Observe Chat Hosts: Chat hosts can be your allies in earning more money. They might offer hints, trivia games, or special contests with cash prizes.
4. Loyalty Programs and VIP Schemes
Loyalty pays off in the world of Bingo Cash! Many platforms offer loyalty programs or VIP schemes to reward their most dedicated players. Here's how to take advantage of these benefits:
Climb the Loyalty Ladder: Stick with one Bingo platform and climb the loyalty ladder to unlock exclusive perks and rewards.
VIP Tournaments and Events: VIP players often get access to special tournaments and events with higher cash prizes.
Personalized Support: VIP members may enjoy personalized customer support, ensuring a smoother gaming experience.
FAQs: Your Burning Questions Answered!
Can I really make money with Bingo Cash, or is it just a myth?
Absolutely, it's not a myth! Many players have won substantial amounts through Bingo Cash, especially in tournaments and progressive jackpot games.
Is online Bingo safe and fair?
Most reputable online Bingo platforms use random number generators (RNGs) to ensure fair outcomes. Just ensure you choose a licensed and regulated site.
How much money can I make with Bingo?
Your earnings depend on various factors, including your strategies, luck, and the platform you choose. Some players make a decent side income, while others hit life-changing jackpots.
Are there any strategies to increase my winning chances?
While Bingo is a game of chance, some strategies can boost your odds, such as purchasing multiple cards in tournaments and staying focused during play.
Conclusion
Congratulations, bingo hustlers, you've reached the end of our exhilarating guide on "How to Make Money with Bingo Cash"! We've explored the world of Bingo through the lens of money-making opportunities, and you're now equipped with the knowledge to dive into this exciting adventure.
Remember, Bingo Cash isn't a get-rich-quick scheme, but with the right platform, strategy, and a pinch of luck, you can add a thrilling income stream to your life. Just keep a cool head, enjoy the game, and let the Bingo balls roll in your favor!
So, what are you waiting for? Grab your lucky charms and start making money with Bingo Cash today! Happy daubing and even happier winning!