In this guide, I'm gonna teach you, how to make money on eBay with few simple steps. Also how to start a eBay Dropshipping business along with 16 tips to maximize your eBay sales!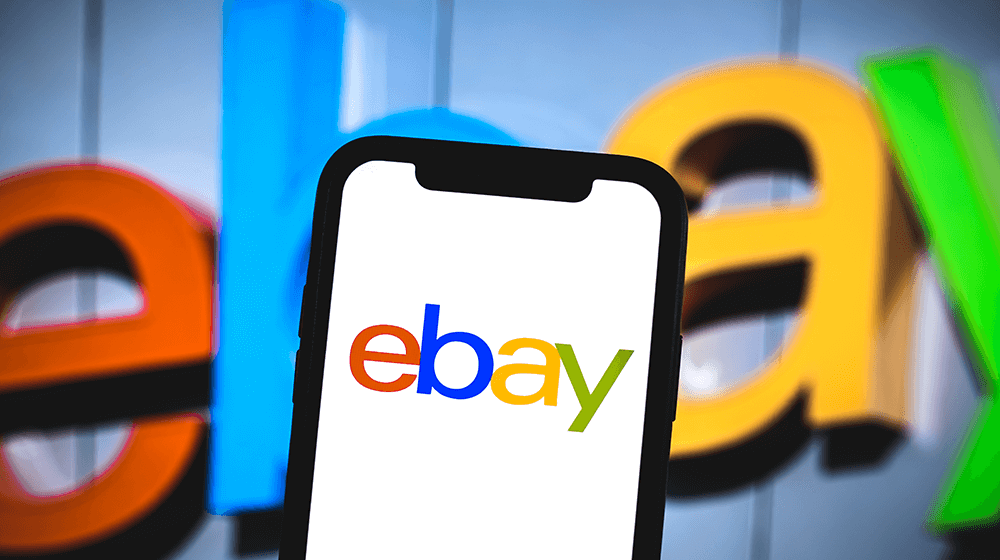 Setting up an eBay business is a top method to make money online. With a profitable eBay store, you can make a living by selling items. The process, from creating your eBay seller account to making actual money, involves several steps.
I will walk you through initiating your eBay store setup and detail how you can attain financial independence through your online business.
So, Let's dive right in!
How to Make Money on eBay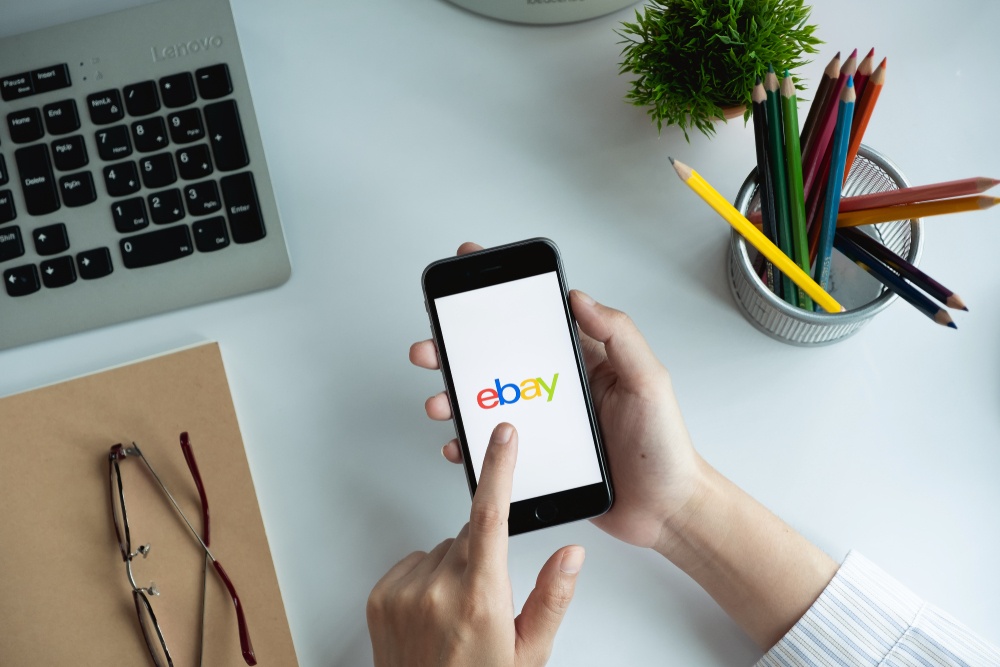 There are two main ways to make money on eBay:
Direct Shipping (Selling products you own or locally available)
Droshipping
Let's say you have some items at your home, which you don't use anymore, you can sell it on ebay. It can be a couch, textbooks, cloths or tech gadgets, you can sell it on ebay by simply creating an ebay seller account.
The other method is Dropshipping, you can buy items from a dropshipping vendor, such as Alibaba or AliExpress and increase the price (add your profits), and then sell them on eBay.
Don't worry I will guide you step by step, how to make money on eBay using these two methods.
Let's start from, how to sell on eBay:
How to Sell on eBay and Make Money
To start selling on eBay, you just need to follow the nine simple steps-
1. Opening an eBay Account
Visit eBay
Sign in or register
Go to the upper left part of the screen
Choose "Register" from the menu
You will be taken to the Signup page
Account defaults to personal during registration
Select "Create a Business" for intensive selling
Create a user ID representing your company
Set up an automated payment method
Add bank account, credit card, or PayPal account
The chosen method will be used for seller fee billing
Polish your profile to build trust with customers
Trust seller legitimacy before purchasing or bidding
Congratulations! You're now an eBay seller
2. Make an eBay product listing.
The next step is to sell your products on eBay. First, research and locate the potential market for your products. Then, set up an account on eBay.
To begin, sign in to your eBay account and select the "Sell" option in the top right corner of the screen. On eBay, there are two types of listing options: a quick listing application and a more complex listing form.
When you click the "Sell" button, eBay will show you two other listing types. A quick listing allows you to search for similar product listings by typing the product name. Choose a listing you like and edit it to match your own product's details.
On the other hand, an advanced listing is ideal if you want to gradually sell multiple products. You can search by typing your interests, UPC, or ISBN code in the search area. Click the blue "Get started" button next to the search bar on the right side of the screen.
If you have difficulty typing or finding a product, you can choose a product name from the Categories area. Once you've made a selection, you'll need to fill out a form with detailed information about your item. This includes the listing title, which is crucial as it's the first thing shoppers see. Make sure the title is exciting and valuable to attract more customers.
Remember to mention any pricing, shipping, and payment details in the form.
3. Format of Selling
There are two ways to sell on eBay: fixed-price selling and auction selling. To sell through an auction, buyers place bids until the specified end date. You can start the auction right after submitting the ad or schedule it. Additionally, you can allow "accept Best Offers" where buyers can make offers that you can accept or reject.
Auctions are great for items in high demand or difficult to find in stores. For fixed-price listings, you set the price. This works well when you have a specific price in mind or a large inventory.
Fixed-price ads are ideal for items on sale for more than ten days. You can choose the listing duration for both types: fixed price can be as long as you want, while auction-type listings can be 1, 3, 5, 7, or 10 days.
4. Cost Settings
Define a price for your item based on the duration of your listing. Deciding on the length is important. Pricing on eBay requires more than a random estimate.
Setting a competitive price encourages customers to pay more and increases the visibility of your goods in search results. eBay provides a tool that shows how many similar items were sold and the price they fetched, helping you determine the best price for your product.
To access this tool, go to the Preferences section on the left side of the search page and scroll down. Check the box labeled "Completed Items" under "Show only." Sold items are shown in green, while unsold items are in red.
Examine the products that didn't sell. Is there a price difference compared to the sold items? Did the price affect the selling success? Adjusting your prices appropriately can improve your chances of selling items on eBay.
5. Providing Shipping Information
Shipping options for customers are either sending the item or picking it up locally. With the latter, customers collect their purchases from your place or another spot.
However, most times, sellers need to ship the products. So, the cost will differ per item if you choose delivery. You can charge all buyers the same for basic shipping.
Alternatively, you can calculate shipping based on the package weight. For items over 150 pounds (68 Kilograms), there's freight shipping. If needed, you can go for international shipping too. Although it can be complex, there are ways to simplify international shipping.
You can go for a flat fee or calculated rate according to your needs. But for smooth global shipping, eBay's Global Shipment Program is the way. It ensures sellers send items to an eBay-owned facility, and eBay handles the rest.
Some sellers give free shipping as a perk, while others charge. It's your call, and having clear shipping policies reassures customers about your reliability.
6. Modifying Listing Preferences
You can adjust additional listing options toward the end of the listing editor. Open it and click on the Change link in the Preferences section. You can modify details such as payment choices (PayPal or credit card), processing times, and refund acceptance. Once done, click "List it," and congratulations! Your listing is now set to be published!
7. Closing the Deal
eBay sellers do more than just list items. Selling on eBay involves staying in touch with customers and managing listings yourself.
Once your listing is live, eBay sends you an email notification. The eBay section of the website helps you track your listings. If your item sells, you'll need to reply to buyer inquiries, promote the listing, and complete the sale.
As the seller, you're responsible for the listing. Respond to messages from potential buyers on eBay. Also, advertise your listings to make them visible to potential customers. Use these methods to speed up selling:
Build a solid seller reputation: Buyers prefer trustworthy sellers. This boosts sales and search ranking. Provide good customer service, competitive prices, quick responses, and maintain a clear inventory to prevent cancellations.
Promote your eBay listings: Increase sales by marketing your listings. Activate the "Boosted Listing" option on eBay's listing summary page. eBay simplifies advertising without complicated PPC (pay-per-click) elements.
Accurate advertising costs: The ad rate is a percentage of the item's final sale price. You're charged only if a customer buys your product; no pay-per-click concerns.
Selling might be challenging if you're new to eBay. To gain reviews, make small purchases and leave feedback – a phase in eBay's growth.
8. Payments
eBay lets you know automatically when your item sells. But, to keep a good seller reputation, complete the transaction after seeing the message.
Once an order is placed, finish the transaction and ship the item right away. Confirm shipping and payment immediately. You can become verified within 24 hours, and eBay will inform you. Payment arrival might vary based on the buyer's method.
You can always check your "My eBay" account status. If the payment is pending or on hold, PayPal or eBay might temporarily hold it. This often occurs for new sellers. After 25 transactions or $250 in sales, this process becomes automatic.
9. Shipping and Transportation
When you sell something on eBay, it's time to send the item to the buyer. First, find the right shipping labels, input tracking info, pack the order, and send it.
Here's what you need for smooth shipping:
Envelopes and boxes.
Labels for products (customized packages with brand stickers and cards are nice).
Tape.
Protective materials like packing paper or bubble wrap.
Use a package scale to add weight details. Once packed, you can leave the package for the mailman or arrange for pickup. As an eBay seller, shipping on the same day you receive the order is the best way to improve feedback and ratings.
How To Dropship on eBay & Make Money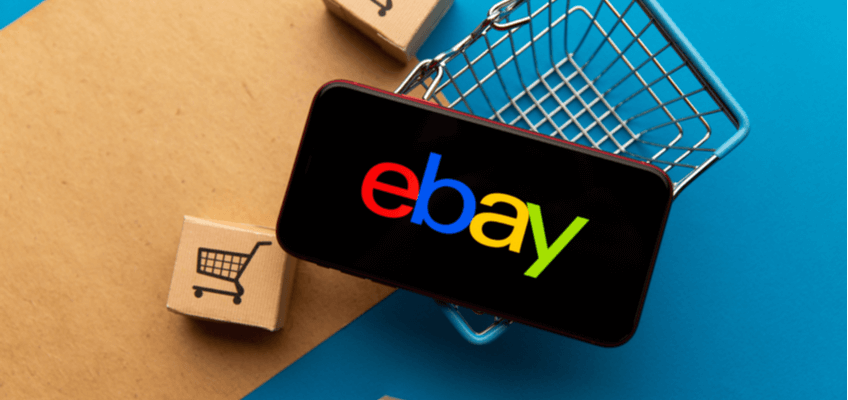 Ready to start making money through eBay dropshipping? Here's a step-by-step guide to opening a successful dropshipping store.
EBay dropshipping is a way that entrepreneurs use to run their business. They buy items from a dropshipping vendor, increase the price, and then sell them on eBay.
This is a popular method to begin a business with little money because dropshipping is easy to get into. You don't have to handle the items yourself or store them in your own warehouse. The order details go directly to your dropshipping supplier. They are responsible for preparing and sending the order to your eBay customer.
Step 1: Create an eBay seller account
To begin selling on your own eBay store, you need a seller account.
Visit the registration page and provide basic info about your dropshipping business. Then, choose the eBay store option that fits you and connect your checking account to receive payments for your sales.
Once you decide on an eBay store name, think about linking eBay to Shopify using an app like DSers. With this, you can easily track inventory, handle business policies, and talk to buyers, all from a single dashboard.
Step 2: Find profitable products
After that, research the right products that will sell well on eBay. Go to eBay's bestsellers page and check if you can find similar items at a price lower than the usual price, using dropshipping websites like Alibaba or AliExpress.
The top products for dropshipping are:
Hobbyist or business-related items
Products that people buy repeatedly
Popular items frequently purchased on eBay
"Additionally, go for products that are easy to ship and don't get returned often. Small and lightweight products are usually simpler to ship, and products with low return rates are less likely to cause problems with your customers." —Kristin Stump, marketing manager at MyEnamelPins
Step 3: Vet your dropshipping suppliers
When you've picked a product to dropship on eBay, find a supplier who can offer you the item for less than the regular retail price. There are dropshipping websites that link eBay store owners with wholesalers. Some of these are:
Selecting the right supplier is a key decision in eBay dropshipping. The platform demands that items are delivered within 30 days of a customer's order.
Make sure to carefully evaluate suppliers by looking at their seller rating, past customer reviews, delivery times, and charges. This helps ensure you're making a good choice.
Step 4: Price your product
EBay dropshipping can lead to good profits, but only if there's enough difference between what you pay for a product and what you sell it for. For instance, it's challenging to earn much if each item only gives you a $1 profit.
To decide on the price for your dropshipping items, think about:
How much the product costs
What your competitors are charging
Your other costs like eBay listing fees and shipping expenses
How much profit you want
Pricing isn't just numbers; it's a balance. Start gathering data and keep an eye on prices for similar items on eBay. Adjust your product prices until you find a spot that's both competitively priced and attractive for customers to buy.
Step 5: Create your eBay listing
Make an eBay listing for every item you're dropshipping.
Be sure to focus on these sections, including words your intended customer might search for. This impacts how likely the algorithm will display your listing to potential buyers:
Title of the product
Descriptions of the product
Using good-quality images
Including customer reviews
Clarifying return policies (verify if your dropshipping supplier manages these)
Step 6: Forward order information to suppliers
Your supplier is in charge of selecting, packing, and sending items sold on eBay.
You can make things easier by using dropshipping software such as DSers or AutoDS. These apps automate communication. They send order details to your supplier, display where the order is in the process, and provide shipping tracking numbers to your customers.
eBay dropshipping isn't complicated. To succeed, follow these tips:
Use an inventory system: Apps like DSers merge sales info from all channels, making it easy to manage.
Prioritize support: Take responsibility for any issues with orders, and reply to customers quickly.
Build supplier relationships: Stay connected for updates on stock, prices, and more.
Promote listings: Invest in eBay's promoted listings to attract more customers.
Offer multi-buy deals: Increase profits by suggesting deals like "one for $5" or "three for $12." No extra shipping costs.
With these steps, your eBay dropshipping business can thrive.
How to Find Profitable Products to Sell on eBay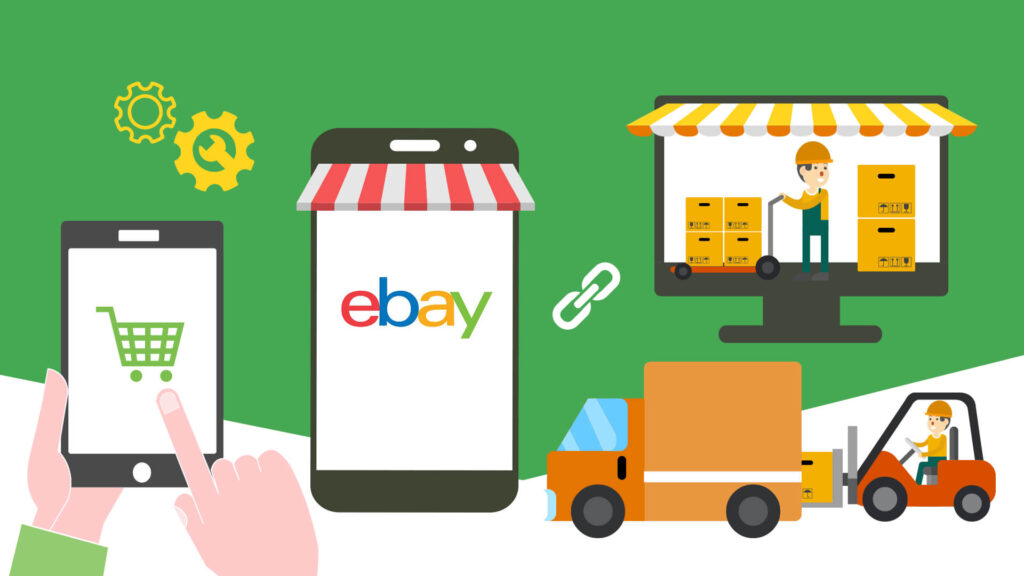 If you want to succeed as a seller, learning how to find profitable products for eBay is crucial. There are two ways to discover items that sell well and boost your eBay earnings.
Strategy 1: Use a Market Research Tool
Boost your success selling on eBay by using a tool like ZIK Analytics for market research. This tool, around since 2016, offers a discount for new users. It helps you find profitable products faster and reach your profit goals.
ZIK Analytics automates the process for online sellers to make money on eBay. This product research tool gathers useful data from Amazon or eBay about certain products. Check if an item is profitable by looking at its eBay sales history and actual sales data. ZIK Analytics provides info like average price, total earnings, and sold items over time.
Strategy 2: Scan Bulk Items from Other Sellers
Another great way to make your eBay store successful is by using a market research tool like ZIK Analytics. This tool can help you find profitable products to sell in larger quantities. Instead of spending lots of time researching on your own, you can use AI tools to discover the best-selling items your competitors offer. You might consider adding these items to your store.
You can use the Bulk Scanner tool to find out what products your competitors are selling. Save these products in a special folder, and later you can easily add them to your eBay store. When using this tool, remember to choose a preferred supplier website, like Amazon, for the products.
By doing this, you can quickly add new products to your store in just a few minutes! This tool is really useful, especially if you're running your eBay store alongside a full-time job. It takes care of the hard work, so you can focus on improving your products instead of analyzing sales data for each item individually.
16 Ways to Maximize Your eBay Sales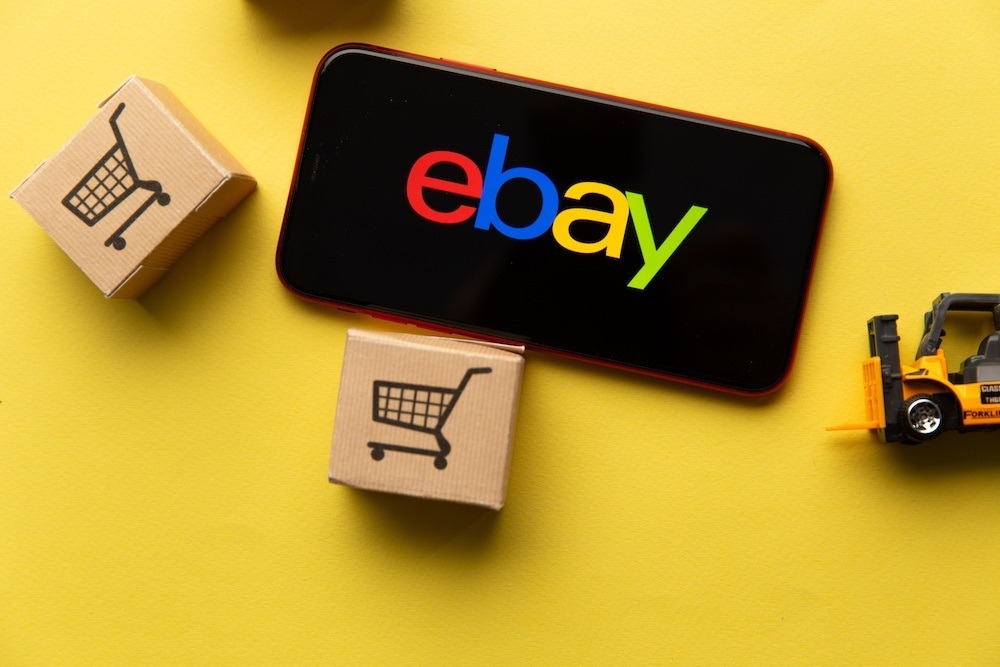 1. Choose best things to sell on eBay
Before listing items on eBay, check if they're in good condition. Avoid selling damaged or incomplete items to prevent negative reviews.
To find popular products, use Terapeak Product Research. Also, consider the timing – don't sell sunglasses in winter. Wait for better demand to increase your earnings.
2. Buy cheap things to sell at higher prices
Besides selling your own unused items on eBay, consider finding inexpensive products to resell at higher prices. Look in local shops, charity stores, or online platforms for good deals. Be cautious about the potential risk of not knowing the true value of items.
Research is crucial; our upselling guide can help. If you're confident an item is undervalued, you can buy it, sell it at the right price, and hopefully make a profit. For instance, a student bought items at a car boot sale and sold them on eBay for ten times their purchase price.
3. Improve your eBay profile
To start selling on eBay, it's smart to first become a buyer. This builds your eBay history and shows others you're reliable. Even buying small items and paying promptly, then leaving positive feedback, helps establish your presence and good buyer rating.
Choosing your username is crucial – it's your mini business name. Opt for a simple, professional variant of your name or something relevant to what you'll sell. Avoid overly complex usernames that may not inspire trust. Remember, your username matters for credibility and search visibility.
4. Research eBay's fees
Knowing how much you'll earn from selling on eBay isn't just about profit. There are some added costs to consider.
Use the eBay Fee Calculator to figure out what you'll pay for each sale. It factors in your listing price and the final selling price. This helps you see your actual profit.
eBay's charges include:
You can list 1,000 items a month for free. Beyond that, it's $0.35 per item.
Extra fees for optional listing upgrades.
eBay takes 12.8% of the first $2,500 of the total transaction, plus $0.30 per order.
Remember, based on how much you sell, tax might be necessary. HMRC's badges of trade can help you understand your tax obligations. For details about eBay's charges, visit their private seller page. Charges can vary depending on what you sell.
5. Look out for eBay seller promotions
Occasionally, eBay has special deals for regular sellers. When these pop up, you'll get an email with a link to use them. If you can, hold off selling pricier items for these deals to save on fees.
The offers might mean lower fees, sometimes just $1 per listing! To use them, go to your eBay seller account page and find the current promotions section. If an offer is "Available," it's on your account. If not, click to activate.
Also, watch our student deals section. When these deals are on, we'll show them there.
6. Charge the best price for your item
When you choose something to sell, use eBay's advanced search tool to see how much similar items sold for recently. Search for what you're selling, check 'completed listings,' and find similar items and their prices. For items like CDs and DVDs, check quotes from other second-hand websites like music Magpie to know their worth.
If you can scan your item's barcode, you'll get an accurate value. You can add a bit for your eBay price (unless you get a good offer from another site). Correct postage pricing is crucial to avoid losses. Use Royal Mail's price finder for postage cost. Remember, eBay fees include postage.
Consider adding postage cost to your product's price for free postage. This gets your items tagged "Free Postage," visible to more users who filter for it.
7. Start bids low to catch the attention of buyers
While you might want to start with a high price for your listings, beginning at 99p (or similar) could lead to better results in the end. A low starting bid attracts more potential buyers and encourages competition as the bidding ends. Remember, this isn't for niche items. If you're selling something collectors seek, avoid a very low initial bid since fewer bids are likely.
If concerned, set a minimum price (reserve) so the item won't sell unless it reaches that amount. This assures you get a fair deal.
8. Take good photos of the items you're selling
Adding a photo of what you're selling boosts trust. Buyers feel better when they can see exactly what they'll get. If there are extra parts, include them in the picture. Boxes, manuals, batteries—show what you mentioned. You don't need an advanced camera. Use macro mode and autofocus for close-ups. Natural light is best. Add a lamp for dim rooms, but avoid shadows.
Remember, you can upload 24 free photos for each listing.
9. Launch auctions during eBay's peak times
Before listing, consider timing. Sundays are great for ending auctions as more buyers browse then. For a 10-day auction, list on Thursday evenings. It boosts exposure. If it's themed or seasonal, time it right. October suits Halloween outfits. Don't rush. Think about when you'll get the most attention and bids.
10. Write convincing product descriptions
Writing eBay descriptions can be tough, but it's key for selling. Take your time – descriptions matter. Your title has 80 characters, so use them wisely. Be clear and use keywords.
Tips for writing descriptions:
No typos; they affect search results.
Make it short, informative, and accurate.
Use eBay acronyms (VGC, BN, etc.).
Be honest about flaws.
Mention usage and reasons for selling.
Packaging, tags, instructions boost prices.
Invite questions from buyers.
List terms, payment, shipping, refunds.
Use HTML or simple fonts/colors for style.
Choose the right category.
Link to similar items if selling many.
Check top sellers for description ideas.
11. Never do shill bidding on eBay
'Shill bidding' means bidding on an item to boost its price or appeal, not to buy it. This is against the rules, so don't bid on your own auctions or ask friends or family to.
eBay has ways to detect and stop this. Check their policy on shill bidding for specifics. They explain it well, so if you're unsure, their info can help.
12. Increase your eBay selling limits
When you're new to selling on eBay, you can usually list up to 10 items worth $650. To increase this, show you're a reliable seller by sending items quickly, talking to buyers, and getting positive feedback.
To raise your limits, go to "request selling limit increase" on your profile. eBay decides if you get more listings. You can do this once a month, so building a good number of listings takes time. Selling high-value items might reach your limit quickly.
For a faster increase, email support. They can raise your limit sooner if you have good feedback and reasonable prices. We've done this and got over 1,000 monthly listings in a few weeks!
13. Maintain contact with buyers on eBay
After the sale, send a quick email to the buyer confirming the purchase and include the total cost, including shipping. Also, invoice them for the same amount. Once they've paid, let them know and inform them when the item has been sent. This might seem like a lot of emails, but it keeps the buyer informed and prevents suspicions. Dispatch the item promptly and be realistic about how long it takes. Don't overpromise. When the buyer gets the item, leave them positive feedback. It's the eBay way, and remember, kindness comes back around.
14. Package items in a large envelope to save money
For smaller items that can go in envelopes, you can save on postage costs. Ensure the envelope fits within the Post Office's large-letter size rules (35.3cm x 25cm x 2.5cm) to avoid parcel fees. Remember there are weight limits. For CDs, jewelry, or thin clothing, using envelopes can reduce shipping costs and attract buyers.
15. Always get proof of postage when selling on eBay
Use recorded delivery for every item you sell, or get proof of postage. This is important because there are scammers who falsely claim items weren't received. Having proof will help you defend your position.
16. Send items with a hand-written note
A personal touch in deliveries matters. A short thank-you note shows the person behind the sale, not just a username. For items like vintage clothes, share a bit about the item's story – when you got it, where it's from, why you're selling. A couple of sentences are enough, presented well. Buyers will appreciate it, maybe even give positive ratings and buy again.
Can you make $1000 a month selling on eBay?
Absolutely, numerous sellers are making that amount (or even more!) through their eBay online businesses. If you can discover the most profitable products to sell on eBay and optimize your listings well, you can position your products at the forefront of eBay searches, reaching millions of potential customers on the platform.
How much does the average eBay seller make?
In 2022, eBay sellers typically make around $42,000 per year on average. Some even bring in up to $70,000! This shows that many online sellers rely on eBay as their main source of income.
What is the most profitable item to sell on eBay?
The demand for products on eBay changes with each season. However, if you're interested in product categories that usually have a steady high demand, you'll find items like home décor, furniture, clothing, and apparel.
This is why it's advised to use a product research tool. It helps you study sales data to see if the demand for specific products is actually leading to successful sales.
How much can a beginner sell on eBay?
For newcomers on eBay, there's a selling limit. This limit is set at 10 items or a total value of $500 per month. This is the standard limit for all new eBay sellers.
How Much Does it Cost to Sell on eBay?
Selling on eBay requires caution to avoid losses. eBay takes a percentage of sales, so profit margins matter when listing items. The basic listing fee is $0.35 per item, and a 10% deduction occurs from the final sale price. Selling an item for £50 yields around $44.65 after deductions. You can list 20 items free each month, but the 10% deduction still applies. PayPal fees reduce profits, so it's wise to minimize its use. For items collected locally, consider accepting payment by check or cash to avoid fees.