In this guide, I'm gonna teach you, how to make money with Facebook reels with 6 effective ways, along tips to maximize earnings.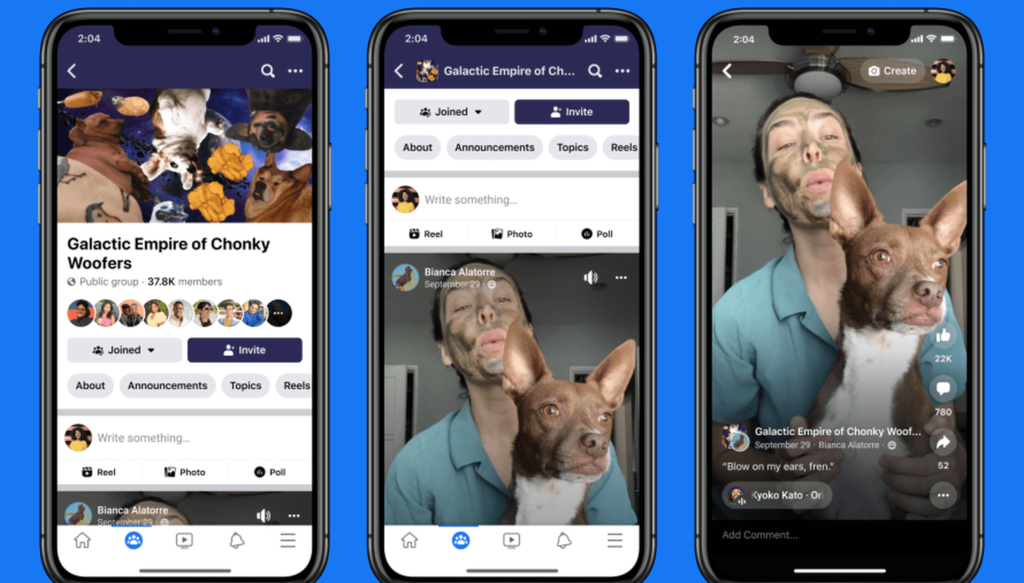 Facebook Reels are a fresh way to create short, fun videos like on TikTok. You can even make money from them with these 5 tips.
Meta recently put a lot of money into Facebook Reels, which works like TikTok. This gives content makers a new way to earn money on social media using their Facebook page.
Reels are brief videos, often with music and special effects, that are up to one minute long. The best content is usually trendy, funny, and uses popular sounds and cues.
Creators who qualify can earn money on Facebook by doing challenges and adding ads to their Reels. People on the app can also give tips to their favorite creators.
Here are some proven ways to make money from Facebook Reels.
More>> How to Sell Canva Templates on Etsy & Make Money on Etsy
What are reels on Facebook?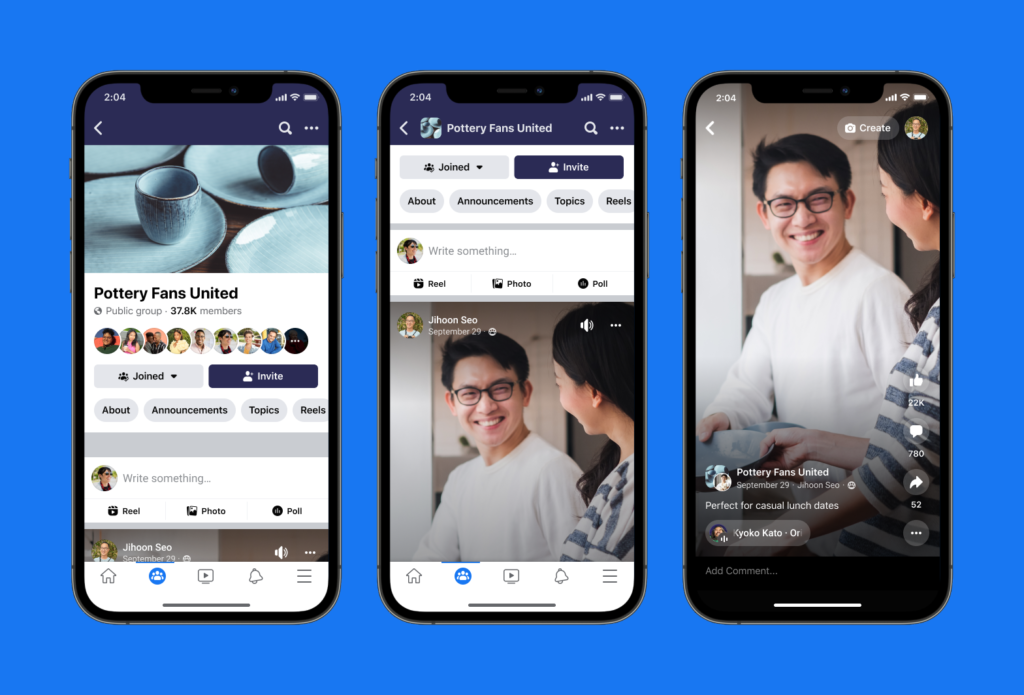 Reels are brief videos that you can jazz up with special effects and music. They're a lot like TikTok videos in their short length and popular, entertaining content.
Meta says that Reels are growing really quickly on Facebook. People spend about half their time on Facebook and Instagram watching videos. Now, Facebook Reels are available in over 150 countries.
How long are Facebook reels?
Facebook Reels can be as short as 3 seconds or as long as 60 seconds.
How Much Money Can You Make With Facebook Reels?
Facebook Reels is accessible through the Facebook platform on both Android and iOS devices, available in more than 150 countries globally. As people spend around half their time on Facebook and Instagram watching videos, Reels has quickly become Meta's fastest-growing content style.
Meta is keen on helping creators by making it easier for them to be discovered, connect with viewers, and earn money. They're introducing new tools for creating, simplifying content discovery and sharing, and providing more options to both watch and create Facebook Reels.
Through their $1 billion creator investment, Meta has launched the Reels Play bonus program, which can pay eligible creators up to $35,000 per month based on the performance of their Reels.
Creators can also make money from Facebook Reels by using features like overlay ads and Stars. Creators in the US, Canada, and Mexico, who are part of Meta's in-stream ads program, can automatically monetize their publicly shared Reels with ads.
These efforts have already shown results. Between 2019 and 2020, the number of Facebook content creators earning $10,000 per month increased by 88 percent, and those earning $1,000 per month grew by 94 percent.
More>> How to Make Money on Redbubble + 12 Tips to More Sales
How to Monetize Facebook Reels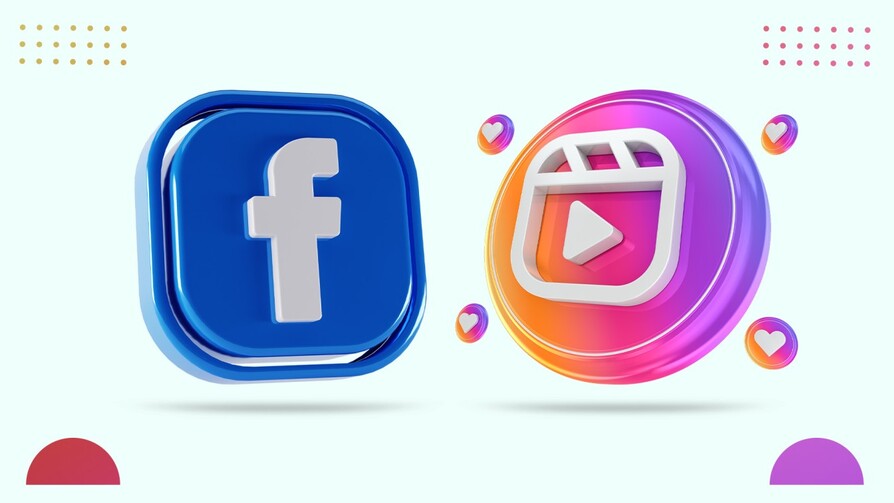 Creators who have more than 10,000 followers, five videos, and 600,000 minutes of viewership in the past 60 days can add ads to their Reels. These new advertising options are currently accessible in the U.S., Canada, Mexico, and 50 other countries. As reported by TechCrunch, the revenue from overlay ads will be divided: 55% for creators and 45% for Facebook.
Previously, creators on the platform could only include ads in their Facebook videos. With the new Facebook Reels overlay ads, users can directly place marketing bumpers, like stickers, on their Reels. There will be banner ads, which are semi-transparent overlays at the bottom of a Reel, and sticker ads that can be positioned anywhere on the Reel.
2. Earn Stars
Meta also revealed that they will soon enable viewers to send stars to content creators while watching their Reels. Each star a creator receives will translate to one cent from Meta.
3. Join Reels bonus program
After introducing Reels, Meta experimented with various methods for creators to earn money from their content. One of these is the Reels Play bonus program, which offers a "bonus" to creators whose Reels achieve a minimum of 1,000 views within a 30-day span. This program can pay creators as much as $35,000 per month, but it's available through invitation only.
4. Challenges
Meta has just revealed another addition: bonuses for creators who share their own original Reels on Facebook. They've introduced a challenges incentive program that lets creators earn up to $4,000 monthly by finishing consecutive, accumulating challenges. Once a creator completes one challenge, the next one becomes available, but the progress resets after 30 days. Currently, creators need an invitation to be part of the Reels bonus program in order to make money through challenges.
How to Make a Reel on Facebook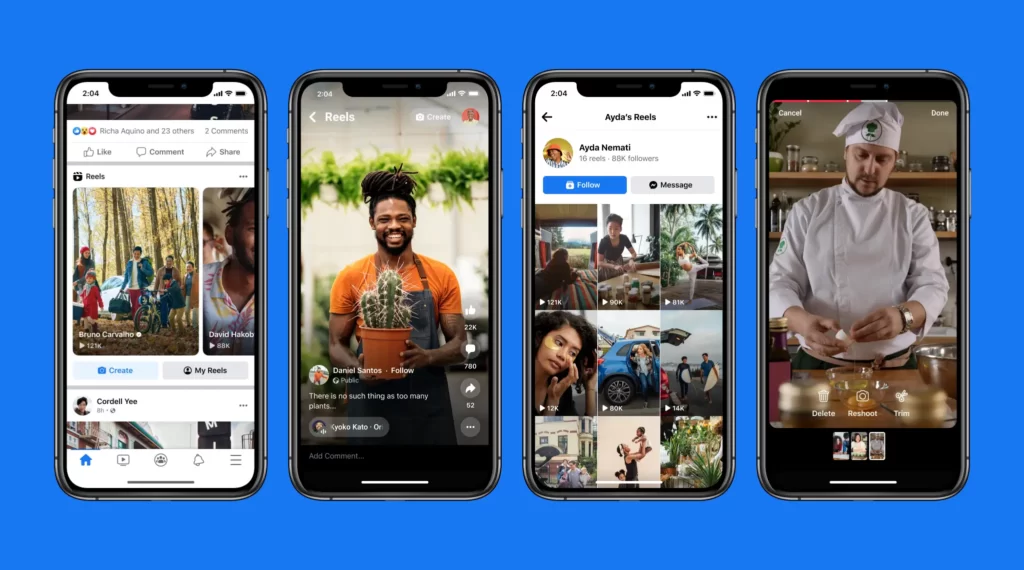 Creating Reels on Facebook is slightly different for classic pages and professional business or creator pages.
Method 1: Creating Reels on Classic Facebook Pages
If you'd like to give Reels a try on your regular Facebook page before posting them on your creator page, follow these steps:
Step 1: Open your Facebook page.
Step 2: Scroll down to "Create a Post" at the bottom of the page and click "Reel."
Step 3: Use the record button to capture new video or tap the photo icon at the bottom left to add video clips to your Reel.
Step 4: Write a description and remember to use appropriate hashtags to give your Reel the recognition it deserves.
Step 5: Select who can see your Reel; by default, it's set to public unless you're a minor.
Step 6: Click the "Share Reel" button.
For a profile with professional mode, follow these steps:
Step 1: Open Facebook.
Step 2: Click the create button in the Reels section on your feed, or tap the camera icon in the top right corner while viewing a Reel.
Step 3: Choose "Record for New Video" or use the photo icon at the bottom left to add video clips to your Reel.
Step 4: Enhance your Reel with sound effects, text, or other creative tools.
Step 5: Tap "Next" and write a description for your Reel.
Step 6: Decide who your Reel's audience will be.
Step7: Tap "Share Reel."
After sharing your Reel, you'll find it on your Reels profile. Meta has also revealed upcoming features for later this year, such as the ability to share Reels in Facebook Stories and place Reels at the top of users' feeds.
6 Ways to Make Money With Facebook Reels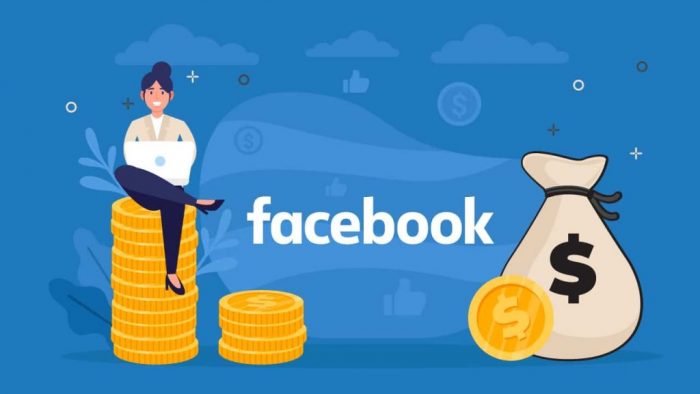 Monetization features for Reels are exclusively accessible to Facebook pages and profiles in professional mode. Facebook profiles creating Reels outside of professional mode are not eligible.
To earn money using Facebook Reels, you need to meet these requirements:
Live in the United States
Be at least 18 years old
Abide by Meta's community standards
Comply with the "Partner Monetization Policies and Content Monetization Policies"
Apply from an account that is over 30 days old
Additionally:
You must have produced a minimum of 5 Reels in the last 30 days.
You need to have accumulated at least 100,000 Reel plays in the last 30 days.
If you're accepted into the Reels Play bonus program, you'll receive an invitation to join.
The Facebook Reels Play Bonus Program provides special bonus chances for creators, accessible through the Meta Creator Studio or the professional dashboard on their mobile device. This program gives a "bonus" to creators whose Reels gather at least 1,000 views in 30 days.
To take part in the Facebook Reels Play bonus program, you need to make Reels from your Facebook page or a profile in professional mode. This mode is only available on mobile devices. It offers a collection of professional tools, added safety features, and monetization options when you meet the criteria.
Remember: Your main profile is what you create when you sign up for a Facebook account. It's where you share with friends and family. When you activate professional mode, you can establish a public presence as a creator while keeping your personal connections.
The Reels Play bonus rewards eligible creators based on how well their Reels perform, and it works on both Facebook and Instagram.
Getting Started with the Facebook Reels Play Program
To begin on your computer, visit Creator Studio > Monetization > Bonuses. For your phone, tap the menu button at the bottom right and select Professional Dashboard > Bonuses. To receive payment through the program, you need to set up a payout account.
Bonuses operate in 30-day cycles. When one period concludes, you're automatically included in the following bonus period.
What to Include in your Reels
Reels have a broad reach—they're not limited to your existing friends and followers. Facebook users can discover Reels based on their interests and trends.
Reels need to be in .mp4 format and can run up to a minute, although many are shorter. There are no strict rules for Reel content, but the ones that often stand out include music, graphics, and/or sound effects.
For your account's Reels to contribute to an ongoing bonus opportunity:
The content can't belong to or be controlled by someone else.
It shouldn't have watermarks from any other platform.
It has to remain public on Facebook for at least seven days from the posting date.
How Much Money Can you Make With the Reels Play Bonus Program?
In this Bonus Program, the most you can earn each month is $35,000. Additionally, there's a challenge incentive program for creators in the Bonus Program, which offers a chance to earn extra money—up to $4,000 per month—by finishing a series of connected challenges. However, this challenges incentive bonus is currently available only through invitation.
For instance, a challenge might involve earning $20 when 5 of your Reels each achieve 100 plays. When you complete one challenge, the next one becomes available.
2. Earn Facebook Stars
Stars are like virtual gifts that allow fans to express their appreciation to creators. This also helps creators build stronger bonds with their fans. When a fan sends you a Star, you earn 1 cent from Meta.
You can use Stars not only with Facebook Reels but also during live broadcasts and on-demand videos in specific markets, where fans can send you stars as well.
3. Embed Ads in your Facebook Reels
Ads on Facebook Reels provide creators with a way to earn money with minimal extra effort. To be eligible for monetization through ads on Facebook Reels, you need to be at least 18 years old, reside in a qualifying country, and adhere to Meta's Partner Monetization Policies and Content Monetization Policies.
Facebook Reels Overlay ads come in two forms. There are banner ads, which appear as a semi-transparent overlay at the bottom of a Reel. The second type is sticker ads, static image ads with an overlay that creators can place at the beginning of their Reel.
Both banner and sticker ads are designed not to interrupt the viewing experience. Creators earn a share of the revenue from these ads—55 percent goes to the creator, and 45 percent goes to Facebook.
4. Affiliate Marketing
Affiliate marketing is a top way to earn money online, and you can utilize this strategy to generate income from Facebook Reels.
When you create a video related to a product or a specific interest, add your affiliate link in the description. You'll earn a portion of the sales from each purchase made through your link. As your Reel gains more attention and views, your potential for selling products and making money grows.
5. Use Reels to Promote your Products
Facebook Reels can be used to showcase and advertise products, services, or courses. Imagine it as crafting your very own commercial.
6. Get Sponsorships & Earn Income from Them
Once you've established a group of followers and a track record of videos that garner lots of views and engagement, you can begin making money on Facebook Reels through sponsorships.
When you create content that attracts an audience, potential sponsors might approach you. However, make sure to be cautious about your choices and the products you align with your content.
Tips to Make More Money With Facebook Reels
Based on Meta's guidance, the Reels that do best are the ones that connect with the audience, share a story, are relatable, or inspire others. Experiment with various content types and editing effects to see what captures viewers' interest.
To expand your audience, focus on creating compelling Facebook Reels with excellent content quality. Aim to entertain and grab your audience's attention with relatable and engaging videos. Low-quality videos and content that's obviously reused from other platforms are less satisfying for viewers and have lower discoverability on the Facebook app.
1. Be Imaginative & Unique
To make your Reels relatable and catch attention, you can showcase your own special talents and skills while joining the latest trending hashtag. Alternatively, you can kick off an idea that encourages others to participate easily.
Utilize the range of creator tools offered by Facebook Reels, such as text, filters, and camera effects. Ensure good lighting and shooting techniques, opt for vertical videos over horizontal ones, and include some music.
You have audio choices that let you find a song from Facebook's music collection or use your own original audio. You can also use audio from other public Reels. Additionally, you can add effects, adjust the speed, set a timer or countdown, use multi-clip features, or even create remixes.
The most successful videos are imaginative and one-of-a-kind—truly authentic and original content. Experiment with different content styles like tutorials, educating about products, or entertaining clips to discover what you excel at and what engages your audience the most.
2. Use Storytelling in Reels
Reels that tell a story with a clear narrative entice viewers to watch the entire clip. The more time viewers spend engaged, the better the video does. You can create a story teaser by using the video clipping tools to extract a clip from a longer video that conveys a bigger story.
3. Create Content that Viewers can Relate to
Reels that involve hashtag challenges, motivational moments, and videos with thought-provoking questions are among the most effective ways to motivate your audience and craft content that resonates with viewers.
4. Share your Reels in Facebook Groups
Now, you can broaden your audience by sharing Reels in Facebook Groups. When someone watches a Reel, they can immediately follow the creator directly from the video. They can also like, comment, and share the clip with their friends.
5. Create Reels for New Spots on Facebook
Meta is continually introducing new avenues for users to create and discover Facebook Reels in fresh locations. Users can now spot Facebook Reels in their Feed, Groups, and Watch.
For greater visibility and broader reach, you can now share your public Reels to your Facebook Stories and craft Reels using your existing Facebook Stories.
Creating Reels in the Watch tab is also an option, where users can directly watch Reels within that section. Additionally, Facebook has added a new Reels label at the top of the Feed, suggesting Reels from people users may not follow but would likely enjoy.
Meta is actively working on ways for creators to seamlessly share their Reels on both Facebook and Instagram through methods such as crossposting.
What makes a good Facebook reel?
Reels can be up to 60 seconds long, although many are briefer. They should be in .mp4 format and must adhere to Facebook's Data Policy, Community Standards, and Terms of Use, meaning they shouldn't contain obscene, offensive, or copyrighted material.
Meta indicates that the Reels that are easiest to find are those that connect with viewers, are relatable, tell stories, and inspire others.
Make it Relatable
Taking part in the latest trending hashtag while adding your own distinct touch is a definite strategy to make your Reels stand out.
Make it Engaging
Dedicate time to experimenting with various content and effects to figure out what captivates your audience the best. If you're receiving more views and comments on Reels related to your dog than on those about your career, it might be a good idea to concentrate on content about your dog.
Tell Stories
Reels with a storyline engage viewers and encourage them to watch until the end.
Inspire others
Utilizing hashtag challenges, motivational moments, and posing questions are effective methods to motivate your audience to watch and distribute your Reels.
For instance, creator Kurt Tocci employs Reels to present comedic skits about his life, specifically centered around his cat, Zeus. A viral Reel of his, titled "What It's Like Having a Cat," connects with fellow cat owners, engages comedy enthusiasts, narrates his interactions with Zeus, and encourages viewers to participate by sharing their own cat pictures—a well-rounded approach.
How do I get paid for Instagram Reels?
Instagram Reels previously allowed you to get paid through the Play Bonus Program. This payout occurred once creators signed up for the program, then added up to 150 Reels videos to count toward the bonus. Bonus amounts were determined based on the number of plays, the number of Reels videos, and other factors.
How much does Facebook Reels pay per view?
The Facebook Reels program doesn't have a strict pay-per-view amount for every creator. Instead, you can only estimate how much money you'll make per view based on averages.
For example, if you earn about $154 and have 37,513 views on your Facebook Reels video content, you can estimate you have earned about $4.11 per 1,000 views. That comes out to just fractions of a cent per view, so you'll need to create a lot of Facebook Reels content and have it be successful for you to make anything approaching a significant profit.
How much does Facebook Facebook Reels generally pays a few dollars per 1000 views
Facebook Reels generally pays a few dollars per 1000 views if your Reels video content is successful. To make a significant profit, you'll need to get many thousands or millions of views, particularly if your Reels content is the only income stream you have to count on.
How do I get invited to the Instagram Reels bonus?
The Instagram Reels bonus program was invite-only. Generally, Instagram invited individuals based on their influencer profiles, the content, and their profit potential. The Instagram Reels bonus program was discontinued in March 2023. If it starts up again, there will likely be new invitations or eligibility requirements to consider.
How many followers do you need on Instagram to get paid for Reels?
Before it was discontinued, the Instagram Reels Play Bonus program required creators to have fewer than 1 million followers. The logic being that creators with more than 1 million followers didn't need the extra income from the Play Bonus program.
However, again, the Reels Play Bonus program has been discontinued. If it starts up again or Instagram replaces it with a different type of bonus program, the follower requirement could be very different.