In this guide, I will share with you the most popular ways to make money with driving your car in 2022. We will cover the best methods to make money driving your car and apps that pay you to make deliveries.
How to Make Money Driving Your Car
One of the big advantages of the gig economy, and why so many people are entering it, is the ability to become your own boss. Whether you're freelancing as a designer or driving ride-hail, you get to choose your own hours and volume of work. That sort of flexibility is ideal for those looking to add income as a side hustle.
We mentioned ride-hail specifically because it has become probably the number one side hustle these days, and the main reason is the accessibility of it. You don't need a special skill, just a clean car and driving record. It raises the question – is buying (or upgrading) a car a good investment to earn more money?
Obviously, you need to weigh the cost of owning a car versus the potential income you can earn. How much do ride-hail drivers get paid, what kind of delivery driver jobs are out there, and what other ways can you monetize the use of your vehicles? We'll answer these questions and more to give you a better answer to whether it makes sense to buy a car for the purpose of earning more money.
1. Rideshare driver: $16-$25 per hour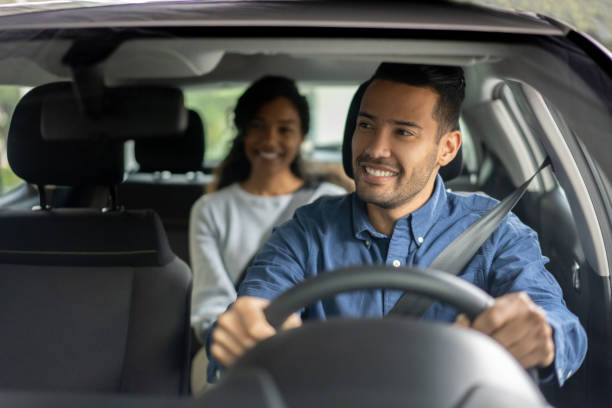 Rideshare companies like Uber and Lyft have massively disrupted the taxi industry and met fierce opposition in many cities for that reason. But you can't deny one benefit of their ever-growing presence – it creates employment. Exactly how much can you earn driving for these companies?
You may also like: How To Make Money From Google Chrome Extensions 2022
How much can you make driving for Uber or Lyft?
According to Indeed, Lyft drivers net between $16-$25 per hour on average. Uber's hourly rate is generally similar. No matter which app you choose to work with, your hourly rate will depend on your region (city or rural?), time of day, and type of vehicle. Your weekly earnings will depend on how much time you spend driving and how many kilometres you clock up; the more you drive, the more income you'll take in.
Earning up to $300 per day is not unrealistic for an Uber or Lyft driver, and it's possible to drive for both simultaneously. However, keep your health in mind, as driving full-time can be hard on the body. And don't forget Uber and Lyft both take a cut of each fare you collect, around 25%. That's $5 off every $20 you collect.
It's also important to note that you are responsible for ancillary expenses like gas, vehicle upkeep, car payments, taxes, and insurance.
These expenses will also depend on where you live in Canada. A driver in BC, for example, is going to pay much more in gas expenses compared to a driver in Edmonton, where gas is routinely less expensive; often 40-50 cents cheaper per litre.
2. Food delivery jobs: $15-$20 per hour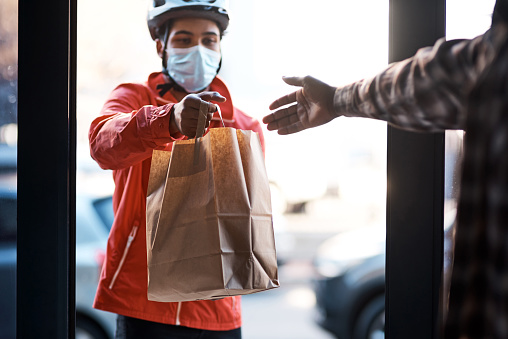 If carting around strangers all day and night isn't something you aspire to, there are other ways to monetize the investment you made in a new car. Food delivery services have exploded in recent years, everything from McDonald's to movie theatre concessions are offering their fare delivered right to your door. Big-name websites like Skip the Dishes, GrubHub, DoorDash, and Uber Eats, which all specialize in take-out delivery, will have you ringing doorbells if you're willing.
The pay for food delivery driver jobs depends on a few factors. For example, a company like DoorDash, which outlines their payment structures on its website, offers a base pay that varies depending on distance travelled and the desirability of what you are ordering. That base pay ranges from $2-$10 per delivery, plus tips and "promotions" like delivering during peak delivery hours. Tips can be key to your income, which is why you must resist the temptation to snack on the food you're delivering.
How much do Uber Eats drivers make?
According to Indeed, Uber Delivery Drivers earn an average hourly salary of $19.30 per hour. How much you make will all depend on the time you put in, and like other food delivery jobs, Uber Eats offers flexible hours. You can work for any amount of time and get paid every week for the work you do.
Essentially, the base fare (pickup flat fee, drop-off flat fee, distance rate (per kilometre) & time rate (per minute)) gets multiplied by any promotions (Boost, Quest, Surge) that a customer selects. You'll also get tips (which you keep 100% of). The app will add that all together to calculate your total earnings. Uber deducts a service fee from your earnings before tips.
You can cash out your earnings and tips at any time. Use the FlexPay feature on the app to transfer your earnings to your linked bank account.
You may also like: How To Make Money With Coding
3. Make your car a billboard: Up to $300 per month
One of the easiest ways to monetize your car is to turn your vehicle into, well, a marketing vehicle. There are companies that will pay you to put non-permanent advertising on your car. This is called income at its most passive.
A company like Drivertise will pay good money (plus a car wash allowance up to $100) to use your vehicle as a billboard. Rates of pay are determined by the amount of your car's exterior that is used, but a full-body wrap could net you $300 per month. Of course, you need to be driving in order to earn that cash. You can't just park it in the garage for a month.
4. Drive for Amazon: $20 to $25 per hour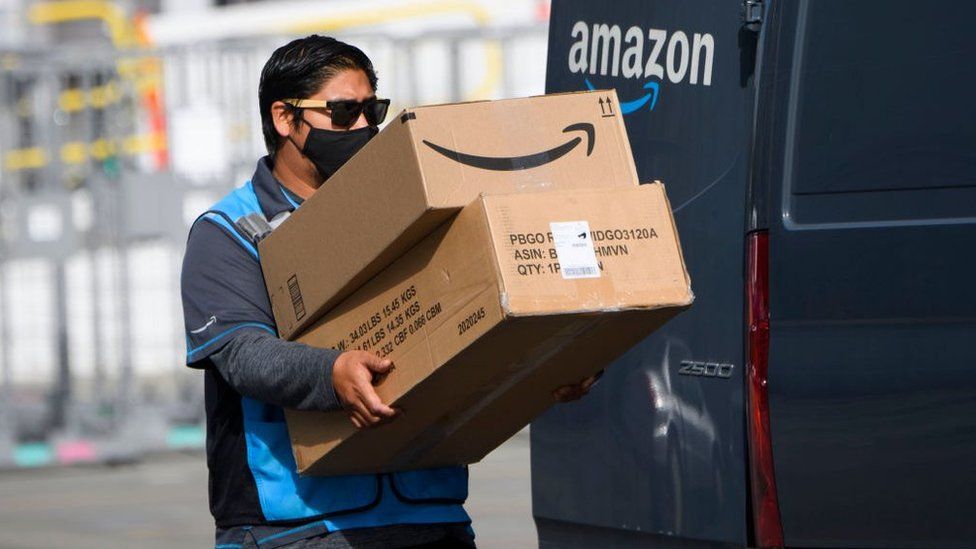 If you live in the major cities in Canada, then you probably recognize those ubiquitous white vans double-parked all over town – the Amazon drivers searching for their packages' recipients. Those are contract drivers, but you don't need to buy a white van to join their ranks. Amazon Flex offers drivers with their own cars the opportunity to deliver same-day packages (usually between 2-4 hours). You'll need to qualify under their rules, but if successful you can be earning between $20-$25 an hour.
Best Food Delivery Apps To Make Money with your Car
One of the most popular ways to make money with a car is to just deliver stuff.
And, in the world of on-demand delivery apps, food delivery companies are some of the largest players.
Of course, delivering on a bike depends on good weather, city layout, and also limits you to fast-food delivery (so grocery delivery is off the table).
The pros of being a bike courier versus driver are reduced vehicle expenses and more exercise, but the cons are limited opportunity and potentially less money.
So, let's assume you want to make money with your car: which companies are the best to deliver for?
1. DoorDash
DoorDash drivers, or Dashers, must be 18 years old and have valid driver's licenses, active auto insurance policies, and clean driving records.
Unlike ridesharing services, DoorDash doesn't impose vehicle requirements. If your car runs, you can use it to deliver food. If you don't have a car, you can use a scooter, motorcycle, or pedal bike as well.
2. Uber Eats
Uber Eats drivers must meet the minimum age requirement to drive in their location (which can be up to and sometimes older than 21 years old), have at least one year of driving experience, and possess a valid driver's license, registration, and insurance.
Unlike most other delivery apps, Uber Eats imposes minimum vehicle age requirements. If your car is older than 20 years, you're unlikely to qualify. On the bright side, Uber Eats offers payouts up to five times daily, so if you're driving primarily to earn spending money, you can access it soon after you earn it.
3. Postmates
Postmates isn't limited to food delivery. If you sign up as a Postmate, you have the option to deliver groceries, retail goods, clothing, and whatever else is available through Postmates in your area. Driver qualification requirements are comparable to those of other food delivery apps.
4. Grubhub
Grubhub drivers must be at least 19 years old with valid driver's licenses and auto insurance. Grubhub runs a criminal background check on all drivers, but it's unclear what information counts as disqualifying.
Full-service Instacart shoppers earn $13 per hour on average, but you can top $20 to $25 per hour on a good day.
6. Shipt
A fast-growing grocery delivery service where you can earn up to $22 per hour!
A less popular food delivery app but awesome option for couriers. Caviar states you can earn up to $25 per hour.
Best Drive for a Ridesharing Apps To Make Money with your Car
Becoming a ridesharing driver is a no-nonsense way to make money with your car. You give people rides from point A to point B, they pay through the app, and you get most of the proceeds. It's easy.
That doesn't mean it's without its downsides. Ridesharing drivers need to pass driving record and criminal background checks, meet minimum vehicle age and quality standards, and cover most vehicle expenses: gas, insurance, maintenance, and repairs. Drivers pay tolls out of pocket, but they're added to rider fares and reimbursed after the fact.
1. Uber
Uber is the most popular U.S. ridesharing app. Drivers must be 21 years of age or older and U.S.-licensed, with relatively clean driving records and at least one year of driving experience.
Vehicles must be newer than 15 years old and have at least four doors; requirements are stricter in some cities and states. Drivers who don't own their own cars can rent vehicles on an hourly, weekly, or long-term basis through Uber's vehicle rental partners. Rental fees may reduce your net earnings, however.
2. Lyft
Lyft is Uber's main U.S. competitor. Its biggest advantage for drivers is that in-app tipping is customary. Lyft's car and driver requirements are similar to Uber's.
Drivers must be 21 years old with U.S. driver's licenses and relatively clean driving records. Vehicles must be four-door compacts or larger (no subcompacts), newer than 15 years old, and meet all applicable city and state requirements (which may be stricter than Lyft's basic requirements).
Drivers who don't own their own cars can rent vehicles through Lyft Express Drive, though rental fees may reduce their net earnings. Lyft Express Drive requires a rental commitment of at least seven days.
3. Wingz
Wingz is a smaller ridesharing service that primarily serves major metropolitan airports, though it's also carved out niches around high-profile events and in senior transportation in some big U.S. cities. With longer, more predictable rides that can be scheduled up to two months in advance, Wingz may be a better fit for drivers who crave predictability.
However, Wingz fares are comparable to Uber and Lyft fares, so it's not clear that Wingz drivers earn more than their on-demand peers. Plus, Wingz drivers are obligated to wait at pickup locations longer than Uber and Lyft drivers, who typically ditch no-show fares after five minutes.
Wingz holds drivers and vehicles to stricter standards too. Drivers must pass in-person and online orientation and knowledge exams, and vehicles must be no older than five years.
4. Local Alternatives.
No other ridesharing app has widespread traction in the United States, but smaller, homegrown alternatives may exist in your area. Juno, for instance, is popular with drivers and riders in the New York City area.
With in-app tipping and better base compensation than Uber or Lyft, Juno bills itself as "the socially responsible way to ride" – and makes no secret of its mission to poach highly rated drivers from its two main competitors.
Best Goods Delivery Apps To Make Money with your Car
1. Postmates.
Postmates doesn't formally distinguish between its restaurant delivery and non-restaurant delivery operations.
If you sign up for Postmates, there's a good chance you'll find yourself delivering more than just pre-made meals.
2. Instacart.
Instacart is a grocery delivery service that uses independent contractors to fill and deliver customers' grocery orders. Full-service shoppers, as they're known, receive orders on their apps, visit the grocery store to assemble them, and deliver bags to customers' doorsteps.
Shoppers must be 18 years old, have "reliable access to a vehicle," and be able to lift up to 40 pounds without accommodation.
3. Shipt.
Shipt delivers groceries, pet supplies, household goods, and anything else available for sale at partner retailers like Target, CVS, Petco, and a host of regional supermarket chains. Shipt's membership model compels customers to order more frequently, ensuring a steadier flow of orders for shoppers.
The pay isn't bad, either – according to Shipt, regular shoppers can earn up to $22 per hour, though expenses take a bite out of net earnings. Shoppers must have valid driver's licenses and auto insurance policies, reliable vehicles, and the ability to lift up to 40 pounds without accommodation.
4. Amazon Flex.
Until drones replace its human delivery personnel, Amazon Flex promises independent contractor drivers up to $25 per hour to deliver on their own time, the retail behemoth claims. (After expenses, actual earnings are likely significantly lower.)
Amazon Flex drivers must have valid driver's licenses, active auto insurance, and mid-size four-door sedans or larger.
5. Specialized Delivery Services.
In large cities, local delivery is a big business. New York City is served by a slew of local, regional, and national alcohol delivery companies, for instance; Time Out New York reviewed nine of the best in early 2019.
Dropoff, a courier service specializing in same-day delivery, serves more than a dozen major U.S. cities.
Rent Out Your Car and Make Money
If you own a car that you don't need to use every day, you can make it available for short-term use to locals who don't own cars and travelers who don't want to bother with traditional rentals while they're in town. "Car sharing" is the official term, but feel free to think of it as "Airbnb for cars."
1. HyreCar.
HyreCar specializes in short-term rentals for ridesharing drivers – in other words, Uber and Lyft drivers who don't own their own vehicles may pick up fares in rented HyreCar rides. If you're uncomfortable with this sort of arrangement, think carefully before signing up for HyreCar.
The platform's selection process operates like a lottery, so you may not be able to control who winds up in your vehicle. Be wary of HyreCar's rosy income promises too. It says owners earn an average of $14,000 per year, per car, but the basis for this claim is unclear. To earn that kind of money, you'd need to make your car available consistently.
2. Turo.
Turo is a car-sharing marketplace for drivers with registered, insured vehicles newer than 12 years. Turo uses dynamic pricing by default, meaning your car's list price is automatically set based on its intrinsic value and local demand, but you can also manually price it at what you think it's worth.
Use Turo's Carculator to get a sense of what you're likely to earn. Cars based at or near major metropolitan airports may earn more than cars located at far-flung private residences. Under normal circumstances, drivers earn 65% to 85% of the total trip price, depending on their choice of vehicle protection package.
More generous protection packages mean lower out-of-pocket costs should anything go wrong with a rental. Drivers carrying their own commercial rental insurance policies and willing to waive vehicle protection altogether may earn up to 90% of the total trip price.
3. Getaround.
Like Turo, Getaround connects owners of newer vehicles with drivers who need vehicles for a few hours or days at a time. Its main drawback is its high cut. Getaround owners only get 60% of their rental proceeds under normal circumstances, 5% lower than Turo's minimum.
This is partially offset by a complimentary $50 monthly driving credit. Getaround owners who travel frequently can put that toward their own Getaround rentals in their destination cities. Plus, owners can charge what they think their cars are worth.
Wrap Your Car in Advertising and Make Money
If you have a newer vehicle and a long commute, your car may be a good candidate to wrap in removable advertising decals.
1. Carvertise
Carvertise matches drivers with brands looking to advertise in areas where they regularly drive. To qualify, drivers must operate vehicles no older than 10 years with factory finish paint jobs, have clean driving records, and drive at least 30 miles per day.
Drivers typically earn $100 per month, with the potential for up to $200 per month for high-paying campaigns and occasional opportunities to earn $30 per hour to park in specific locations. Drivers generally don't get to choose the brand they're matched with.
2. Wrapify
Wrapify works with blue-chip brands such as Microsoft, Zillow, and Alaska Airlines. As with Carvertise, drivers are matched with brands that want to advertise where they usually drive.
Fully wrapped cars – where the wrap completely covers the factory paint job – can earn up to $450 per month, according to Wrapify, but $200 to $300 is more typical.
Help People to Move with Your Car and Make Money
No one likes moving.
This simple fact is why my old college roommates and I decided to purge our student house of pretty much everything we owned rather than find a moving solution:
Considering how unpleasant this sort of work is, it's not surprising that another way to make money with your vehicle is to help people move.
Now, this job is typically for anyone who has a pickup truck, van, or larger vehicle like a box truck that can actually fit furniture and other bulky items.
So, if you have such a vehicle, this is another awesome side hustle to consider!
Some popular companies that pay you to help people move are:
Apps That Pay You to Drive More Safely
OnMyWay App – Pays you with points for not texting while driving. Points can be used to earn discounts when shopping online at partners, so not really an app that makes money, but a neat idea!
Mobilio – Another app that pays you for driving safely, but through Mobilio tokens. This is a crypto-version of the OnMyWay app.
This App Saves Lives – Another app like OnMyWay, but with much better brand rewards and discounts.