Discover the ultimate guide on how to make money on Poshmark! Learn the secrets to turn your fashion passion into a profitable online business. Don't miss out on this golden opportunity!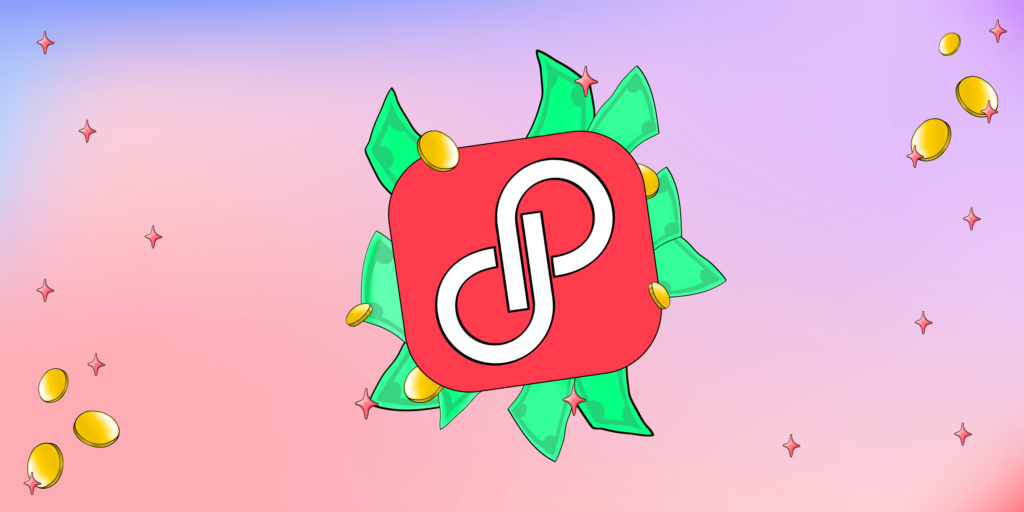 Are you tired of a closet full of clothes you rarely wear? Do you have a knack for fashion and want to turn your passion into a money-making venture?
Look no further than Poshmark, the leading online marketplace for fashion enthusiasts! In this article, we'll unveil the tips, tricks, and strategies to help you make money on Poshmark effortlessly.
So, grab a cup of coffee, sit back, and get ready to transform your wardrobe into a goldmine!
How to Set Up Your Poshmark Store
Before we dive into the nitty-gritty of making money on Poshmark, let's begin by setting up your store. Follow these steps to kickstart your Poshmark journey:
Create a Killer Profile: First impressions matter, and your profile is your online storefront. Pick a catchy username and craft an engaging bio that showcases your love for fashion!
High-Quality Photos: A picture is worth a thousand words, and on Poshmark, it can be worth a thousand dollars! Take clear, well-lit photos of your items to attract potential buyers.
Describe with Flair: Write compelling and honest descriptions for your items. Use descriptive language and highlight any unique features or selling points.
Pricing Right: Do your research on Poshmark to determine the right pricing for your items. Consider factors like brand, condition, and demand.
How to Make Money on Poshmark
Alright, now that your Poshmark store is up and running, let's delve into the strategies that will help you make money and stand out in the bustling marketplace!
1. Curate Your Collection Wisely
Creating a profitable Poshmark store starts with the right selection of items. Remember, quality over quantity always wins the race! Here's how you can curate your collection wisely:
Focus on Your Niche: Whether it's vintage dresses, luxury handbags, or sportswear, specializing in a particular niche helps you attract a targeted audience.
Trendy and Timeless: Offer a mix of trendy pieces and timeless classics. Trendy items sell quickly, while timeless pieces can have a steady demand.
Keep an Eye on the Seasons: Adjust your inventory according to the seasons. Summer dresses won't fly off the virtual shelves in winter!
2. Be a Social Poshmark Butterfly
On Poshmark, socializing is key to success! Engaging with the community and building relationships will help you gain followers and increase your sales. Here's how to spread your wings:
Share and Share Alike: Share your listings regularly to increase visibility. Don't forget to reciprocate and share others' listings too!
Party Time: Poshmark hosts virtual parties based on themes like brands or styles. Participate in these parties to get your items in front of a larger audience.
Respond Promptly: Answer questions and comments from potential buyers promptly and courteously. Being responsive builds trust and encourages sales.
3. Master the Art of Pricing and Discounts
The art of pricing can make or break your Poshmark venture. Finding the sweet spot between making a profit and attracting buyers is essential. Consider these tactics:
Attractive Starting Price: Set your initial listing price attractively. A lower starting price can spark bidding wars and drive up the final sale price.
Strategize Discounts: Offer occasional discounts or bundle deals to entice buyers. Everyone loves a good bargain!
Know Your Worth: While discounts are essential, don't undervalue your items. Recognize their true worth and price accordingly.
4. Shipping and Packaging with Pizzazz
Shipping and packaging might not directly impact your store's visibility, but they contribute significantly to customer satisfaction and positive reviews. Stand out from the crowd with these tips:
Swift Shipping: Ship your items promptly, preferably within one to three business days. Fast shipping can lead to happier customers and better ratings.
Aesthetically Pleasing Packaging: Put in a little effort to make your packaging visually appealing. A handwritten thank-you note or a cute sticker can go a long way.
Shipping Discounts: Consider offering discounted shipping rates for bundles or repeat customers. This can incentivize buyers to make multiple purchases.
5. Hustle and Negotiate
The Poshmark marketplace can be competitive, but that doesn't mean you can't negotiate or find creative ways to boost sales. Hustle with these tips:
Offer Private Discounts: Use Poshmark's private offer feature to entice potential buyers with a personalized discount.
Bundle It Up: Encourage buyers to bundle multiple items from your store by offering an additional discount. This increases your overall sales.
Bargain with Confidence: Don't be afraid to negotiate with buyers. Be courteous yet assertive in setting your bottom price.
Poshmark Review
Now that we've got a general idea of what Poshmark is all about, let's dive into the fabulous perks that make this platform a must-visit for fashion-forward folks:
1. Closets Overflowing with Variety!
Whether you're a vintage lover, a modern minimalist, or a trendy fashionista, Poshmark's got you covered. With millions of users, you'll find closets galore, bursting with unique and stylish pieces to suit every taste and budget. From designer duds to hidden thrift gems, there's a little something for everyone!
2. Purse-Friendly Deals
Who doesn't love a good deal, right? Poshmark is a treasure trove of budget-friendly finds that won't break the bank. Snag that designer handbag you've been lusting after or revamp your entire wardrobe without going broke. Plus, with the option to negotiate prices with sellers, you can haggle your way to even more savings! Cha-ching!
3. Posh Parties – The Ultimate Fashion Fiesta
Prepare yourself for some serious fun with Posh Parties! These virtual events bring sellers and buyers together to shop, socialize, and share their style. Join themed parties like "Boho Chic" or "Luxe Accessories" to connect with like-minded fashion enthusiasts and discover unique finds that are sure to make heads turn!
4. Easy Peasy Selling
Got a closet full of items that deserve some love? List them on Poshmark in a snap! The user-friendly app allows you to upload pictures, add descriptions, and set prices with ease. Say goodbye to the hassle of managing a garage sale, and hello to a worldwide audience eager to snatch up your stylish goodies!
FAQs
Is Poshmark only for branded items?
Not at all! While branded items do have a strong demand on Poshmark, there's also room for unique, unbranded pieces that appeal to niche audiences.
Can I use Poshmark to sell my handmade items?
Absolutely! Poshmark allows you to sell handmade items, as long as they comply with the platform's guidelines and are fashion-related.
What are Posh Parties, and should I attend them?
Posh Parties are virtual events where users can share and shop specific themed listings. Attending Posh Parties can boost your visibility and sales!
Conclusion
Congratulations! You've made it through our comprehensive guide on how to make money on Poshmark. By curating your collection wisely, being social, mastering pricing, perfecting shipping, and hustling, you're well on your way to Poshmark success!
Remember, building a profitable Poshmark store takes time and effort, but with dedication and creativity, you can turn your passion for fashion into a lucrative online business. Embrace the Poshmark community, engage with your buyers, and stay up-to-date with fashion trends to keep your store fresh and exciting.
Now go ahead and conquer the Poshmark world, one sale at a time! Happy Poshmarking!