In this guide, I'm gonna teach you 17 real life methods to make money as an artist, along with a step by step guide to start your online business as a artist.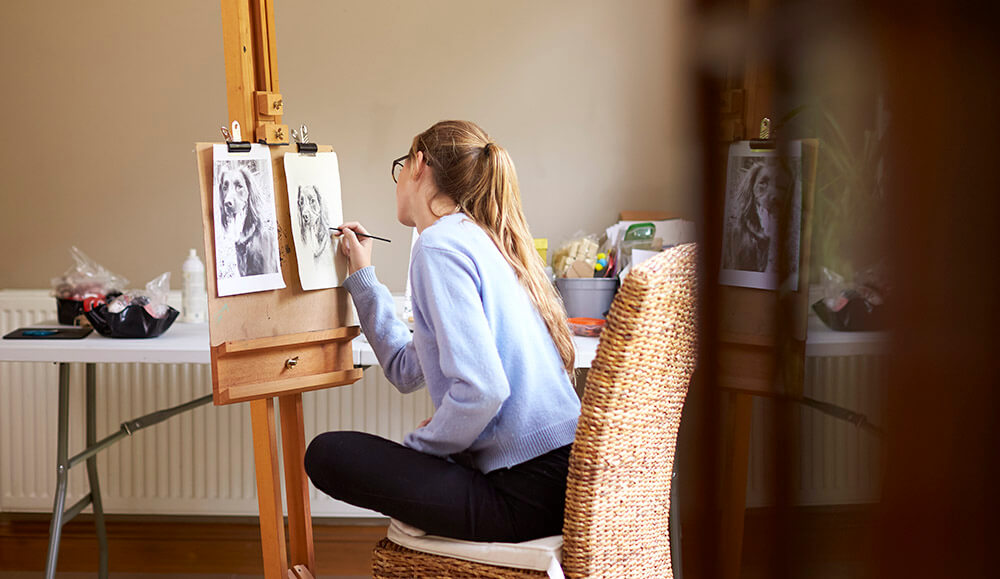 Becoming a professional artist is a significant goal for most artists. You have a passion for creating and want to do it as your main job. Yet, you also have bills to pay and need to support yourself. So, how to make money as an artist?
The reality is that art is a lasting creation, and there isn't a natural or practical necessity for it, making it a luxury item. Additionally, there's more art available than there are collectors to buy it, more artwork than wall space, and more artists than galleries to represent them. As a result, the journey to becoming a professional artist is quite competitive and presents challenges.
However, fellow artists, don't lose hope and don't go hungry. There's money to be made in art, a lot of it, actually!
Let's dive right in!
How to Make Money as an Artist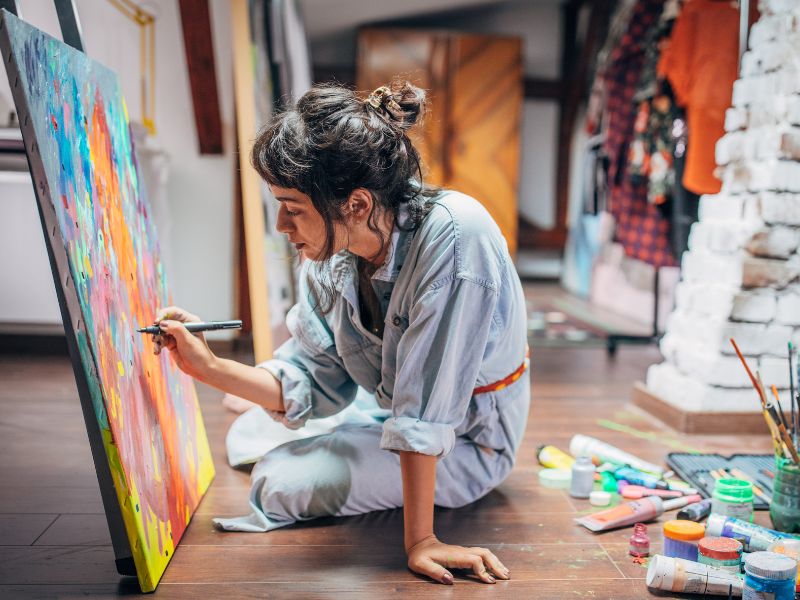 Here are the steps for how to make money as an artist:
Step 1: Establish your brand
If you want to earn money as an independent artist, it's essential to establish your own unique brand. Creating a brand helps you make important decisions about your art business by setting a clear standard for your values, beliefs, and artistic vision. Plus, having a personal brand makes it easier to show the value of your work to people who appreciate it, which can improve your marketing.
For instance, if you're an illustrator, your brand might focus on making lively, captivating images that enhance children's books. You can showcase your vibrant art style in your marketing materials. When you decide where to promote your work, knowing your brand's target audience can help you choose platforms that your potential clients are likely to use.
Step 2: Define your audience
As an artist, it's crucial to identify your audience. Understanding who is most likely to appreciate and buy your work can greatly assist your marketing. For instance, if your audience often shops for art on social media, you might concentrate on managing your online presence.
If you're a graphic designer creating art for companies, like logos and flyers, knowing which types of businesses you prefer to work with can help you design a marketing plan that appeals to them.
Step 3: Sell your art
Once you've figured out your brand and your audience, it's time to begin selling your art. You have various options, such as selling online, at art events, to publishers, or through contracts. How you sell your art depends on the type of art you create, so it's crucial to grasp the industry practices for your artistic medium.
For instance, if you're a creative writer, educate yourself about the publishing world and how to present your work to publishers. Another route is to explore self-publishing. On the other hand, visual artists might put together digital portfolios to showcase and promote their work on the internet.
17 Best Ways To Make Money Online as an Artist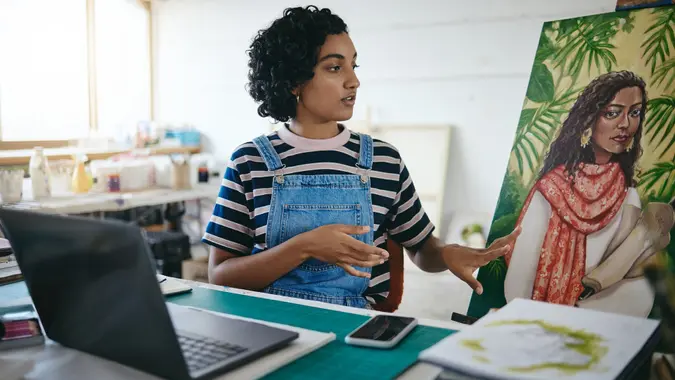 Instagram has become the top social media platform for artists and art enthusiasts. This is fantastic news for new creators because you don't have to wait for famous critics to give approval. Instead, you can connect with buyers worldwide who are ready to purchase your creations.
But there's a catch.
Your success depends on how many engaged followers you have. The more popular your Instagram account, the higher the demand for your art. So, if you think you could gain more followers, start there.
We've already covered the technical aspects of using Instagram to boost sales in 9 simple tips. When selling your art on Instagram, follow these extra suggestions:
Share high-quality images.
Choose a clean background and natural light when photographing your artwork.
Maintain a consistent style or brand, like using a specific filter, hashtag, or language that represents you and your art.
Craft creative captions that tell a story.
Include relevant hashtags related to keywords that describe your art.
Create an engaging bio (the only place where followers can click on a link).
Regularly post (at least twice a week).
Remember, when someone shows interest in your work through a message, guide them to your sales page or Sellfy store.
2. Start a Print on Demand Art Brand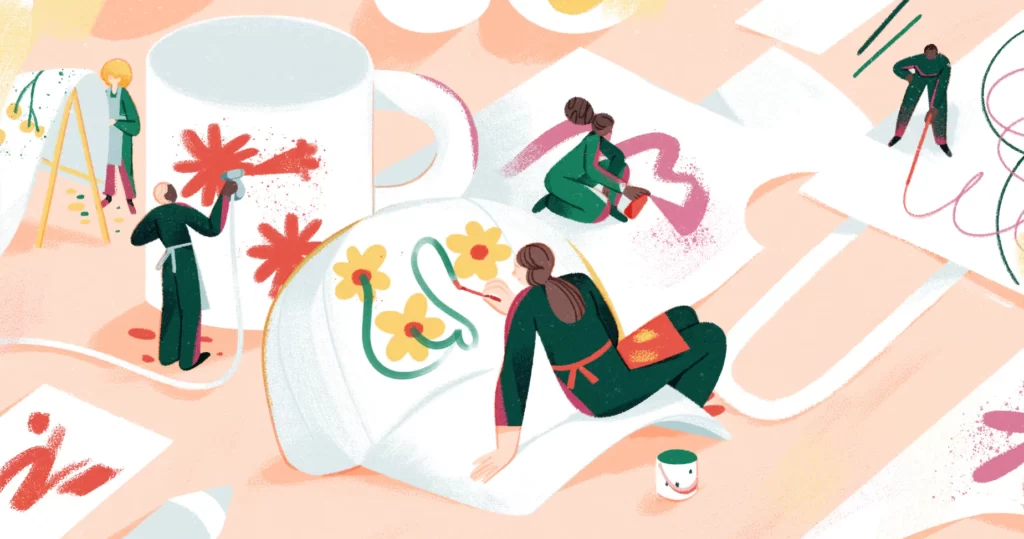 Engaging in a print-on-demand setup offers you the opportunity to showcase your designs, photographs, or illustrations on a digital platform.
Here's how it works:
You upload your creative works onto a website, and the company takes care of printing your art onto various items, such as clothing and drinkware.
You're only billed when a product is printed and dispatched. For instance, if you manage an Etsy shop, you can collaborate with a print-on-demand company like Printbest to streamline your operations.
Opting for a proficient print-on-demand partner yields several advantages:
No need to invest in printing equipment.
Freedom from inventory management and storage concerns.
Products are directly dropshipped to your clients, saving you logistical hassles.
No minimum order requirements, offering flexibility.
More time available to focus on your artistic creations.
3. Teaching art online or face-to-face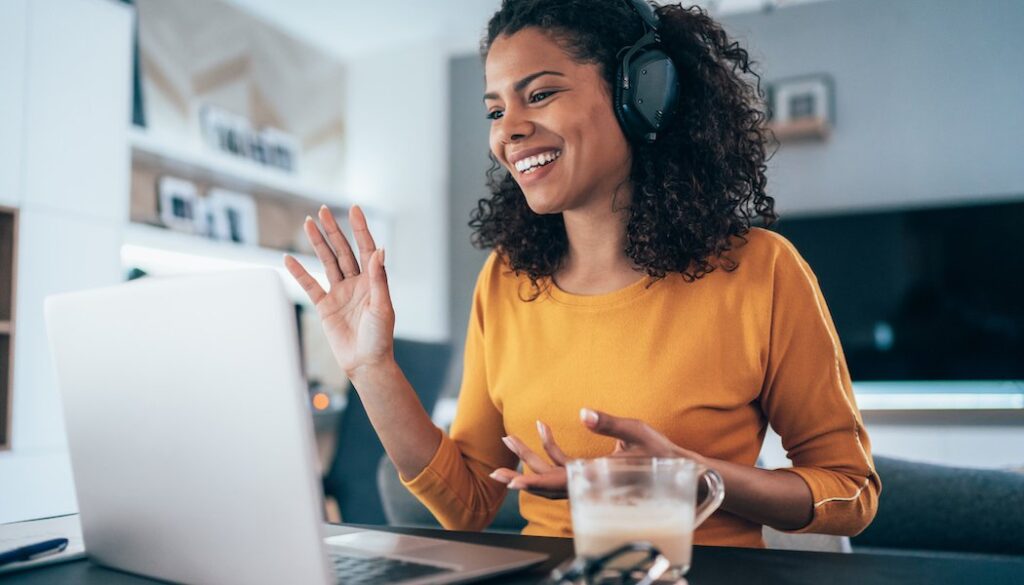 For artists who are proactive and outgoing, connecting with potential students should come naturally. To get started, you'll need to determine the type of teaching that aligns best with your skills and preferences.
Upon closer inspection, you may discover that your local area offers various opportunities to earn income through your artistic talents. This is even more advantageous if you possess a unique and appealing niche, such as astrophotography, calligraphy, or street photography.
Here are some ways you can actively engage with your community, enhance your experience, and earn money:
Offer art classes or one-day workshops in your specialty (e.g., painting) to adults, children, or high-school students at your community center.
Curate a solo art exhibition or invite fellow artists to join you in showcasing your work.
Provide interactive art workshops for corporate events and parties, infusing creativity into such occasions.
Arrange "plein air" painting workshops in natural settings, allowing participants to immerse themselves in art while surrounded by nature.
By embracing these ideas, you not only contribute to the social fabric of your community but also cultivate valuable experience and generate income from your artistic endeavors.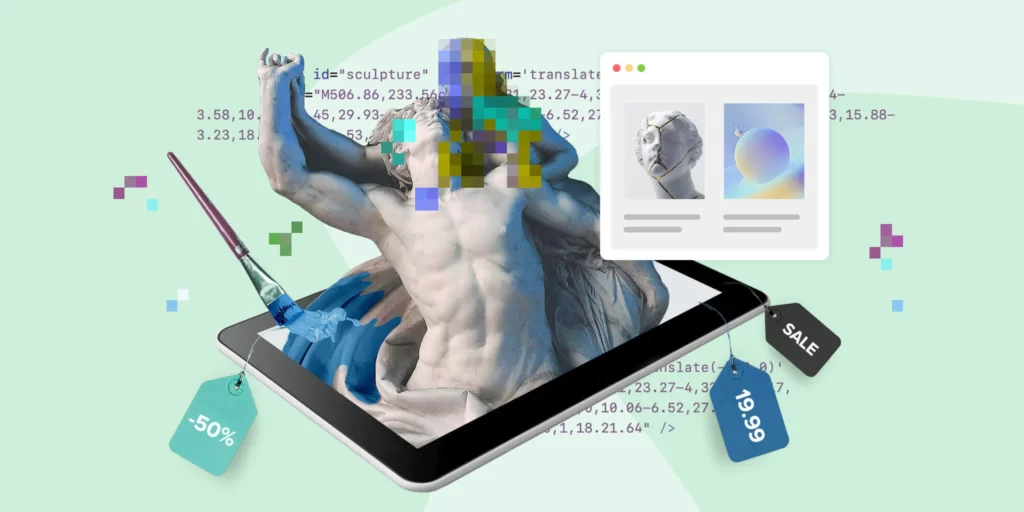 As noted by Vectorise.net, offering your designs or photos to stock websites can yield a substantial income, ranging from 15% to 60% of the total revenue from your sales. This potential translates to a monthly earning spanning from $20 to an impressive $20,000! Interestingly, the website also highlights that vector artists have the potential to earn around $300 per month in passive income—enough to cover your food expenses!
Furthermore, it's not limited to stock items; you can also sell various non-stock digital creations, including fonts, digital stickers, and phone themes.
Some websites for selling vector designs and photos include:
Additionally, contemplate these possibilities for your non-stock creations:
Fonts: Distribute your fonts on platforms like MyFonts, YouWorkForThem, or HypeForHype. Individuals purchase these fonts for their websites, user experience (UX) interfaces, and advertisements.
Digital stickers: The demand for stickers for messaging and social media platforms is immense. These stickers find popularity on Facebook, Instagram, keyboard apps like Swiftkey, and even emoji keyboard extensions for Chrome or Firefox. You can also independently sell stickers through the Google Play Store or Apple app stores.
Phone themes and icons: Personalizing phones to reflect individual tastes is a widespread practice. This extends to app artwork. In a noteworthy instance, a designer reaped over $100,000 USD in under a week by vending his iPhone app icons!
These avenues offer captivating opportunities to expand your creative portfolio and generate substantial income from your digital creations.
5. Applying for grants and competitions Online
Numerous international programs, local communities, and non-profit organizations extend grants to artists. These grants aim to support emerging talents, enrich culture, or address specific issues. In certain instances, local establishments require artworks to adorn new structures or enhance events.
How can you apply for these programs?
Begin with a straightforward online search, using terms like "grants for artists" or "artist contests." To refine your search, include your country, state, or city. You're likely to discover several contests or programs that align with your eligibility criteria, offering opportunities to win cash, other rewards, and a platform to showcase your work.
Additionally, stay attuned to updates on social media and within your artistic or professional circles, such as your university, artist associations, or non-governmental organizations (NGOs). By keeping an ear to the ground, you'll remain informed about potential avenues for grants and artistic recognition.
6. Do Commission Jobs
Individuals interested in custom artwork are often willing to pay a premium for your unique talents. A substantial 62% of Gen Z Americans are open to paying extra for personalized experiences, as shown by recent trends. According to the U.S. Bureau of Labor Statistics, specialized graphic designers earned an average annual income of $58,830 in 2019.
Start your search for such opportunities within your own network, including friends and family who appreciate your skills, as well as in Facebook groups or Reddit communities where you have a presence.
Additional platforms where commission jobs can be found include:
Artstation: A space for both aspiring and professional artists to showcase their portfolios, Artstation has gained popularity among art directors. It's an excellent choice if you're interested in breaking into the entertainment industry.
Twitch: Initially designed for gaming, Twitch now features a thriving art section. This interactive platform lets clients engage with you and observe your creative process.
DeviantArt: Offering a job forum and various groups, DeviantArt serves as another avenue for commission opportunities. Keep in mind that the audience here skews younger, which could impact spending preferences.
7. Earning passive income by selling wall art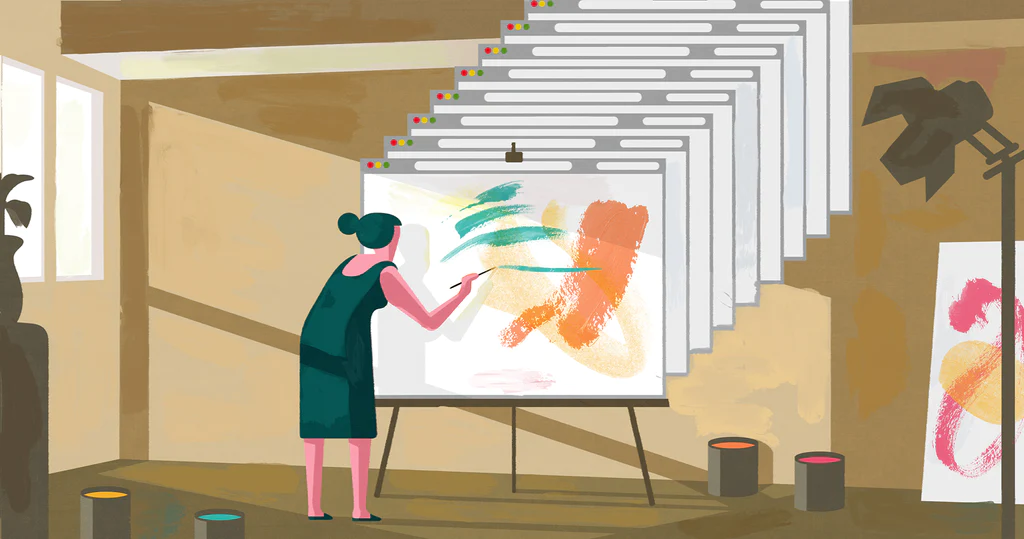 Painters, illustrators, designers, graphic artists, and even sculptors can generate income by selling top-notch prints or reproductions of their creations.
There are two paths to transforming your art into high-quality posters:
Digitize your artwork with professional photography or scanning.
Utilize Adobe Illustrator or another graphic design software to craft posters in a printable format.
Here are some strategies for selling wall art:
Offer digital copies on Sellfy, leaving the printing to customers.
Leverage print-on-demand websites that handle printing and shipping of the posters for you.
Present your art to your social media followers or establish an online shop on Facebook.
Create a shop on Etsy, a major international platform for selling art and crafts.
Market photos from your portfolio website.
8. Work on Freelance Projects
Taking up freelance work not only helps cover expenses, but it also enhances your resume. Once you're in the groove, your annual earnings could range from $14,500 to $124,000. To offer your artistic skills for hire, start by setting up profiles on portfolio and job board websites. Here are some platforms to consider for letting others know you're available. Instagram, which focuses on visuals, is also a great choice.
Upwork: Among the world's top freelancing sites, Upwork is user-friendly and ideal for finding longer-term contracts or jobs.
Freelancer: A good pick for freelance newcomers, especially those who charge by the hour.
Fiverr: If you prefer payment per project rather than hourly, Fiverr suits you. It's excellent for logo designers, illustrators, and digital artists. Plus, clients can leave tips, adding to your earnings.
Remember, these platforms may deduct a fee from your earnings, typically a percentage. But stay encouraged—your income will grow as you build your client base. Don't lose heart if you hear about graphic designers dominating these platforms; freelance artists encompass a wide variety of creative roles!
Also, consider exploring these freelance art opportunities:
Illustrations for books or user manuals
Animation and special effects
Anime or comic illustration
Architecture and 3D design
Video game art
Expand your horizons and embrace the diverse world of freelance art!
9. Selling vector designs on Sellfy
Selling vector designs presents a fantastic avenue for both earning money and expressing your creative talents.
Through platforms like Sellfy, you can market a diverse array of artworks. This encompasses illustrations, logos, icons, character designs, and a range of graphics and templates. Your creative horizons extend beyond visual arts—you can also vend music, ebooks, knitting patterns, and more.
And the cherry on top? It takes just 5 minutes to put a product up for sale. Embrace this gateway to financial and artistic success!
10. Selling other merchandise with your art
The most straightforward route to bring your art to life on physical products is through a print-on-demand or dropshipping service. These services handle the entire process—printing, packaging, branding, and shipping—of your personalized products to your customers. Renowned names in the print-on-demand realm include Society6, Zazzle, and Printful.
Here's an array of merchandise you can offer, adorned with your art:
Wedding invitations, party decorations, and similar items.
Greeting cards for various occasions (Christmas, birthdays, Thanksgiving, etc.).
Diaries, journals, and planners.
T-shirts, hoodies, and kids' apparel.
Pillowcases, towels, and other home decor pieces.
Phone cases, mugs, and a variety of keepsakes or gifts.
While artists often lean towards visuals over words, the digital landscape has democratized writing through online courses and guides. In fact, anyone can now venture into writing.
Moreover, your art blog can be an abundant visual haven, with images often surpassing the need for words. For instance, if you're instructing readers in a particular painting technique, the text merely complements the visuals by explaining the depicted actions.
So, if writing isn't entirely off-putting, here are some art blog ideas:
Tips or tutorials to excel in your signature technique.
Reviews of new art supplies.
Opinion pieces discussing emerging art trends and movements.
Interviews featuring local artists.
Reports covering fresh exhibitions and galleries.
Guidance on freelancing as an illustrator.
Share videos depicting your painting process, accompanied by written tips.
Now, you might be wondering:
"This sounds fantastic, but how can I monetize my blog?"
There are many ways to earn extra income by blogging. Some of the more popular methods include affiliate marketing, paid advertisements, crafting commissioned reviews, and leveraging your blog to promote your other products. By diving into these possibilities, your art blog can become not only a creative outlet but also a source of revenue.
Are you thinking about selling your art online? Apart from Sellfy, you can also consider using Etsy. It's another option that lets you display your art to a larger audience and grow your business. Many sellers have earned a steady income by selling on Etsy.
The reason Etsy is so popular is that you can sell a wide variety of creative and artistic things:
Jewelry and accessories
Clothing
Wall decorations
Visual arts
Art and collectibles
Etsy is known for unique handmade items and fantastic digital art. The variety of items attracts different customers to their platform, which can be beneficial for you.
13. Start a YouTube Channel
If selling a course isn't your thing, but you enjoy teaching, entertaining, or being on camera, starting a YouTube channel might be a good idea. Remember, you won't make a lot at first, but if you create high-quality content that helps with a problem or entertains, you can gain more viewers and money over time.
Here are some ways to make money as a YouTube creator:
Review online art courses.
Become an influencer and promote other people's products or services.
Share affiliate links in your video descriptions.
Showcase your own creative work, like prints, merchandise, or books.
Publishing your own book is a great way to show off your creative skills and make your career more impressive. Your book could be a print-on-demand paperback or an ebook, with prices ranging from $13 to $50 per copy. Art book ideas can include coloring books for relaxation, instructional books for art techniques, or picture books featuring your artwork or photos.
You can sell the finished book on your website, using a self-publishing platform, or promote it on your YouTube channel or online course. Many self-publishing websites also help you promote your book.
Here are some publishing options:
Kindle Direct Publishing: Amazon is the biggest ebook market in the US. They pay you fairly and have ads to help you sell more.
Ingram Spark: One of the oldest and largest print-on-demand book publishers in the US. They list ebooks and print books on various online stores like Barnes & Noble, Apple, Google Play, and Walmart.
If you prefer the traditional route, you can try pitching your book to agents. If they see potential, they'll present your book to publishing companies for you.
15. Collaborate with Others
Working together with others, whether it's through social media shout-outs, digital content, or creating something amazing together, can really help you make more money. Throughout history, some of the best art has been made by people collaborating, like Andy Warhol and Jean Michel Basquiat, or Walt Disney and Salvador Dali. Mixing creative talents pushes everyone to do better.
For instance, teaming up with an influencer can make your work spread widely online. Also, stay open to other chances. Like, teaming up on a community art project with a youth worker in your city could get you lots of attention locally.
When you collaborate, do your homework on the person or group you want to work with. And have a well-thought-out plan to explain why the collaboration will be helpful. Offer to promote each other on your platforms. Most importantly, be patient. You might get turned down a lot before you find the perfect match!
16. Selling digital art on Creative Market
Etsy allows you to sell both real and digital items, but Creative Market is specifically for selling digital art. It's focused on a narrower group of people who are seeking digital assets.
Examples of what you can sell on Creative Market:
WordPress themes
Clip art
Stock photography
Templates
Fonts
Business and premade blog logos
Branding kits
Lightroom presets
Illustrations
17. Selling canvas paintings on Saatchi Art
Even though digital art is popular online, traditional fine art is often seen as more valuable. This is because traditional art, like paintings on canvas, is unique and not easily copied.
Canvas paintings are handmade, making each one special. If you're good at painting, you can sell these unique pieces to people who want timeless art for their walls.
For instance, you can try selling your canvas paintings on websites like Saatchi Art. Once you have an account, you can promote your work on social media. When someone buys a painting, you'll get an email confirmation.
After that, you need to pack the artwork, print shipping documents, and give it to the courier on the agreed pickup date.
Can I really make money as an artist?
Absolutely, making money as an artist is not only achievable but also increasingly prevalent in today's artistic landscape. With determination, strategic planning, and a pinch of innovation, your art can be your livelihood!
I'm a self-taught artist. Can I still venture into teaching art?
Absolutely! In fact, being self-taught can be an advantage. Many learners are drawn to the practical insights and relatable experiences of artists who have walked the same path.
How can I stand out in the competitive online art marketplace?
To stand out, infuse your art with your unique personality and style. Engage with your audience through social media, behind-the-scenes content, and stories that resonate with your art.
How do artists usually make money?
Selling the rights to display, print, or play copies of creative work is one way to keep money coming in over and over for something that's already created. This applies widely to visual arts, literary audio-visual media, theatre, performance, design, music, and just about anything you can think of!
Can beginner artists make money?
By utilizing online platforms, participating in art fairs and exhibitions, creating merchandise, offering commissions, and applying for grants and residencies, beginner artists can earn a living doing what they love.