Looking to sell furniture online, both new and used? Check out this comprehensive guide for the best platforms, tips, and tricks to maximize your sales and clear out your space effectively!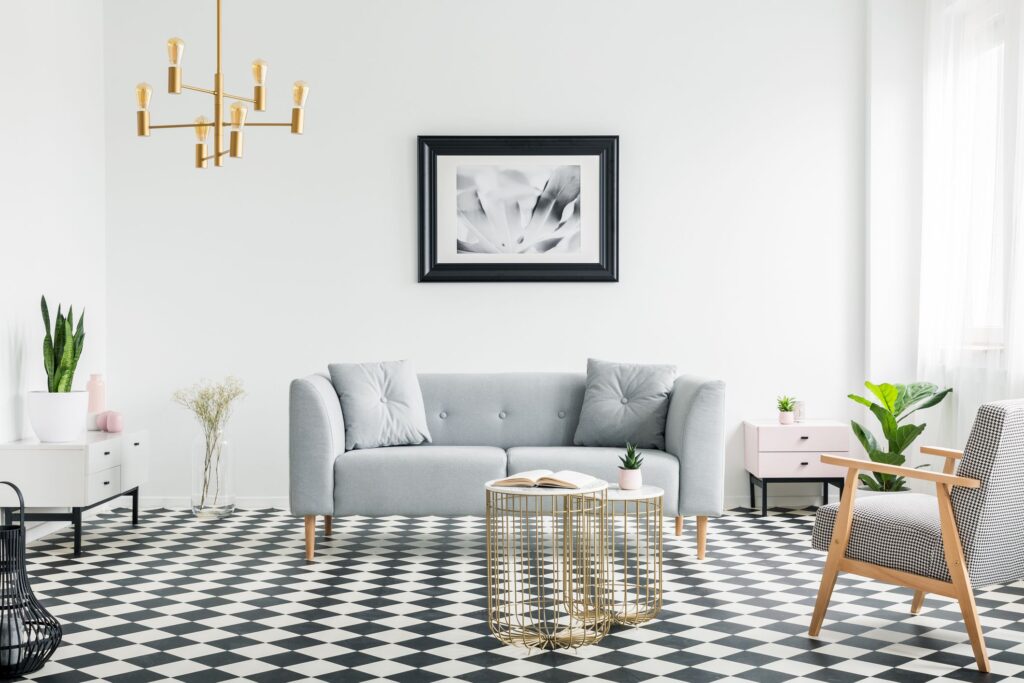 So, you've decided it's time for a furniture upgrade, a home makeover, or simply some decluttering. Whether you're looking to part ways with your beloved vintage couch, that chic coffee table you bought on a whim, or those sleek dining chairs that have seen their fair share of family dinners, selling furniture online can be your ticket to both a fresh space and some extra cash in your pocket.
In this guide, we'll delve into the exciting world of online furniture selling, exploring a plethora of platforms and strategies to ensure that your pieces find new homes – and you find a few extra bucks!
The Online Furniture Selling Boom
Before we dive into the nitty-gritty, let's take a moment to appreciate the immense boom that the online furniture selling industry has witnessed. With the rise of e-commerce and the convenience it brings, more and more people are turning to the internet to buy and sell furniture. The days of hauling heavy dressers to physical consignment stores are behind us – now, a few clicks and some savvy marketing can do wonders for your old furnishings!
Where to Sell Furniture Online (New and Used)
Want to sell furniture online without dealing with shipping hassles? Look no further than Facebook Marketplace! It's like hosting a virtual garage sale where you can showcase your pieces to locals in your area. From vintage vanities to contemporary bookshelves, Facebook Marketplace has a space for it all. Plus, the personal touch of interacting with potential buyers directly can lead to quicker sales and fewer headaches!
Tip: Snap some high-quality photos in good lighting and write detailed descriptions. Let your personality shine through – it's like setting up a digital storefront in your neighborhood!
Dreaming of reaching a broader audience for your furniture? eBay might just be the answer. This massive online marketplace has a dedicated furniture section where you can list both new and used pieces. With its bidding system, you might even find yourself in a bidding war for that antique rocking chair you never thought would attract so much attention!
Tip: Research your pricing and consider offering both fixed-price listings and auctions. This way, you cater to different types of buyers – the ones who want a deal and those who want to secure the item ASAP!
Ah, Craigslist – the old faithful of online selling. It's been around for years, and it's still a go-to platform for many looking to sell furniture locally. The simplicity of listing your items and connecting with buyers in your vicinity makes it a straightforward choice. Plus, you might just stumble upon a fellow furniture enthusiast who's been scouring the platform for their next treasure!
Tip: Be cautious and prioritize safety when meeting potential buyers in person. Always choose public spaces and bring a friend along if possible.
If your furniture pieces lean towards the artistic or handmade side, Etsy could be your ideal stage. While known for crafts and vintage items, Etsy's furniture category allows you to showcase your creative pieces to an audience that appreciates uniqueness. From hand-painted cabinets to one-of-a-kind chairs, this platform celebrates individuality!
Tip: Craft compelling product descriptions that tell the story behind your pieces. Buyers on Etsy often connect with the narrative and inspiration behind the items they purchase.
Got a penchant for high-end furniture? Chairish is the place to flaunt your upscale pieces. This platform focuses on curated, designer, and vintage furniture. If your furniture could rub shoulders with exclusive art galleries, Chairish could be your gateway to a market that values sophistication and craftsmanship.
Tip: Invest time in taking professional-quality photos that highlight the intricate details of your furniture. A polished presentation can make all the difference!
How to Boost Your Online Furniture Selling Success
Now that you know where to sell furniture online, it's time to up your selling game with these practical strategies:
Polish Those Photos: Blurry, dimly-lit photos won't cut it. Invest in good lighting and take clear, high-resolution images that showcase your furniture from various angles.
Write Irresistible Descriptions: Craft descriptions that not only list dimensions and features but also evoke a sense of lifestyle. Help potential buyers envision how your furniture could elevate their space.
Price Wisely: Research similar items on the platform you're using and price your pieces competitively. Be open to negotiation, but don't undersell yourself.
Prompt Responses: When potential buyers reach out with inquiries, respond promptly. This shows that you're engaged and reliable.
Delivery Options: If feasible, offer local delivery or pick-up options. This convenience can tip the scales in your favor.
Promote on Social Media: Don't hesitate to share your listings on your social media accounts. Your friends and followers might know someone who's in the market for furniture!
FAQs About Selling Furniture Online
Q1: Is it better to sell furniture locally or ship it?
A1: It depends on your preference and the platform you're using. Selling locally might be more convenient for larger pieces, while shipping could attract a wider audience.
Q2: What should I do if a buyer wants to negotiate the price?
A2: Negotiation is part of the process. Be open to it, but also know your bottom line. If the offer is too low, politely decline or counter with a reasonable compromise.
Q3: How do I ensure the safety of my personal information and transactions?
A3: Stick to reputable platforms with secure payment options. Avoid sharing sensitive information and always trust your instincts – if something seems off, it probably is.
Conclusion
Selling furniture online, whether it's new or gently used, has never been more accessible and rewarding. With a plethora of platforms at your fingertips, you can connect with eager buyers, clear out your space, and make a tidy profit all from the comfort of your home. From the local charm of Facebook Marketplace to the global reach of eBay and the curated elegance of Chairish, there's a platform for every type of furniture and every type of seller.
Remember, success in online furniture selling hinges on great visuals, compelling descriptions, and effective communication. So, polish those photos, craft those descriptions, and get ready to see your old furniture find new homes and your wallet find a little extra padding. Happy selling!