Looking to declutter and make some bucks? Check out these 12 best places to sell books online in 2023! From classics to cookbooks, turn your shelves into cash!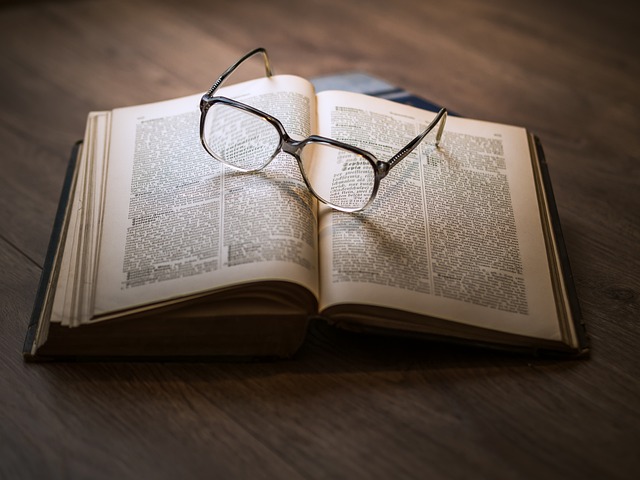 Hey there, fellow book-lover-turned-entrepreneur! Have you ever glanced at your overflowing bookshelves and thought, "Wow, I could totally turn these books into gold!" Well, my friend, you're not alone in that lightbulb moment.
In 2023, selling books online has become the coolest side hustle in town, and guess what? It's not just the mega bestsellers that are in demand. From dog-eared paperbacks to glossy hardcovers, there's a reader for every book out there!
Whether you're looking to make some extra dough or Marie Kondo-ing your life, these 12 best places to sell books online in 2023 are your ticket to book-hustlin' success!
Best Places to Sell Books Online
If there's an online selling hall of fame, Amazon is in the VIP section! With its colossal user base and an appetite for all things bookish, Amazon lets you tap into a global audience. Plus, their Fulfilled by Amazon (FBA) program takes care of shipping hassles. Whoa, talk about convenience!
From vintage teapots to rare Pokémon cards, eBay has seen it all. So, if you've got a book collection that needs a new home, set up shop on this auction-style platform. You might just spark a bidding war for that first edition Tolkien you've been hiding!
3. BookScouter
BookScouter is like having a detective buddy who sniffs out the best prices for your books. All you gotta do is enter the ISBN, and it magically reveals the offers from various online book buyers. No more guessing games – just cash in hand!
Hold up, tech geeks! Decluttr isn't just for your old gadgets; it's a goldmine for selling your old books too. Scan your books' barcodes using their app, and bam! They'll make you an offer you can't refuse. Time to turn that stack of paperbacks into some shiny new gadgets!
Calling all artistic souls! Etsy isn't just about handcrafted jewelry and quirky art – it's also a hub for selling unique, handmade books. If you're a wordsmith and a craft wizard, this is your stage to shine.
Got a bunch of locals itching to read your books? Facebook Marketplace is where you want to be. List your books, set your price, and meet up with fellow bookworms at your local café. It's like a book club with benefits!
7. Bonanza
Bonanza might not be the first name that pops into your head, but trust us, it's a hidden gem. Think of it as a quieter, cozier online marketplace. It's all about the community here, making it perfect for building connections while selling your well-loved reads.
8. Powell's Books
Ahoy, book aficionados! Powell's Books is a paradise for those with a penchant for rare, vintage, or collectible books. If you've got a first edition Hemingway, this is your spotlight moment. And don't worry – they won't judge you for giving that old sci-fi series a new home too!
9. Alibris
Calling all lovers of the written word! Alibris is a sanctuary for bibliophiles. They specialize in hard-to-find, out-of-print, and rare books. If you've got that obscure poetry collection from the 1800s, someone out there is dying to give it a home!
10. ThriftBooks
Are you all about sustainability and keeping books in circulation? ThriftBooks is your spirit animal. They're all about giving well-loved books a second chance. Plus, you get to declutter while knowing you're making an eco-friendly choice. High-five, planet-saver!
11. Half Price Books
Imagine a world where every book has a tag – a price tag, that is. Half Price Books is like that magical land. They'll buy your books outright, no fuss. It's like a treasure hunt where you find gold, and they give you cash!
12. Your Own Website
Hold onto your reading glasses – it's time to go full-on bookpreneur! Create your own website, set up an online store, and sell your books exactly the way you want. Personalized shopping experience? Check. Total control? Double-check. You're the captain now!
FAQs
Q1: How do I know what price to set for my books? A: Research, my friend! Check out similar titles on the platform you're using. Price competitively but don't undersell yourself either.
Q2: Do I need to pay shipping fees? A: It depends on the platform. Some offer free shipping labels, while others might require you to foot the bill. Make sure you read the fine print!
Q3: What condition should my books be in? A: Honesty is the best policy. Be upfront about any wear and tear your books might have. It's all about setting the right expectations.
Q4: Can I sell eBooks too? A: Absolutely! Some platforms allow you to sell eBooks as well. Just make sure you format them correctly and follow the platform's guidelines.
Conclusion
Well, there you have it, fellow book adventurers! The literary landscape of 2023 is ripe with opportunities to turn those well-loved pages into cold, hard cash. From the giants like Amazon and eBay to the cozy corners of Alibris and Half Price Books, the world is your oyster – or should we say, your novel?
So, dust off those bookshelves, dig out those hidden gems, and get ready to embark on a book-selling journey that's as thrilling as a plot twist in a mystery novel. Remember, every book has a story, and now it's time for your books to tell the tale of how they found new homes and made you some sweet moolah along the way. Happy book-selling, you savvy entrepreneur, you!