Do you want to learn how to make money on Audible? In this guide, I'll discuss how to make money on Audible in different ways with easy step-by-step guide and strategies.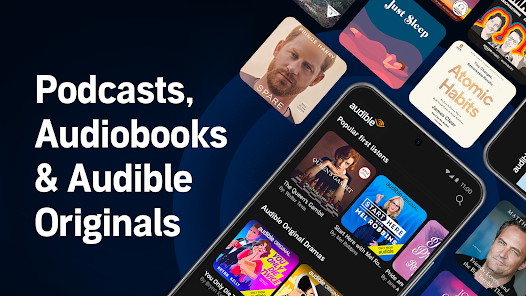 The audiobook market is booming, offering a lucrative income opportunity. With a solid plan, you can create a high-quality audiobook in just a few hours and get a great return on investment (ROI).
Audible, owned by Amazon, provides services to monetize your audiobooks and podcasts. With over 3 million titles, it's the largest audiobook producer. Audible stands out with its wide range of professional narrators, celebrity voices, and unique features that keep users engaged.
Let's start.
You may also like: 16 Proven Ways to Make Money on Amazon (For Real) 2023
What Is Audible?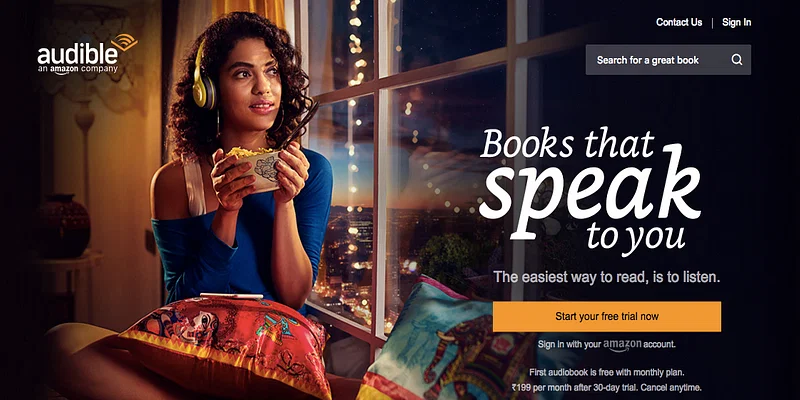 Audible is the audiobook platform by Amazon, offers a wide range of titles for you to enjoy. With thousands of options available, you can easily listen to them on your phone, laptop, tablet, and more!
To get started, all you need is an Amazon account. No worries if you don't have Prime; a regular account is all you need. If you're a mobile user, we even have a special app just for you!
When it comes to payment, you have flexible options. You can choose to make one-time purchases of your favorite audiobooks at their full price, or you can sign up for Audible's renewable subscription services.
And here's an exciting opportunity for you: Did you ever wonder how you can actually make money on audible?
So seize the moment and discover how you can make money through Audible!
Here are top 3 features of Audible:
Audiobooks
With audiobooks, you can enjoy books by simply listening instead of reading. Audiobooks have become incredibly popular because they are so accessible. You can play Audible audiobooks on various devices, making them perfect for listening while doing house chores, working out, or even driving or on bed.
Audible Originals
Audible offers an abundance of exclusive content that you won't find anywhere else. Discover unique audiobooks, podcasts, and audio programs through Audible Originals. The Audible platform consistently updates its exclusive content, guaranteeing there's always something fresh and exciting to explore.
Membership Plans
While purchasing books on Audible doesn't require a membership, subscribing to an Audible membership plan grants you access to a wealth of additional content. Audible offers two subscription plans: Audible Plus and Audible Premium Plus.
Can You Really Make Money on Audible?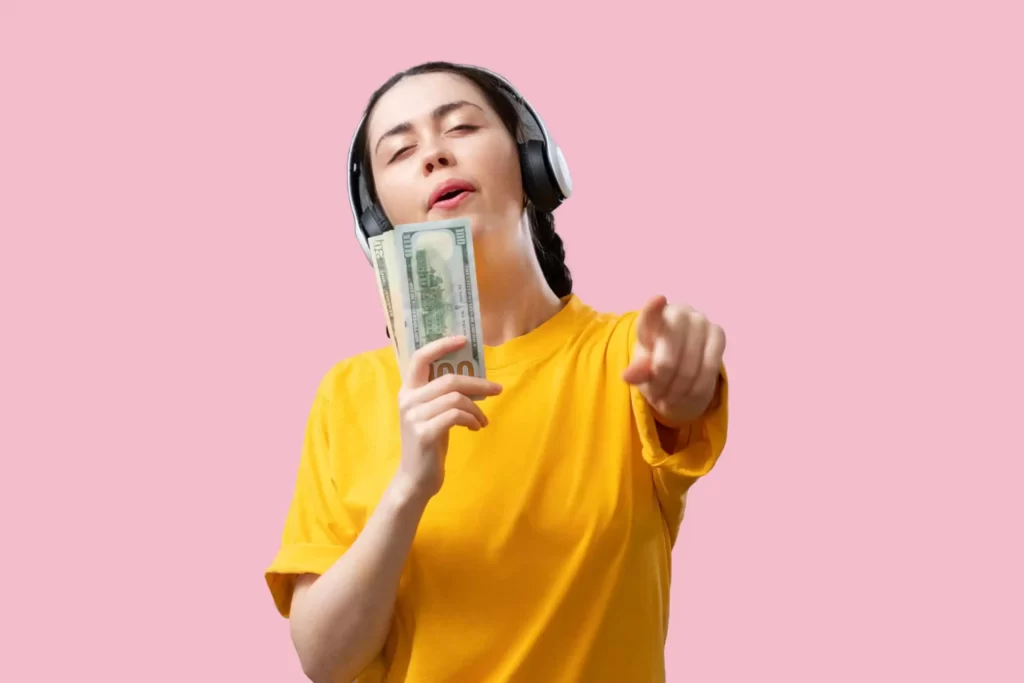 Yes, making money on Audible is possible with the right strategy. Though audiobook royalties are lower compared to eBooks, you can still earn a healthy income.
Utilize various monetization methods available on the platform to generate consistent earnings. Your income potential depends on your efforts, planning, and execution.
Audible, through its self-publishing platform Audiobook Creation Exchange (ACX), provides a workshop area where you create and publish your audiobook before it reaches the Audible platform.
Hard work and perseverance can lead to a consistent income like other successful Audible users.
Who Are the Highest Earning Audible Accounts?
On Audible, you can expect to make money in four different ways:
Affiliate: $15/sale
Creating Audiobooks: $15 – $25 per book
Selling Audible Products/Services: Paid by commission (e.g. $0.50/audiobook)
Narration: $500-$5,000 per book
With that said, let's take a look at how successful creators are making their money on the platform.
The 4 Best Ways to Make Money on Audible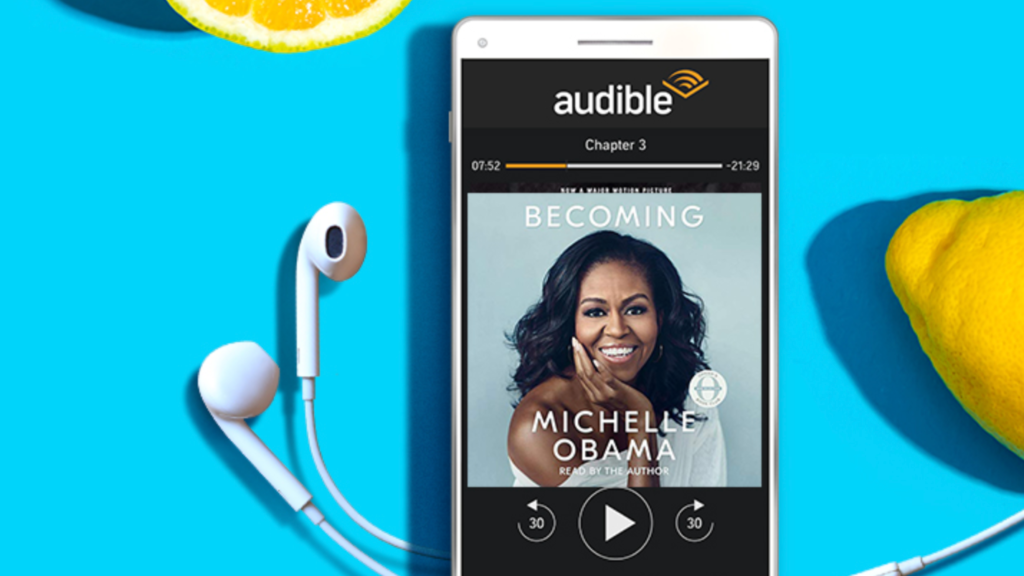 If you're creative and artistic, you can make money by creating your own audiobook. You can choose any topic, fiction or non-fiction, and find the appropriate category on the platform.
To create your audiobook, you can write and record it yourself or hire a professional. If you have time but no money, writing, recording, and editing it yourself is a viable option.
Alternatively, if your budget allows, you can listen to auditions on ACX and hire a narrator to record and upload the audiobook.
The cost of professional narration varies based on the audiobook's length, typically between $100 and $300 per finished hour.
ACX and other platforms may offer narrators royalties instead of upfront fees, which is useful if you want to release your audiobook without investing upfront.
Learn how to create an Audiobook in just 5 steps.
To earn money on Audible, you don't need to write fiction or non-fiction. Instead, you can narrate authors' works.
Start by creating a "narrator profile" on Audible's Audiobook Creation Exchange (ACX), a self-publishing platform.
It's free and acts as your resume for authors seeking narrators. You can include your work history, upload samples and demos, and submit audition audio files for different projects.
Regarding earning money on Audible, there are three payment methods for professional narrators:
Per-Finished-Hour (PFH): A flat fee based on the total audiobook length. For example, if you charge $100 PFH for a nine-hour audiobook, you'll receive $900. Remember that recording, editing, and preparing sound files usually take longer than the official runtime.
Royalty Share: Authors pay little to no PFH costs in exchange for giving the narrator a percentage of book royalties for a specified period. Royalties come from Audible, iTunes, and Amazon sales.
Royalty Share Plus: A hybrid method where authors pay a reduced PFH rate while offering a lower percentage of royalties. It can be suitable for writers and narrators who prefer a compromise between immediate payment and future royalties.
Earnings can range from $50 to $250 PFH, depending on your skills and experience. While you can set your price, it's important to stay competitive and profitable. Higher rates are possible with more experience.
In Audible's Royalty Share and Royalty Share Plus programs, they offer a 20%-40% split of royalties, shared equally between the author and the narrator.
The percentage varies based on whether the author chooses exclusive or non-exclusive distribution rights through Amazon and its affiliates. Exclusive rights result in higher royalties.
Over time, you can request to be vetted as an Audible Approved Producer, distinguishing yourself and gaining visibility among authors seeking narrators.
If you're wondering how to get paid for narrating audiobooks, starting on ACX is a great option. It's open to everyone, even without prior experience, allowing you to learn and improve your skills while making money.
You can also choose between fixed upfront fees or potentially larger royalty payments based on your preference.
Joining Audible's affiliate program is a simple way to make money. As an affiliate, you'll promote products and services to your audience using blogs, social media, and emails.
When your promotion leads to a sale, you earn a commission, creating a passive income stream over time. To get started, go to Audible's website and sign up as an affiliate. They'll give you a unique affiliate link to use in your content.
Audible offers a 30-day free trial, which includes a complimentary audiobook, either an Audible original or a classic title.
After 30 days, trial users can cancel if Audible isn't right for them, or they can switch to the monthly subscription.
Here are the subscription options:
Audible Plus: $7.95/month – Access to thousands of best-sellers, originals, podcasts, and more.
Audible Premium Plus: $14.95/month – Includes 1 credit per month for premium selection titles, along with the Plus Catalog.
For more credits or if you prefer an annual plan, Audible offers additional options ranging from $22.95/month for two credits to $229.50/year for up to 24 credits per month.
How To Join the Audible Affiliate Program
Visit the Audible Creator Program page.
Select the Click here to sign up link.
On the next page, fill out the form with your personal and company information.
Review the Program Terms.
Click Sign Up.
Although the page only mentions podcasters, social media influencers and anyone with an active website can join.
Tips and Strategies To Increase Your Affiliate Earnings
Highlight Audible's benefits, such as its extensive library and convenience.
Incorporate storytelling techniques in promotions to make them more authentic and relatable.
Choose audiobook titles that align with your content and branding to appear organic and less salesy.
Tailor promotions to genres, themes, or authors that resonate with your audience.
Utilize social media to share captivating visuals, quotes, or videos to generate interest in audiobooks.
4. Sell Audible Products and Services
Want to earn money with Amazon Audible without narrating? Become a promoter! Join their Amazon Associates Program and sell Audible products, earning commissions through special links.
You'll earn $5 for each 30-day trial sign-up and $10 for premium membership registrations. Additionally, you can make money through a la carte (ALC) sales, getting $0.50 for each purchase.
This program suits those who don't create content themselves. No need to write ebooks or narrate audiobooks. Just promote Audible on your networks and forums, benefiting from commission-based earnings through your social circles.
How To Join the Amazon Affiliate Program
First, you have to be a member of the program to promote Amazon and Audible products. Follow these steps to join for free.
Visit the Amazon Associates Central page.
Click the Sign Up button.
Enter your account information.
Provide the links to your channels, including your website, YouTube account, or other sites. Enter your mobile app URL, if any.
Explain your traffic sources and the Amazon products and services you plan to promote.
Choose a payment method.
Generate Amazon affiliate links for Audible products.
Tips and Strategies To Increase Your Affiliate Earnings
Leverage social media influence: Share personal favorites, quotes, and visuals to engage followers. Collaborate with other influencers and use hashtags.
Track performance: Monitor conversion rates and best-performing content on Amazon's dashboard to improve strategies.
Utilize multiple marketing channels: Expand reach through blogs, social media, websites, and newsletters for email marketing.
Create relevant, engaging content: Tailor recommendations to target audience, offer valuable insights, and build trust.
Use Amazon's advertising tools: Easily access marketing and advertising tools without advanced web knowledge.
Optimize website with SEO: Learn SEO to increase visibility, use relevant keywords in metadata, titles, and content to rank higher in search engines and drive organic traffic.
What Is Audiobook Creation Exchange (ACX)?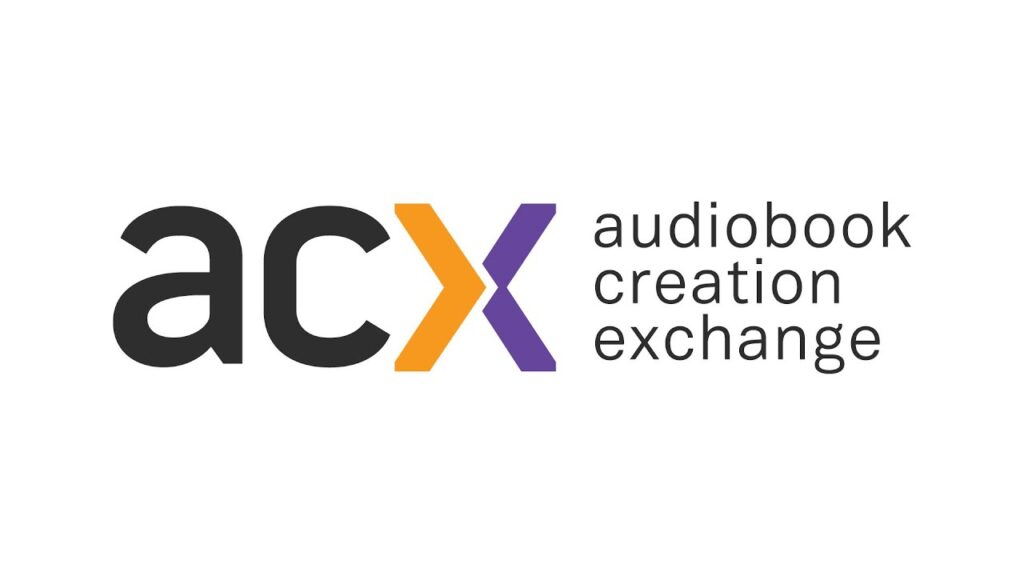 For those interested in selling audiobooks or becoming narrators, ACX is the platform to make money on Audible.
ACX has two perspectives:
For authors: A self-publishing platform to sell audiobook titles.
For narrators: A job marketplace for voice acting projects.
Overall, ACX is Audible's audiobook production and distribution platform, enabling collaborations between authors, publishers, narrators, recording studios, and producers.
Benefits of ACX for Authors
Authors can use Audible's self-publishing platform to sell audio versions of their books, old or new. They can find professional voice actors to bring their stories to life.
Reasons why authors choose ACX:
Audiobook Production Tools: ACX ensures audio quality before publishing.
Skilled Narrators: Easily connect with talented narrators, with or without upfront payment (via royalty sharing).
Creative Control: Authors have complete control over audiobook production, reflecting their artistic vision.
Wide Audience Reach: Tap into the growing listener market by publishing on Audible, Amazon, and iTunes.
Long-Term Income: Create an ongoing income stream with the royalty share model.
Support and Resources: ACX provides resources and guidelines, maintaining industry standards.
Insights and Reporting: Track audiobook performance with detailed metrics, adjusting strategies for future titles.
Benefits of ACX for Narrators
ACX profile connects narrators with authors for creating audio books.
Reasons why ACX benefits narrators:
Great for Beginners: No experience required, free to join, and build reputation.
Additional Income Streams: Distributes audiobooks widely, reaching a broader audience.
Negotiating Payment Terms: Contract negotiation for percentage or flat fee payment.
Opportunities for Collaboration: Expand network by auditioning for different projects.
Control over Narration Projects: Choose projects that align with interests and skills, genre, and author preferences.
How To Sell on Audible (Step-by-Step Guide)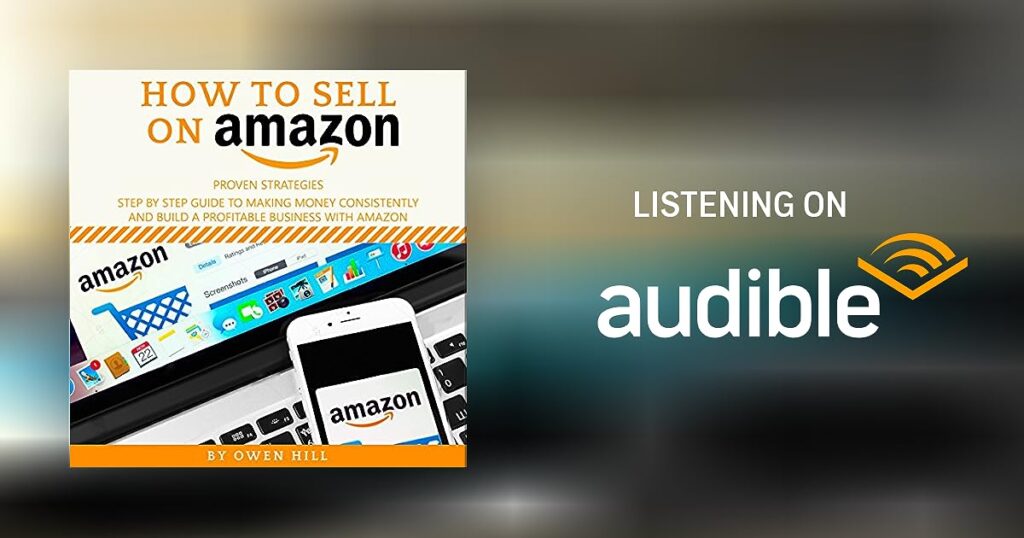 Step 1: Sign up for an ACX account.
Visit ACX home page, click "Login" or "Get started."
Use existing Amazon account or create a new one.
Step 2: Prepare your audiobook.
Create a high-quality audiobook following our tips.
Ensure it's complete, edited, and ready for submission.
Familiarize with Audible's submission requirements for smooth processing.
Step 3: Claim your book or create a new title.
Two choices for uploading an audiobook:
Claim your book if already on Audible as an eBook or print book.
Create a new title by providing necessary information.
Step 4: Choose a distribution option.
Decide between Audible exclusive rights for higher royalties and Audible Original status.
Alternatively, opt for non-exclusive distribution for lower royalties and selling through other audiobook distributors.
Step 5: Upload your audiobook.
Upload each audio file for corresponding chapters, ensuring it meets ACX's requirements.
Step 6: Review and submit your audiobook.
Review the audiobook before submission.
ACX will send files to retail within 10 business days if guidelines are followed.
Ensure everything is in order to prevent delays.
Tips and Strategies To Become a Successful Audible Author
Choose a niche and genre with demand and audience size.
Focus on quality content, well-structured narrative, and compelling characters for fiction, factual data for nonfiction.
Encourage reviews to boost visibility and attract more listeners.
Collaborate with a professional narrator for a better listening experience.
Develop a marketing plan, use Audible's marketing tools, and optimize metadata.
Design an appealing cover art that represents the audiobook's genre and content.
Keep up with trends, offer something new, and adapt to stay relevant in the industry.
How to Creating an Audiobook on Audible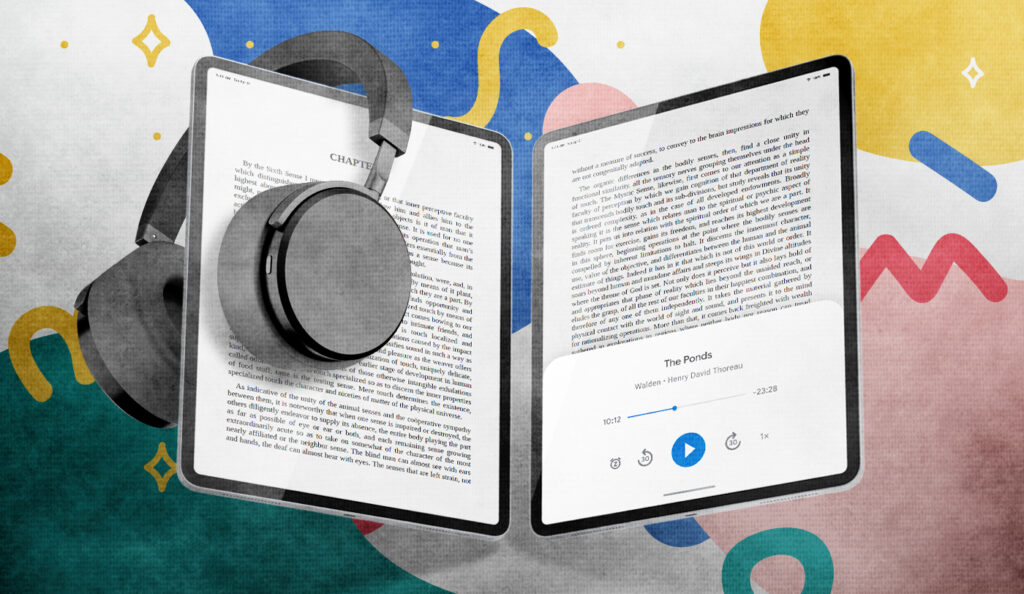 Follow these simple steps to create and sell your audiobook on Audible:
Step 1: Find a Profitable Keyword
Choose a topic with audience interest and low competition, like "liver cleansing" or "lose face fat."
Step 2: Hire a Ghostwriter
If you lack time or writing skills, outsource the book creation through Fiverr, Upwork, or Pro Blogger.
Step 3: Create a Cover
Design your book cover yourself or hire a freelance graphic designer for a small fee.
Step 4: Hire a Narrator
Narrate the book if capable, or find skilled narrators on ACX for a fair payment (around $100 – $300 PFH).
Step 5: Publish on Audible and Promote
Publish the audiobook on Audible and start promoting it.
Use promotional codes to get initial sales and boost rankings.
Promote on various platforms like blogs, social media, podcasts, and email to build an audience.
How To Make Money on Audible as a Narrator
You can earn money by narrating audiobooks on Audible:
Per Finished Hour (PFH): Get a flat rate fee for each hour of the finished recording, usually around 9,000 words.
Royalty Share: Split royalties with the book author or rights owner.
Royalty Share Plus: Combine PFH and Royalty Share, receiving a fixed amount for narration plus royalties.
Audible, being the leading platform, offers numerous opportunities for skilled narrators and aspiring artists alike. Authors are actively seeking collaborations with narrators, making it a potential source of extra income or even a lucrative career option. Your unique voice, whether sharp or baritone, can find a niche on this platform.
Essential Audiobook Narration Skills
Are you aspiring to be an audiobook narrator? Whether you're a newcomer or experienced, mastering essential skills is key to success:
Articulation: Perfect clear and precise pronunciation for listener clarity.
Breath Control: Regulate breathing for smooth narration without interruptions.
Delivery: Match pitch and enthusiasm to content and author's intent.
Accuracy: Stay true to the author's words, no alterations or omissions.
Consistency: Maintain consistent quality to attract repeat hires.
Familiarity: Understand fiction storylines and nonfiction subjects.
Characterization: Bring characters to life with distinct tones and accents.
Distinguishing Voices: Clearly differentiate between narrating and character voices.
Endurance: Have the stamina for long recording sessions.
Emotional Involvement: Immerse emotionally to deliver engaging narration, even for less exciting topics.
Tips and Strategies for Becoming a Successful Narrator
Here's how to become a skilled audiobook narrator:
Set Up a Recording Space: Create a quiet room with good acoustics and equip it with a quality microphone, headphones, and recording software.
Prepare a Demo Reel: Showcase your talents with passages from different genres, demonstrating various character voices and emotions.
Ensure Top-notch Recordings: Use the best recording software, edit your audio carefully, and re-record when needed.
Back Up Your Work: Avoid losing recordings by regularly backing up your files.
Take Care of Your Voice: Avoid coffee and dairy products as they can affect your vocal quality.
Build an Engaging ACX Profile: Highlight your experience and upload demo files to attract potential clients.
Consistently Audition: Regularly browse ACX for projects and submit auditions.
Communicate with Authors: Understand their vision, deadlines, and terms for the project.
Market Yourself: Promote your work on various platforms and encourage reviews.
Continuously Improve: Keep learning and adopting new techniques and technology to excel in your narration career.
How much do you make per book on Audible?
Audible pays authors 25% royalties on audiobooks, or 40% for those who agree to an exclusivity contract. That's well below the industry standard of 70% for other digital products like games or apps.
Can you make money on Audible by reading books?
To get paid for reading books out loud on Audible, you need to set up your account through ACX. Since Audible is a huge platform, it might be a while before you can start making money on it. You must perfect your narrating skills and be sure that you are auditioning for the books you would like.
How much does the average audiobook make?
A voice-over actor can make anywhere from $100 to $5,000 per audiobook on ACX.com. The average is around $300 per finished hour of audio. Payment is made once the audiobook is completed and approved by the rights holder, and can be deposited directly into your bank account or PayPal account.