Discover how to make money on amazon with 15+ different ways. In this guide, I'm gonna teach you, 7 effective ways to make money selling on amazon and also 9 proven ways to make money on amazon without selling.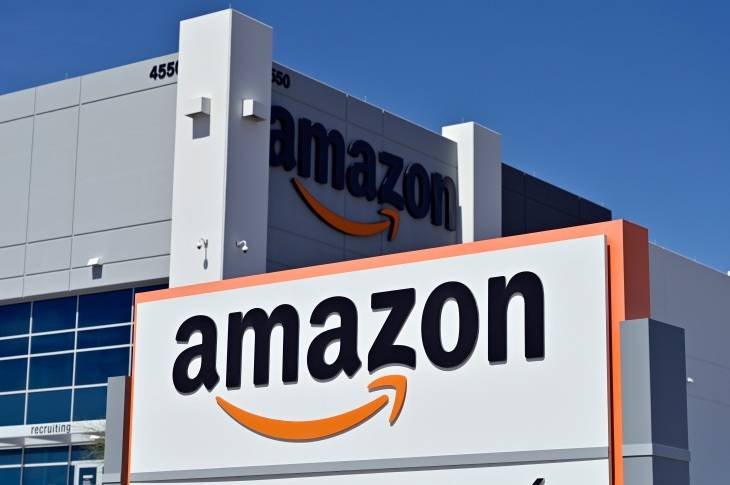 If you're looking to sell products online, I've got a suggestion for you: It's Amazon! Based on my experience, it's one of the best ways to make money online. Amazon is a massive platform that offers a fantastic opportunity to step into the world of e-commerce.
Believe it or not, in 2022, Amazon generated a staggering $502 billion in revenue! And guess what? Over half of that came from third-party sales. Isn't that amazing?
Now, you might be wondering how you can grab your own slice of the Amazon income.
Let's dive in!
Why Amazon?
Amazon is the leading online marketplace, generating a massive $344 billion in gross market value since its inception. With its exceptional customer trust and versatility, Amazon stands out as the top choice for selling products and services.
It holds a significant share of total retail ecommerce sales, with 89% of US customers preferring to buy from Amazon. If you're seeking a reliable online income opportunity, Amazon offers a promising option for long-term profitability.
Why Choose to Sell on Amazon?
Amazon is a highly popular online marketplace with a vast user base of over 200 million active customers. It offers exceptional opportunities for selling products due to its extensive audience reach. As a trusted and reliable brand, Amazon instills confidence in buyers, making it an ideal platform to sell your products.
Additionally, Amazon provides excellent features and tools that simplify the selling process, including detailed product pages, customer reviews, and convenient checkout options. Selling on Amazon grants you access to a wide customer base, trustworthiness, and user-friendly selling tools for success.
If you're wondering what to sell on amazon to make money, we have mentioned 7 different best way to make money on amazon.
How to Sell on Amazon and Make Money (7 Ways)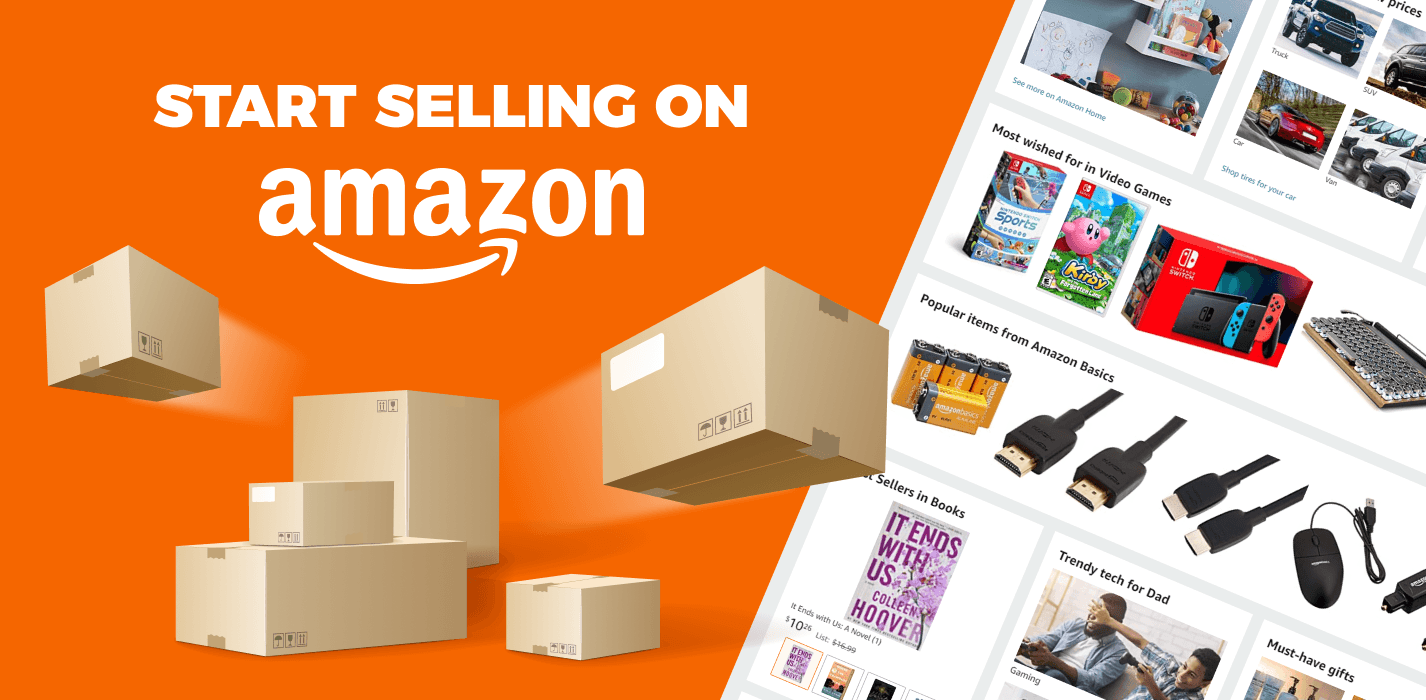 Selling on Amazon is a popular and lucrative venture for entrepreneurs around the world. With millions of customers and a robust marketplace, Amazon provides a platform to showcase your products and reach a global audience.
1. Amazon FBA: Sell your own private label products on Amazon
Become a private label seller or brand seller on Amazon by choosing a product you love, adding your brand and logo, and listing it at a competitive price. Private label sales using Amazon's Fulfillment by Amazon (FBA) network remain the top method for making money on Amazon in 2023. Approximately 59% of Amazon sellers use the private label approach.
Private label involves branding and selling an existing product with your logos and improvements. It's also known as white labeling or brand creation. This process is widely used in retail, with examples like Target's Mainstays and Walmart's Great Value.
Selling branded products on Amazon can be lucrative if your product has unique value or you have a competitive advantage. Managing your Amazon seller account is easy with Seller Central. Writing compelling product descriptions, taking great pictures, and offering a superb product can help you gain popularity on Amazon. Research is essential for finding profitable products to sell.
Key Features of Amazon FBA
Total control over product and pricing.
Potential for significant income with lower manufacturing costs compared to retail prices.
Profits can grow exponentially as your brand becomes more popular.
How much money can I make selling private label products on Amazon?
Average monthly earnings per product range from $500 to $2,000.
More than half of private-label sellers generate $5,000 or more in monthly sales. Nearly two-thirds of private-label sellers have profit margins exceeding 16%. 20% of experienced private-label sellers have earned over $10,000 in lifetime profits.
Where can I learn more about selling private label products on Amazon?
Check out this FREE Complete guide to Sell Private Label Products on Amazon.
In this guide, you'll learn the following:
What Amazon private label products are
Why you should sell private label products on Amazon
How to sell private label products
Examples of products that work well for private label
2. Be a Wholesale Seller: Sell wholesale goods on Amazon
Selling wholesale on Amazon involves buying and reselling bulk quantities of other companies' products. Unlike private label, you don't need to manufacture or brand the products. It's a popular method for earning money on Amazon.
For products in high demand, Amazon usually has the best prices due to their wholesale sellers. These sellers buy large quantities at discounted rates, allowing them to offer affordable prices on Amazon.
The wholesale industry is highly competitive, with sellers striving for the lowest prices. To generate substantial income, having your own storage space is crucial, reducing reliance on Amazon's FBA program and warehouses.
Key Features of selling wholesale goods on Amazon
Large profit potential with a single investment.
Passive income generated during bulk purchase and shipment periods.
No need for advertising or website creation; focus on competitive pricing.
How much money can I make selling wholesale goods on Amazon?
It all depends on the products you choose to sell and how well you market them. Generally speaking, you can expect to earn anywhere from 10% to 50% profit on each sale. Therefore, if you sell a product for $10, your profits may fall between $1 and $5.
How can I learn to make money on Amazon selling wholesale goods?
Check out this FREE Complete guide on How To Sell Wholesale on Amazon.
In this guide, you will learn how to get started selling items on Amazon you acquire wholesale. Also touch on some of the pros and cons of wholesale Amazon, how it differs from other selling models, and what you need to know about the platform's all-important.
3. Retail Arbitrage: Flip store-bought products
Have you ever found a great deal at a store like Walmart and thought the price was really good? You can make money by taking advantage of these discounts through retail arbitrage.
Retail arbitrage means buying discounted products from big box stores and selling them on Amazon for a profit. By using clearance deals and coupons, you can earn a significant income.
To determine if a product is worth selling on Amazon, you can use the FBA Revenue calculator and scan barcodes with your smartphone. Succeeding in retail arbitrage requires hard work.
If you expect to make money by randomly picking up clearance items, you might be disappointed. But if you enjoy bargain shopping, you can actually make money instead of just saving it.
Key Features of Retail Arbitrage
Make money through shopping and reselling, without the need for manufacturing.
Utilize your knowledge of local deals to maximize profit.
No special skills or significant initial investment required.
How much money can I make doing retail arbitrage on Amazon?
Retail arbitrage offers varying earning potential and is a competitive yet fast and low-cost way to make money on Amazon. Success depends on patience, as it may take time to find profitable products.
Despite occasional challenges, many sellers begin their Amazon selling journey with this method.
How can I learn how to make money on Amazon with retail arbitrage?
Check out this FREE Complete guide to Amazon Retail Arbitrage. In this retail arbitrage guide, you will learn all about retail arbitrage on Amazon, how it works, its pros and cons, and how it compares to other prevalent business models on the platform.
4. Online Arbitrage: Flip online retail store products
Online arbitrage is similar to physical arbitrage, but instead of buying items in person, you purchase them online. It's a convenient option if you enjoy finding great deals without visiting retail stores. eBay is a popular platform for finding low-priced goods through bidding.
By staying informed and bidding strategically, you can acquire products below their retail value. Afterwards, you can sell these items on Amazon at a higher price.
This approach allows you to offer competitive rates on Amazon and quickly turn over inventory, thanks to the savings from buying on eBay.
Key Features of Online Arbitrage
Earn money quickly with minimal investments.
No need to create products or build a following.
Work from home without visiting retail stores.
How much money can I make on Amazon with online arbitrage?
The earning potential of online arbitrage varies based on your effort. Success depends on finding profitable deals, which requires some searching.
Pro Tip: 7 Ways to Find Products to Sell on Amazon
How can I learn how to make money with Amazon online arbitrage?
Check out this FREE Complete guide to Make Money on Amazon with Online Arbitrage. In this online arbitrage guide, you'll learn all about online arbitrage and how you can get started.
5. Amazon Handmade: Sell your own Handcraft items on Amazon
Etsy isn't the only option to sell handmade goods; Amazon Handmade offers a platform for clothing, jewelry, accessories, art, and more.
With Amazon Handmade, you'll have a personalized URL for your shop, making it easier for customers to find you. Selling handmade items on Amazon is more convenient and affordable compared to other selling accounts. Instead of a monthly fee, handmade sellers only pay a 15% referral fee on their total sales.
Key Features of selling handmade products on Amazon
Ideal for artisans and makers of artisan goods.
No fees to Amazon unless you generate earnings on the platform.
Subscription includes a custom URL for your shop.
How much money can I make selling handmade products on Amazon?
Achieving financial success on Amazon Handmade varies among sellers, with many generating a minimum of $1,000 in monthly sales. Exceptional sellers, known as super-sellers, even reach sales figures exceeding $100,000 per month.
Approximately 45% of Amazon sellers fall within the range of $1,000 to $25,000 in monthly sales, translating to potential annual sales between $12,000 and $300,000.
How can I learn how to make money on Amazon with Amazon Handmade?
Check out this FREE Complete guide on How to Sell on Amazon Handmade: Tips and Tricks.
This guide included everything you need to know about selling on the platform, plus some tips and tricks to make sure you find success.
6. Amazon Merch: Sell your own shirts, hats, coffee mugs, and more
Are you an artist or designer? Amazon Merch offers an opportunity for you. Even without expertise, you can create profitable designs if you stay updated with trends and have basic design software.
Sell your designs on various products like t-shirts and hoodies without any selling fees. Amazon handles printing, shipping, packaging, and customer support.
Simply create an account, upload your design, set the price, and write a description. Earn royalties on each sale. Your earnings depend on the selling price and Amazon's costs.
Key Features of Amazon Merch
Free to upload and sell products on Amazon.
No need to manufacture, ship, or manage customer satisfaction for your designs.
Your designs get a dedicated product page on Amazon.
How much money can I make on Amazon through Merch by Amazon?
I found Elaine featured on a Side Hustle School podcast. Amazingly, she was able to earn as much as $17,000 in profit in a single month. However, I did manage to find a podcast episode where she shared how she sold over $128,295 worth of products with a $53,000 profit with Merch by Amazon in the first 10 months.
How can I learn how to make money on Amazon through Amazon Merch?
If you're a seller and would like to learn about Merch by Amazon, check out this FREE ultimate guide that breaks down the entire process! Merch by Amazon: The Ultimate Sellers' Guide.
7. Dropshipping : Sell items without owning any inventory
Amazon dropshipping is an e-commerce method where sellers take orders on behalf of suppliers. When a customer purchases a product, the seller uses the supplier to fulfill the order.
This practice is common on platforms like Amazon, eBay, and Shopify. Learn how dropshipping works and how to start in 2023.
Key Features of Dropshipping on Amazon
Dropshipping is a low-cost option to earn money with Amazon.
You don't need to own inventory; instead, you list products for sale and purchase them from suppliers when a customer places an order.
The supplier takes care of shipping and logistics, so you don't need to handle the products yourself.
How much money can I make on Amazon through dropshipping?
Amazon dropshipping can be profitable. The average dropshipping margin is between 10% to 30% margins. Amazon takes around 15% off your top line revenue.
So if your margins are around 30%, that means you'll have a new margin of 15% after selling a product via Amazon store dropshipping. These margins can be higher if you win the Amazon Buy Box, but it's highly competitive and shouldn't be something you rely on long term.
How can I learn how to make money on Amazon through dropshipping?
Check out this FREE Complete guide on Amazon Dropshipping.
This step-by-step guide will walk you through how dropshipping on Amazon can be profitable, how to dropship on Amazon, and top dropshipping tools to help you start selling today.
How to Make Money on Amazon without Selling
When it comes to making money on Amazon, selling products is not the only option. Amazon offers various opportunities for individuals to earn income without the need to handle inventory or manage shipping.
>> More: The Ultimate Guide To Starting An EBay Store: Tips And Tricks For Success 2023
8. Kindle Direct Publishing: Publish your own books on KDP
Are you a writer or have access to writers? Publishing your work has become easier with Kindle Direct Publishing. You can publish Kindle books and earn 70% royalties from overall sales. It's not limited to digital books; you can also print hard copies.
Consistent content creation is essential for success. While having a couple of bestsellers helps, you need a steady stream of content. Additionally, you'll be responsible for marketing since there's no agent or publisher to assist you.
Key Features of
70% royalty on sales with minimal upfront investment.
High income potential for prolific writers.
Availability of both hard copy and digital prints.
How much money can I make writing for KDP?
Some authors can earn up to $40,000 per month by writing prolifically and focusing on popular topics. Once the material is written, there's no need to rewrite it or manage inventory.
It is possible to get a rough picture of what you might earn if you sell a certain amount of books. For example, selling an average of 100 books per month at $2.99 each, will work out to about $210 for the month based on a 70% royalty rate
How can I learn how to make money on Amazon with KDP?
Explore this FREE complete guide to Amazon Kindle Direct Publishing (KDP)
In this guide, you'll learn everything you need to know about the experience of publishing on KDP, from setting up your book to mastering keywords and categories. But first, let's take a bird's eye view and try to see how Amazon has become the go-to retailer for self-publishing authors.
9. Amazon Flex: Deliver goods for Amazon
Amazon Flex lets you earn money on your own schedule by delivering packages and groceries. Here's a beginner's guide to the platform that will help you determine if it's the right side hustle opportunity in your particular situation.
Key Features of Amazon Flex
Earn cash back with Amazon Flex Debit Card
Enjoy Preferred Scheduling
Access thousands of discounts
Tools for insurance and taxes
Easy to get started, no signup required
How much money can I make on Amazon working as a Flex driver?
Amazon advertises that it pays its team of independent Amazon Flex delivery drivers $18 to $25 per hour — a tempting offer when you're interested in driving as a side hustle.
How can I learn to make money on Amazon as a Flex driver?
Check out this FREE A Beginner's Guide on How to Become an Amazon Flex Driver.
The guide provides a comprehensive guide on becoming an Amazon Flex driver, covering various aspects of the process. It explains that Amazon Flex is a program that allows individuals to deliver Amazon packages using their own vehicles.
10. Affiliate Marketing: Become a Amazon Affiliate Blogger
An easy way to earn money on Amazon without selling anything yourself is by becoming an Amazon affiliate. Amazon's affiliate program is a major player in the world of making money on Amazon.
If you have an online presence, like a website, blog, or if you're a community moderator, you can make money as an Amazon affiliate. Just recommend products on Amazon that your audience will like.
When your audience uses your affiliate link to make a purchase, you earn a commission. Typically, it's between 4% and 10% of the product's price. Joining the Amazon affiliate program is simple and can be very profitable.
Key Features of Amazon Affiliate
Earn money without selling anything directly.
Simple to start and manage.
Requires an online audience to generate income.
How much money can I make as an Amazon affiliate?
The Amazon Associates program is a popular way to make money online, but the returns can vary. Although the commission percentages are typically low, around 3-5%, the high conversion rates and volume of sales can compensate for it.
However, being an internet influencer is essential for success in this program. Without a significant social media or blog following, earning substantial sales commissions can be challenging.
How can I learn to make money on Amazon as an Amazon affiliate?
Explore this FREE complete guide to Make Money as an Amazon Affiliate.
Learn all about the Amazon Associates program and discover the steps to begin generating income by promoting products on Amazon.
11. Influencer Marketing: Become an Amazon Influencer
Amazon Influencers is an affiliate program separate from Amazon Associates. Influencers promote products on social media. If you have a strong social following, the Amazon influencer program might be a good fit.
Approved influencers receive a unique URL for their Amazon page to showcase recommended products to followers. When followers purchase those products on platforms like Facebook, Instagram, YouTube, or Twitter, you earn a commission. The key is to target products based on each audience member's potential interest and market accordingly.
Key Features of Amazon Influencer
Social following is the main requirement to earn an income.
Custom storefront provided with a personal URL on Amazon.
Possibility to earn a passive income by consistently managing social media.
How much money can I make as an Amazon Influencer?
The Amazon Influencer Program offers varying returns.
It's gaining popularity among creators and brands. Commissions range from 1% to 20% based on the product category. Greater efforts in storefront and traffic generation result in higher earnings.
Influencers can earn from a few hundred to thousands per month.
How can I learn to make money on Amazon as an Amazon Influencer?
Explore this FREE detailed guide on the Amazon Influencer Program, covering everything you need to know to start earning money by promoting Amazon products.
12. Amazon rep: Become a Amazon work-from-home employee
A large organization like Amazon has thousands of remote job openings for virtual workers across many of these departments. Let's dive into getting a work-from-home job with Amazon, why you might want to work for Amazon, and what you can expect from working there.
Key Features of Become a Amazon Rep
You can design your own office space.
You're not tied to one location.
No need for expensive business clothes.
Increased potential to create a better work/life balance.
How much money can I make on Amazon as a work-from-home employee?
Amazon offers a variety of competitive compensation and benefits packages for remote workers. Pay varies by the position, skills required, education, and experience, but hourly rates start at $16 per hour and go up from there.
How can I learn how to make money on Amazon as a work-from-home employee?
Please be aware that when it comes to Amazon jobs, especially remote jobs, there will not always be openings in every category. Please refer to Amazon's official job board for current openings, requirements, and job descriptions.
Find work from home jobs in customer service →
13. Join the Mechanical Turk program
If you want to earn extra money without starting a big project, attracting an audience, or selling anything, the Mechanical Turk project might be suitable. It's an easy way to work for Amazon with minimal upfront investment. As a participant in this program, you can complete tasks like surveys and content moderation remotely.
While it won't make you rich quickly, you can earn up to $15 or more per hour and conveniently fit these tasks into your schedule. If you're looking for a straightforward way to earn extra money on the side, this program could be a good fit.
Key Features of the Mechanical Turk program
Earn money by completing small tasks alongside your regular activities.
No need to build a following or create and sell products to make money on Amazon.
Tasks are typically straightforward and enjoyable.
How much money can I make on Amazon with the Mechanical Turk program?
Earn around $120 – $200 working 20 hours per week. Mechanical Turk is a low-maintenance Amazon work program that pays slightly less. Online reports suggest workers can make $6 to $10 per hour.
How can I learn to make money on Amazon with the Mechanical Turk program?
To learn more about Amazon's Mechanical Turk program, visit Amazon's website: Amazon Mechanical Turk.
14. Offer your services through Amazon Services
Selling products isn't the only way to make money on Amazon. If you offer a service, you can earn a good income through an Amazon store. Whether you teach music or a school subject, Amazon can help you find clients.
There are no advertising or startup fees, and no monthly subscription. You'll need general liability insurance and a clear business background check.
Home services require background screening. Amazon's share depends on your service and earnings. If you don't want to handle advertising and creating a website on your own, Amazon can assist you.
Key Features of Amazon Services
Sell your services on Amazon where customers are searching.
Avoid the challenges of website creation and advertising.
Pay fees only when you generate income.
How much can I make through Amazon Services?
The earning potential is highly variable and depends on market demand. With the right mindset and determination, you can rapidly grow your service business on Amazon.
Visit Amazon's homepage to discover how to make money with Amazon Services. The website provides the necessary information and application forms for selling your professional services on Amazon.
Selling your professional services on Amazon.
15. Amazon fulfillment: Work in one of distribution centers
An Amazon FBA business is not well-known for making money on Amazon. However, it's a great way to earn without worrying about shipping or customer support.
Your products are stored in an Amazon warehouse, where they can be sold on the Amazon marketplace without your involvement after shipping. Amazon Prime benefits from this program to deliver products faster.
With Amazon FBA, you send items to an Amazon Center and they handle the delivery. Customers won't notice any difference, which is why many people are unaware of this program.
As an Amazon FBA seller, you're charged per unit based on weight and size. There's also a monthly storage fee if your inventory doesn't sell. Depending on your items, an Amazon FBA business might be better than direct selling on Amazon.
Key Features of Amazon fulfillment
Earn money by selling products without the burden of packaging and shipping to individual customers.
Cost-effective as long as your merchandise doesn't remain unsold for an extended period.
Ideal for those seeking flexible work with breaks between periods.
How much money can I make working in an Amazon fulfillment center?
Approximately $40,000 annually for full-time employees. Amazon's warehouse workers earn a minimum of $15 per hour and enjoy company-provided benefits.
How can I get a job as an Amazon warehouse associate?
Amazon has hourly jobs for everyone. Join one of the many teams that are the dedicated workforce bringing smiles to our customers every day – an Amazon Associate. Choose from a variety of roles, most with shifts and schedules that work with your life, so find the one that's right for you and begin your Amazon journey today.
16. Amazon's Trade-In Program
You won't earn cash with Amazon's trade-in program, but you can receive Amazon gift cards instead. Since Amazon sells almost everything, those gift cards are valuable to many.
It's a smart way to earn extra money by finding cheap used items at garage sales or other places. You can receive up to 25% of the original price as credit.
With experience, you'll improve at selecting items Amazon accepts. Unique or scarce items are often in high demand. Fortunately, you can find such items at affordable prices on eBay or at garage sales.
Key Features of Amazon's Trade-In Program
Amazon Trade-In program allows you to sell unwanted items for free.
You can easily check the highest value of your product on the Amazon Trade-In page.
Amazon provides a quick quote and free shipping for your items.
How much money can I make Amazon's Trade-In Program?
You can earn 4% commission income on items your customers sell to Amazon's Trade-In program. Customers can trade in their used items for Amazon Gift Cards, regardless of where the items were originally purchased. Amazon Trade-In offers: Thousands of trade-in eligible items.
How can I learn to make money on Amazon's Trade-In Program?
Check out this Amazon Trade-In Program – Everything You Need to Get Started.
Here's a Peek Into the Content:
What is the Amazon Trade-In program?
What are the eligible items under the Amazon Trade-In Program?
How does Amazon Trade-In Program work?
How to Submit in a Trade-In?
Amazon Trade-In – Things to Remember
Tips for success as an Amazon seller
Choose a Niche

Focus on a specific market segment to differentiate yourself and conduct product research to gauge demand and potential profit.
Research Competitors

Analyze what your main competitors are selling, their pricing strategies, and marketing techniques.
Price Competitively

Strike a balance between competitive pricing and ensuring profitability by considering item prices, shipping costs, coupons, and discounts.
Optimize Product Descriptions

Improve visibility and persuade customers by including key product details, using relevant keywords, and keeping descriptions concise.
Use High-Quality Product Images

Follow Amazon's image guidelines and provide high-resolution images that accurately showcase your products from multiple angles.
Offer Quality Products

Maintaining product quality is essential for positive reviews and customer loyalty.
How to Find Best Product to Sell on Amazon?
Explore the Best Sellers List

Check the popularity of products by browsing the frequently updated Best Sellers list and relevant departments for your business.
Analyze Best Seller Rank (BSR)

Determine product demand by examining the BSR in the Product Information section of listings or using search keywords to research across departments.
Monitor "Movers & Shakers"

Stay updated on hourly rankings of products with the biggest sales rank increase, including details like performance, previous rankings, reviews, and pricing range.
Watch Hot New Releases

Stay informed about similar products' performance and market potential for new product ideas through hourly updates on Amazon Hot New Releases.
Utilize Product Opportunity Explorer

Gain insights on trending products in different niches, including customer behavior, reviews, seasonality, search volume, sales, pricing, competition, and launch dates.
Pro Tip: Use Product Opportunity Explorer to assess competition, including saturation, established brands, and the number of reviews top sellers receive.
How much you can make as a Amazon Seller?
So, how much profit do Amazon sellers make? Your profit has a lot to do with what you're selling, the quality of your listings, and your price point. However, almost half of all Amazon sellers make somewhere between $1,000 and $2,500 per month, so it can be a very lucrative business opportunity.
Frequently asked questions (FAQs)
What can I sell in Amazon's store?
The possibilities are vast, depending on the product, product category, and brand. Some categories are open to all sellers, while others may require a Professional seller account or approval to sell. Additionally, certain products may have restrictions based on legal or regulatory compliance. You can find detailed information on restrictions and product eligibility in the Seller Central Help section.
How can I sell my product on Amazon's stores?
To sell your product on Amazon's stores, you need to follow these steps:
– Register on Amazon and choose a selling plan based on your needs.
– Use Seller Central to create a product listing.
– Create a compelling product detail page
– Promote your products through Amazon Ads or other marketing channels.
– Fulfill orders promptly when customers make a purchase.
How do I start making money on Amazon?
We have explained 15 different ways to make money on amazon.
Final Thoughts
If you've been wondering how to earn money on Amazon, you might be surprised at how simple it can be. No matter what type of Amazon business you want to start, you can achieve a good profit margin with just an Amazon account as your initial investment.