In this comprehensive guide, we'll walk you through the step-by-step process of become an Audible affiliate marketer. We'll explore the perks of the program, how to sign up, ways to promote Audible effectively, and tips to maximize your earnings.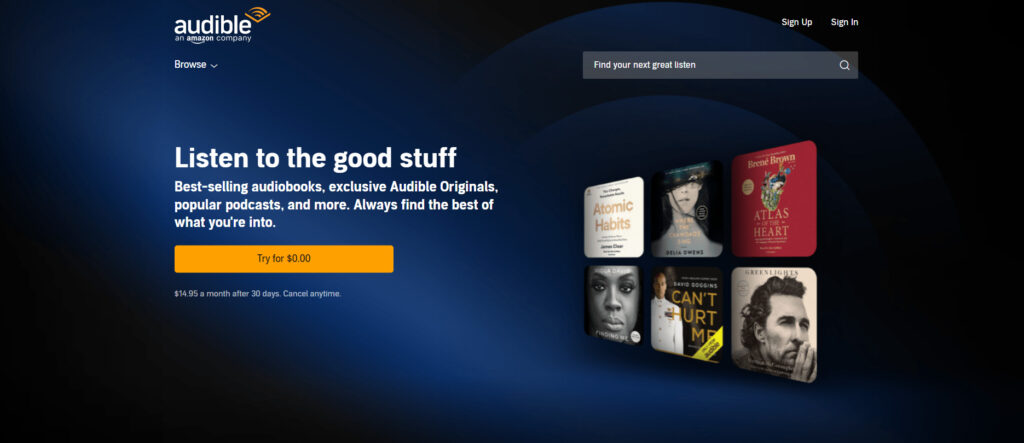 Are you a book lover, a podcast enthusiast, or someone who appreciates the power of spoken words? If so, you're probably familiar with Audible, the world's leading provider of audiobooks and spoken-word entertainment.
But did you know that you can make money on audible without publishing audiobooks? Audible offers a fantastic affiliate marketing program that allows you to turn your passion for audio content into a lucrative online business? That's right! By becoming an Audible affiliate marketer, you can tap into a vast audience of audiobook enthusiasts and earn generous commissions for every customer you refer.
Affiliate marketing has emerged as one of the most popular and accessible methods for generating passive income online. It allows you to promote products or services you genuinely love and earn money for every successful sale made through your unique affiliate links. With Audible's extensive library of audiobooks, original podcasts, and exclusive content, there's no shortage of material to promote to your audience.
So, buckle up, and let's dive into the exciting world of Audible affiliate marketing!
Understanding Audible Affiliate Marketing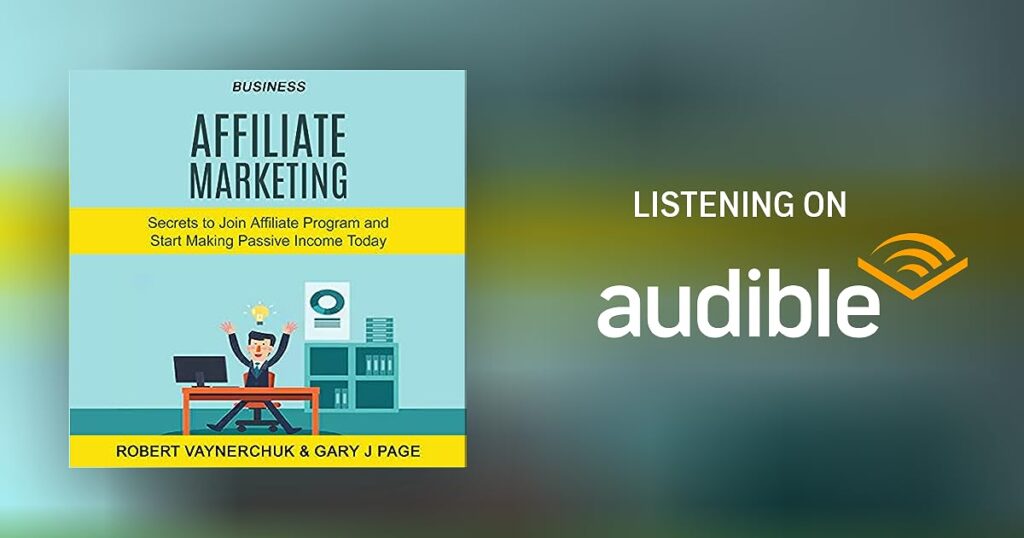 Before we jump into the nitty-gritty of the process, let's take a moment to understand the basics of Audible's affiliate marketing program:
What is Audible Affiliate Marketing?
Audible's affiliate marketing program is an opportunity for content creators, bloggers, influencers, and website owners to partner with Audible and earn commissions by driving new customers to their platform. As an Audible affiliate, you'll receive a unique affiliate link that you can share with your audience. When someone clicks on your link and signs up for Audible's membership or makes a purchase, you earn a commission. It's that simple!
Benefits of Becoming an Audible Affiliate Marketer
Becoming an Audible affiliate marketer comes with a host of advantages:
Passive Income: Earn money while you sleep! Once you've set up your affiliate links and promotional content, you can earn commissions on a continuous basis.
High Conversion Rates: Audible has a massive user base, and their high-quality service makes it easier to convert leads into paying customers.
Diverse Promotional Materials: Audible provides a range of attractive banners, widgets, and text links that you can use to enhance your promotional efforts.
Comprehensive Reporting: Access detailed reports and insights about your affiliate performance to optimize your strategies.
Now that you understand the benefits, let's move on to the exciting part – how to become an Audible affiliate marketer!
How to Become an Audible Affiliate Marketer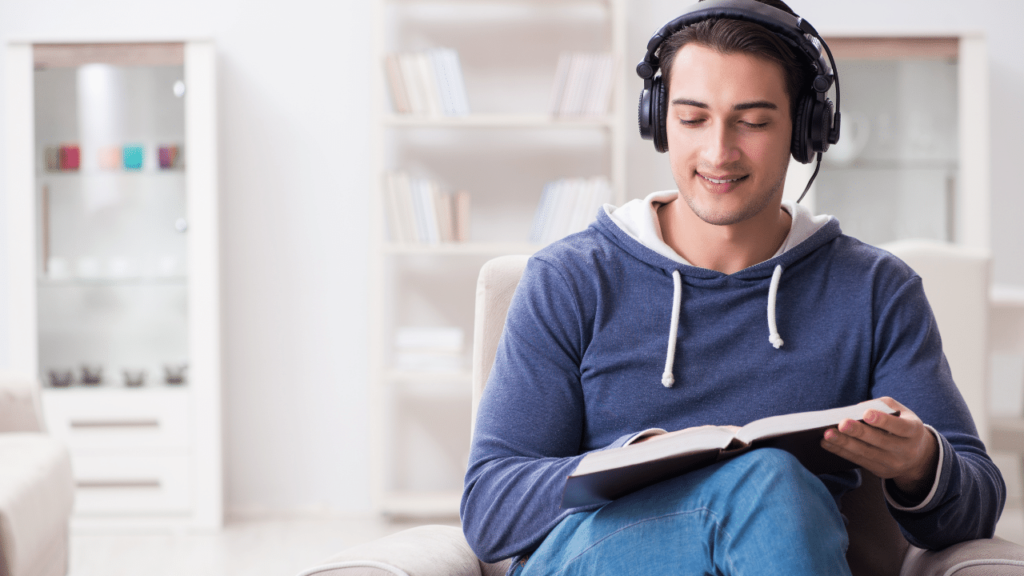 Becoming an Audible affiliate marketer is a straightforward process that involves a few simple steps. Let's break it down:
Step 1: Join an Affiliate Marketing Platform
To get started, you'll need to join an affiliate marketing platform or network that collaborates with Audible. Some popular affiliate networks include:
Amazon Associates: As Audible is an Amazon company, you can join Amazon Associates to access Audible's affiliate program.
Step 2: Register for the Audible Affiliate Program
Once you've joined an affiliate network, head over to the Audible affiliate program's registration page and sign up. Fill in the required details, agree to the terms and conditions, and submit your application.
Step 3: Wait for Approval
After submitting your application, you'll need to wait for Audible's team to review and approve your request. This process typically takes a few days, so be patient.
Step 4: Receive Your Unique Affiliate Link
Congratulations! Once approved, you'll receive a unique affiliate link associated with your account. This link is the key to earning commissions, so keep it safe.
Step 5: Explore Promotional Materials
Audible provides a variety of promotional materials, including banners, widgets, and text links. Browse through the options and choose the ones that best suit your platform and audience.
Promoting Audible Effectively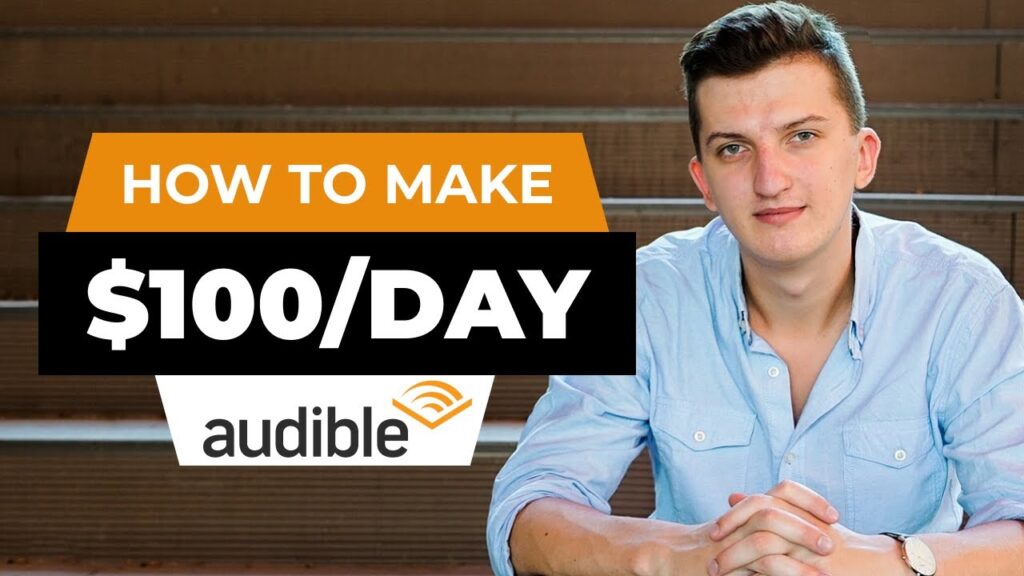 Now that you have your affiliate link and promotional materials, it's time to dive into promoting Audible effectively. Here are some proven strategies to help you maximize your affiliate marketing efforts:
1. Create Engaging Content
Content is king! Whether you have a blog, a YouTube channel, or a social media following, focus on creating high-quality, engaging content that resonates with your audience. Share your personal Audible experiences, recommend must-listen audiobooks, and highlight the benefits of Audible membership.
2. Leverage Social Media
Social media platforms offer immense potential for promoting Audible to a broader audience. Share captivating posts, behind-the-scenes sneak peeks, and interactive content to encourage audience participation. Don't forget to use relevant hashtags to increase discoverability!
3. Partner with Influencers
Collaborating with influencers in the book or podcasting niche can significantly boost your affiliate marketing efforts. Reach out to influencers and propose a mutually beneficial partnership where they promote Audible using your affiliate link.
4. Host Giveaways and Contests
People love free stuff! Organize giveaways and contests featuring Audible membership subscriptions or audiobooks as prizes. This not only attracts more potential customers but also generates excitement and engagement.
Conclusion
Becoming an Audible affiliate marketer opens up a world of possibilities for audiobook enthusiasts and content creators alike. By sharing your passion for audio content and leveraging Audible's comprehensive affiliate program, you can earn a steady stream of passive income while promoting a service that brings joy and knowledge to millions of users.
Remember, success in affiliate marketing comes with dedication, creativity, and the willingness to experiment with different promotional strategies. So, what are you waiting for? Unleash the power of Audible and embark on a rewarding journey as an Audible affiliate marketer today! Happy promoting!
Is there a cost to join Audible's affiliate program?
No, joining Audible's affiliate program is entirely free!
How much commission can I earn as an Audible affiliate?
As of the latest update, Audible affiliates earn a competitive commission for each eligible sale referred through their affiliate links.
Can I promote Audible on multiple platforms?
Absolutely! You can promote Audible on your blog, website, social media channels, and even through email marketing campaigns.