In this definitive guide, I'm going to teach you, 13 ways to make money as a notary in 2023. Also, if you're not a registered notary yet, check out my step by step guide to become a notary public and how to become a loan signing agent .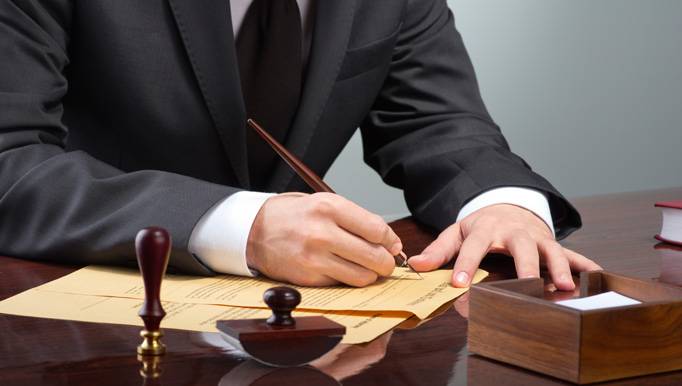 You'll be delighted to know that notaries make a significant impact on ensuring the legality of important documents. And guess what? It's not just about the importance of their role, but it can also be a profitable career path!
As a notary, you have the potential to earn up to $200 per hour, and the best part is that the work itself is relatively straightforward and enjoyable. So, not only will you contribute to society, but you'll also have a rewarding opportunity to boost your income.
What Is A Notary?
A notary, also known as a notary public, is an official appointed by the state to act as a neutral witness when signing crucial legal documents such as mortgage loans, deeds, marriage licenses, wills, and more.
Notarization is a common practice used by people to safeguard themselves against fraud. Although it may not seem like much, this role carries significant importance. Every year, more than 1.25 billion documents go through the notarization process.
You may also like: How To Make Money On Amazon In 2023
How Much Money Can You Make as a Notary in 2023?
According to Indeed, as a notary public, you can expect to earn an average of $20.53 per hour. Being a notary offers unlimited earning potential. With the ability to negotiate your own fees, you can make up to $200 per hour, making it an incredibly easy side gig!
Salaries vary based on location and cost of living. New York offers the highest notary rates, while places like Colorado Springs and Irvine also provide competitive rates.
In contrast, Indiana and Washington have rates closer to the national average, and Orlando, Florida, has slightly lower rates.
In exchange for your valuable fraud-deterrent services, you'll receive payment. It's a win-win situation!
How does a notary make money?
Based on Yahoo Finance, remote online notarization is actually a fantastic side gig. So, starting your own notary business can be a really great way to make some extra money, whether you want it as a part-time gig or your main source of income.
But here's the thing: knowing all the different service areas where notaries can make money is super important if you want to create a solid plan for offering notary services. That's where eNotaryLog comes in!
They can assist independent notaries in figuring out the fees and income potential, so you can establish a strong foundation for success in remote online notarization.
How to Become a Notary Public: Step by Step Guide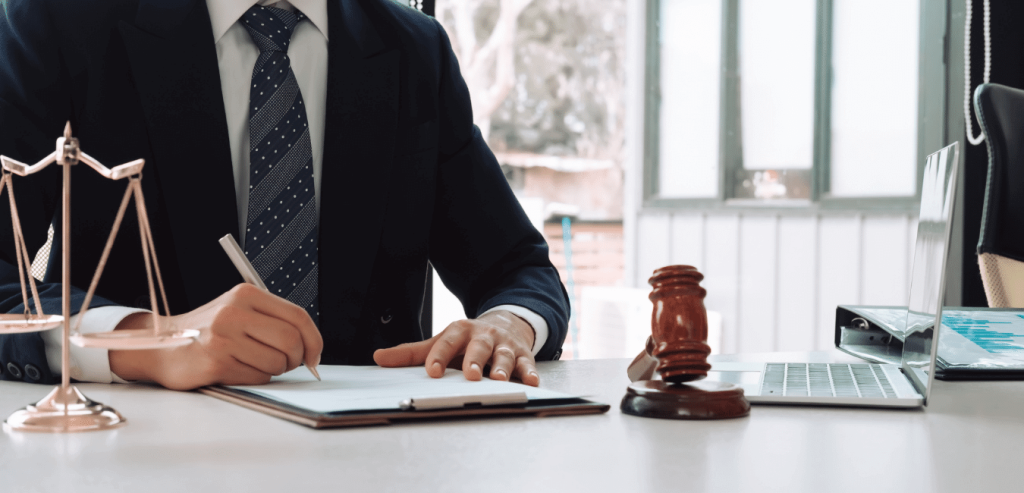 To earn money as a notary, there are specific steps you need to follow. Each state has its own application procedures and fees, which may vary slightly.
To ensure clarity and avoid any confusion, it's important to verify the exact process with your state or local county government.
They will provide you with the necessary information to get started on your path to becoming a successful notary.
Requirements to Become a Notary
Who can become a notary?

Almost any adult can! It varies depending on the state you reside in. Generally, as long as you're over 18 years old, have no criminal background, and are a resident of the state, you can become a notary.
What are the costs involved?

It depends on your state. The fees typically range from $100 to a few hundred dollars. The filing fee is usually quite affordable. If your state requires education or an exam, the expenses may increase.

Additionally, you'll need to consider the cost of supplies and potentially a bond if it's required. Check the table above for your state's specific requirements to get a clearer idea of the costs involved.
Do I need a background check?

Certain states may require a background check. In other states, it's only necessary if you indicate on the application that you have a misdemeanor or felony conviction.

Keep in mind that if you want to become a loan signing agent, a separate background check will be required, separate from the notary process.
What supplies are required by the state?

In general, you'll need certificates, a stamp, and a journal. The stamp acts as a seal to certify documents, while the journal is essential for record-keeping and tracking your notarizations.

Although some states don't mandate record-keeping, it's considered a best practice that all notaries should follow.
Step 1: Begin by Submitting a Notary Application
To kickstart the process, simply file a Notary Application and Notary Bond with your state's Secretary of State.
Each state has its own unique application form, so be sure to use the correct one.
The notary application process is designed for first-time notaries whose commission expiration date has passed or those who have undergone a name change.
You can find a comprehensive list of State Notary Forms and Applications to assist you.
Step 2: Take Care of the State Filing Fee
Most applications involve a small fee, so it's important to confirm the specific amount with your Secretary of State.
Towards the end of the interview process, you'll have the opportunity to securely pay the state filing fee using a credit card.
Step 3: Training and Pass the State Notary Exams (if applicable)
Some states require notary training and an exam, while it's still advisable to take a training class even if not mandated.
Training usually lasts 4-8 hours and covers notary duties, fraud prevention, and certificate completion. It also includes a review of state notary laws.
After completing the training, you must pass a state-administered exam with a passing score of around 80%. Once you pass, you're ready to begin your fulfilling journey as a notary.
Step 4: Complete a Background Check
In certain states, a background check and fingerprinting may be required.
However, it may only be necessary if you've mentioned a misdemeanor or felony conviction on your application. Remember, becoming a loan signing agent requires a separate background check.
Step 5: Get Bonded and Insured
Depending on your state, you might need to obtain a surety bond. Even if it's not mandatory, getting errors and omissions insurance is highly recommended.
This insurance will provide coverage if any errors during your notary work cause harm to someone.
Step 6: Obtain a Certificate of Authorization
Once your application, surety bond, and fee are received and approved, the state will issue you a notary commission certificate.
Processing the completed application typically takes a few weeks.
Step 7: Purchase Your Notary Supplies
After submitting your commission paperwork and bond to the notary regulating official, you can buy necessary supplies such as a notary stamping device, notary journal, and/or embossers from a vendor of your choice.
The stamp, usually circular, square, or rectangular, is used to certify documents. Keeping a journal will help you track your notarizations.
Step 8: Network and Promote Your Notary Services
Networking is a fantastic way to expand your business and connect with other professionals.
Explore local and online meet-up groups relevant to your profession, and engage with fellow notaries in your area.
Joining your local Chamber of Commerce, attending meetings and events, and taking up leadership roles can provide ample opportunities to promote your services to new business owners.
14 Ways to Make Money as a Notary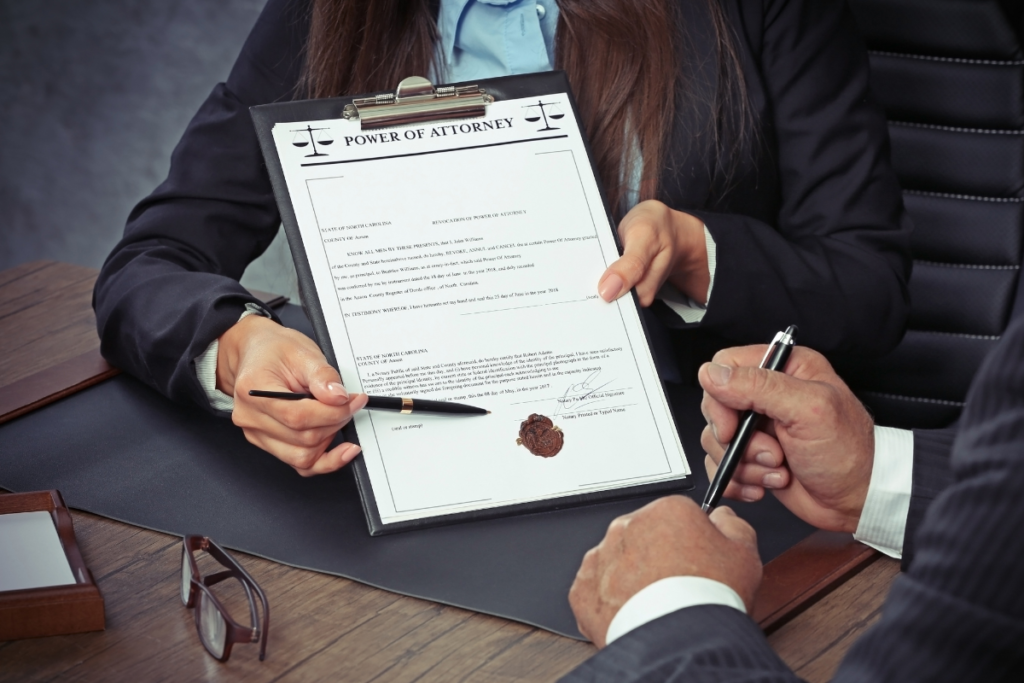 1. Become a Certified Signing Agent
The National Notary Association (NNA) is a fantastic resource for notary supplies, educational materials, and Signing Agent certifications.
Their certifications offer convenient online training and exams, making it easy to enhance your income as a mobile notary.
It's essential to understand that being a Certified Signing Agent is becoming a standard requirement for Real Estate closings.
Many Lenders and Title companies now expect notaries to have this certification, along with a background check and E&O insurance of at least 25k. This ensures that notaries possess the necessary knowledge when handling complex signings.
Becoming certified brings several benefits. Platforms used by Title companies, Lenders, and Signing Services often highlight the CSA designation, increasing your chances of being contacted first.
Certified notaries are also prioritized in the listing, boosting your visibility. Moreover, certification adds instant credibility to your name, allowing you to present yourself as an experienced and knowledgeable notary.
Obtaining certification is a valuable step towards advancing your career as a Mobile Notary.
2. Do Mobile and Remote/Online Signings
If you're interested in, how to make money online as a notary? then doing mobile and remote signings is the best method to make money as a notary public.
Let's face the facts. Businesses will always require the assistance of Mobile and Remote Notaries. So, being prepared and capable of offering both services is an excellent idea.
Keep in mind that it's ultimately the clients who decide how they prefer to conduct their business. Their reasons may vary:
They might feel more secure with remote notarization.
They could have clients who specifically request remote services.
Remote notarization may be suitable for certain pipelines but not others.
Some clients simply prefer not to change their ways. (Believe it or not, we know a major bank that still uses Internet Explorer!) (We're surprised the CEO doesn't commute in a horse and buggy!)
In any case, it's clear that clients will have a need for both mobile and remote notary services. So, it's wise to be prepared to offer both options.
Field inspections offer an excellent opportunity to make money as a notary and boost your income and make a positive impact.
As a field inspector, you'll have the important task of providing detailed reports and capturing photos that help contracted companies assess the condition, security, and location of various properties or vehicles.
Your work may involve conducting damage assessments for insurance companies, verifying collateral locations for loan companies, and inspecting homes to ensure security.
How much you can earn as an Field Inspector?
The best part is, depending on the specific service, you can earn up to $70 per field inspection! By fulfilling this role, you'll be instrumental in helping your clients make well-informed decisions about the properties they oversee.
If you're a friendly notary eager to diversify your offerings and boost your income, consider adding permit running to your repertoire!
This exciting opportunity involves assisting individuals in obtaining the necessary permits for their business or personal needs while staying well-versed in state permitting laws and procedures.
By offering your permit running services, you can help contractors streamline their projects by handling the tedious paperwork on their behalf. This allows them to focus on what they do best while ensuring a smoother and more efficient process.
How much you can earn as an Permit Runner?
Best of all, as a notary specializing in permit running, you have the potential to earn up to $150 per appointment. It's a rewarding opportunity to expand your business and provide valuable assistance to your clients.
Apostilles are specialized experts who ensure legal documents like birth certificates and marriage licenses are authenticated by government authorities for use in foreign countries.
By understanding the unique requirements and regulations of different nations, apostille agents provide a seamless certification process for individuals, while also earning a generous income.
Given the complexity involved, many people rely on the expertise of apostille agents to navigate the intricacies of document authentication.
How much you can earn as an Apostille Agent?
As an enthusiastic Apostille Agent, you have the flexibility to determine your service fees based on the urgency of clients' needs. With the potential to earn up to $150 per apostille, you can enhance your offerings by providing additional options like express delivery or expedited processing for a higher rate.
6. Do Advanced Healthcare Notarizations
Being a notary in advanced healthcare is an incredibly fulfilling role to make money as a notary Florida. Hospitals and hospices now require an Advanced Care Directive before major surgeries or during terminal illness situations.
This important document enables you to designate a trusted individual to make decisions on your behalf if you're unable to do so. Additionally, you can express your preferences regarding organ donation and life-sustaining treatments. In healthcare settings, there may be other forms, like Power of Attorneys, that require notarization.
Your compassionate assistance can make a significant difference in people's lives during challenging times.
How much you can earn by doing Advanced Healthcare Notarizations?
For your valuable services in advanced healthcare, you can charge a session fee ranging from $50 to $100, considering factors like distance and urgency.
7. Become a Wedding Officiant
Becoming a wedding officiant is an amazing opportunity to spread love and joy while earning a living. In states like Montana, Maine, Tennessee, South Carolina, Florida, and Nevada, you can begin officiating weddings without the need for ordination.
As a wedding officiant, you have the freedom to customize your services to match the couple's desires.
It's a wonderful way to be a part of special moments and create meaningful experiences for couples on their big day.
How much you can earn as a Wedding Officiant?
Your fee for officiating a wedding can range from $100 to $250, depending on the level of service provided.
8. Provide Correctional Facility Notarizations
Performing notarizations in correctional facilities is a unique and important service that you can provide as a notary and make money as a notary in Georgia (if you're living there).
To offer this specialized service, you'll need to fulfill the standard requirements for becoming a notary in your state and also complete additional training.
By offering your notary services in correctional facilities, you'll be making a meaningful difference in the lives of incarcerated individuals and their families while also expanding your professional opportunities.
How much you can earn by Providing Correctional Facility Notarizations?
The fees for correctional facility notarizations can vary, typically ranging from $100 to $200 per assignment. Keep in mind that there may be additional charges for travel and specific correctional fees, which can further enhance your earnings.
9. Do Process Serving
Being a process server is an important and valued role within the legal system. You have the opportunity to take on this role as a notary public and expand your services, opening up an additional source of income.
By becoming a process server, you'll play a crucial part in ensuring that important legal documents reach their intended recipients, upholding due process. It's a great way to enhance your professional offerings and make a positive impact.
How much you can earn as an Apostille Agent?
As a process server, you can earn between $45 and $100 per assignment, with the potential for additional fees for urgent deliveries or serving papers outside of regular business hours. This makes it a profitable addition to your notary business.
10. I-9 Forms
As a friendly notary public, you have an exciting opportunity to boost your income by offering I-9 form services. These important forms help employers verify the identity and employment eligibility of their new hires.
By becoming an authorized representative, you can easily complete Section 2 of the I-9 form for employers, ensuring they stay in compliance with federal law.
Offering I-9 form services is a great way to enhance your notary business and earn extra money. Many employers rely on this service and are happy to compensate you for your expertise.
11. Loan Signing Agent
A friendly and profitable opportunity for notary publics is becoming a loan signing agent.
As a signing agent, you play a vital role in helping borrowers navigate the mortgage loan closing process. Your expertise ensures that all necessary paperwork is correctly signed and notarized, providing peace of mind to both borrowers and lenders.
How much you can earn as an Loan Signing Agent?
Loan signing agents have the amazing opportunity to earn between $75 and $200 per appointment, adding a significant boost to their notary business. It's a truly rewarding venture that brings both financial success and fulfillment.
12. Offer Mobile Fingerprinting
By offering mobile fingerprinting services as a notary, you are offering a convenient and valuable service to your customers.
You have the ability to travel to various locations and take fingerprints electronically, catering to the needs of businesses like realtors, contractors, foster parents, childcare facilities, and senior facilities.
How much you can earn by Offering Mobile Fingerprinting?
The great news is that providing mobile fingerprinting services can be financially rewarding. You can earn around $50 as a base fee for each appointment, and there may be additional costs for travel and transmitting the fingerprints to a specialist.
In some areas, like Florida, you have the potential to earn up to $120 per fingerprinting appointment. It's a fantastic opportunity to make a positive impact while earning a steady income.
13. Assisting Estate Planning Attorneys
If you're live in Florida and wondering how to make money as a notary in Florida? Then this is for you! Notaries are really important when it comes to helping estate planning attorneys. They provide essential notarization services and, guess what, they can also earn some extra money along the way!
In this role, you'll have the important task of assisting attorneys in preparing estate-planning documents. Your responsibility will be to make sure all the necessary filing requirements are met before submitting a trust application or will package. And of course, you'll also ensure that everything is legally sound, because that's super important!
How much you can earn by Assisting Estate Planning Attorneys?
Depending on the fee laws in your state, you have the potential to earn up to $90 for an estate planning job as a notary. It's a great opportunity to provide a valuable service while also earning a fair income.
Plus, you'll be glad to know that minimal expenses such as gas can be reimbursed, making it even more beneficial for you. Adding this flexible service to your business can bring you rewarding experiences and financial success.
How to Become a Loan Signing Agent
Once you've become a registered notary, you've taken a significant step towards becoming a loan signing agent. Loan signing agents possess specialized knowledge in loan documents, which sets them apart from regular notary publics.
Understanding loan documents thoroughly is essential to excel as a loan signing agent and provide valuable assistance to customers. Acquiring knowledge of these documents may require some time and effort, making it beneficial to consider taking a course.
The Best 3 Loan Signing Courses
You have three course options to choose from: Fundamental, Professional, and Six Figure.
The Fundamental Course covers the basics, including understanding loan documents, acquiring signings, and access to a supportive Facebook group.
The Professional Course builds upon the Fundamentals Course by adding strategies for higher-paying loan signings and securing repeat business.
The Six Figure Course combines the best of both options, offering 120 days of mentorship, approval packages from major title companies, and training from industry professionals.
While the Professional Course is typically enough, the Six Figure Course provides ongoing mentorship and streamlines the process of partnering with top title companies.
Why is Loan Signing Such a Great Side Hustle?
Great earning potential: $75 to $200 per hour, which translates to $150,000 to $400,000 annually.
Flexibility: Part-time availability with signings primarily in evenings and weekends, allowing you to work when you have free time.
Minimal experience required: No interviews or resumes needed. Proximity to clients is often a determining factor.
Work from home: Enjoy the convenience of working remotely and benefit from tax write-offs.
Quick payment: Opportunities to earn money within days of finding a signing.
No degree required: Once certified as a notary public, you're ready to begin.
Low start-up costs: Only a decent printer is the most significant investment.
No salesmanship needed: Customers seek you out for document signing, eliminating the need to attract clients.
Quick learning curve: Learn to be a loan signing agent and start working within a few weeks.
Tips for Becoming a Notary
Notary training requirements and courses vary by state, with some states offering online courses that can be completed from home.
Training durations are usually brief, typically taking a day or a few hours, and most mandatory trainings are free or have a fee under $200.
Notary exams are not required in most states, but if needed, they usually take around an hour to complete, sometimes including fingerprinting.
Most states require a surety bond, which can vary in amount from $500 to $25,000, to protect customers in case of mistakes.
Errors and Omissions Insurance is not required by states, but it is recommended for notary protection.
Notaries are regulated by the state, primarily through the Secretary of State's office.
Becoming a notary can take a couple of weeks or longer depending on the state's requirements for training and exams.
Notaries can perform notarizations throughout the entire state they are authorized in, for anyone with a legitimate and legal request and acceptable identification.
Notary terms typically last four years, with renewal required thereafter, although some states may have longer certification periods.
The variation in notary processes across states is due to the absence of federal governance, allowing each state to establish its own policies to protect consumers in response to lawsuits or public harm.
How do I become a loan signing agent in CA?
The following is a check list identifying the steps that must be completed to obtain a notary public commission:
1. Complete Approved Education.
2. Register for the Exam.
3. Take the Exam.
4. Submit Fingerprints via Live Scan.
5. Await Commission Packet.
6. Purchase Notary Public Materials.
7. File Notary Public Oath & Bond.
Which notary job makes the most money?
As we mentioned earlier, Signing Agents are some of the busiest of all Notary Publics. For this reason, they also tend to earn the highest income. A Signing Agent (also known as a "courtesy signer") is a Notary that receives additional training and a special certification to participate in real estate matters.
How do you become a notary in VA?
To be eligible to apply for a Virginia Notary Public Commission, you must be:
1. At least eighteen years old.
2. A legal resident of the United States.
3. Able to read and write the English language.
4. A resident of Virginia or regularly employed in the state and perform notary services in connection with their employment.
how much does a notary make per signature?
It depends with the document type, so It can be either $20 to $2000.